Liberty Conference 2012 - Towards a True Liberal Bloc in Parliament

Saturday, 6 October 2012 from 9:00 AM to 5:30 PM (NZDT)
Event Details
Update: Dick Quax speaking. See News and Updates.
The 2012 conference will be different from those of the past. It's not just for Libertarianz members — it's a symposium for all people who believe we need a new political party in Parliament presenting small-government answers to the issues of today; a party which consistently advocates liberal solutions to problems such as our current economic malaise as well as taking a small-government approach to what individuals do in their private lives.
We will be confronting the urgent need for a new liberal party at both the national and local body level. Ever since local government was granted Power of General Incompetence in 2002, we have seen an explosion in its spending and power. In Auckland the C&R City Vision duopoly has run amok, overseeing year after year of enormous increases in rates and spending. There is room in local councils across the country for a party that really protects ratepayers' wallets, property and liberties.
This year's conference is shaping up to be historic. We have fantastic speakers lining up to have their say on the design of a new, united, truly liberal force in New Zealand politics.
Whether you be libertarian, liberal, a cannabis law reform advocate or disillusioned with the formerly semi-liberal ACT, you should help write New Zealand political history by attending this year!
Note: Persons who wish to attend this conference have the opportunity to make submissions on the name, branding and policies of a new national and local level political party at the conference. Anyone wishing to be part of the submission process can email conference@libertarianz.org.nz with their personal/organisation details and the content of their submission.
Schedule (Provisional)
09:00 AGM
09:15 President's Address
09:30 Sean Fitzpatrick
09:50 Julian Pistorius
10:10 Richard McGrath - Leader's address
10:30 Morning Tea
10:45 Dakta Green
11:15 Lindsay Perigo
12:00 Peter Cresswell
12:30 Lunch
13:00 Richard McGrath Launches Re-Brand Discussions
          Jim Owen
          Stephen Berry
14:45 Vote on Re-Brand Resolutions
15:00 Afternoon Tea
15:15 Dick Quax
15:45 Local Body Party Discussions
17:00 Vote on Local Body Party Resolutions
17:15 Richard McGrath Closing Address
17:30 END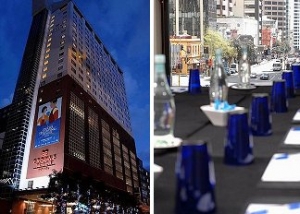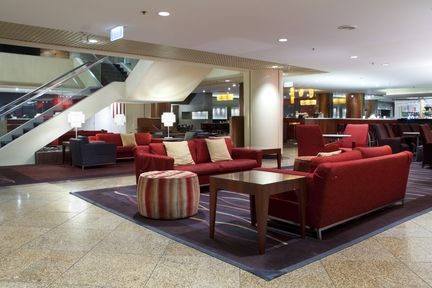 When & Where

Crowne Plaza Auckland
128 Albert St
Auckland, Auckland 1010
New Zealand

Saturday, 6 October 2012 from 9:00 AM to 5:30 PM (NZDT)
Add to my calendar
2012-10-03 12:16:27
Welcoming Dick Quax to Liberty Conference
Libertarianz Leader Richard McGrath is delighted to welcome Auckland City Councillor Dick Quax as a feature speaker at Liberty Conference this Saturday in Auckland. "Mr. Quax is one of the few individuals on Auckland City Council who resist total socialist subjugation of ratepayers and we are very glad that he has chosen to make a contribution to our conference."
"We are especially appreciative that Mr. Quax has agreed to address our conference at such short notice as Cameron Slater sadly has withdrawn following the death of his mother. Our thoughts and heartfelt sympathies are with Cameron and his family at this difficult time."
Dick Quax, a two time Olympic medallist, is one of two councillors in the Howick ward. Mr. McGrath says "Following the launch of Auckland's next local body political party, it is important that we identify those councillors who are already consistently opposing the big government council majority and work with them to ensure the defeat of the left in 2013. Our movement must ensure we don't split the small government vote but instead grow further the number of councillors committed to a reduction in rates, regulations and spending.
Other feature speakers on the day include cannabis legalisation advocate Dakta Green and long-time stalwart of freedom, journalist Lindsay Perigo.
Liberty Conference 2012 is being held by the Libertarianz Party to examine the re-brand and launch of a new liberal movement in New Zealand. It is this Saturday at the Crowne Plaza Hotel in Auckland. To be part of creating political history, register for the conference at www.libertarianz.org.nz/conference-2012/