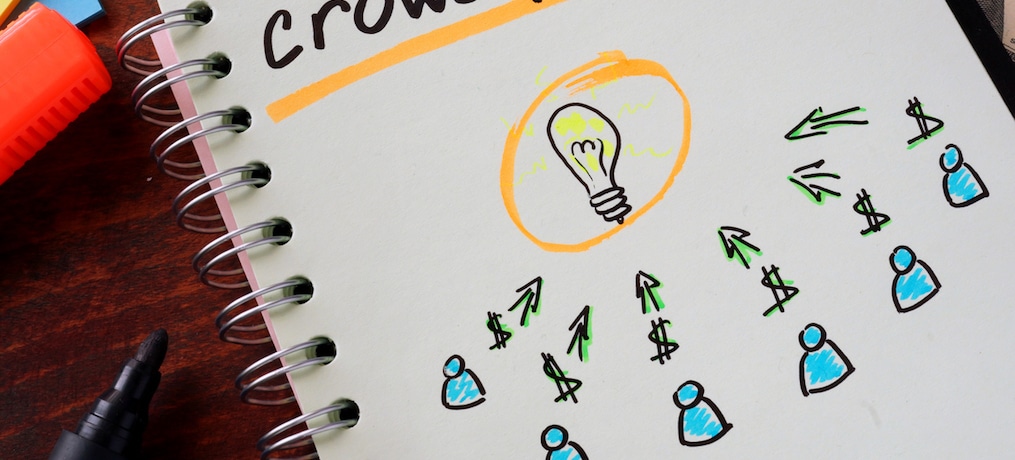 101 Unique Fundraising Ideas That Actually Work
Events play a huge role in connecting people to causes. In fact, a recent Eventbrite study found that 90% of Australians and New Zealanders believe it's essential for people to come together in person to promote positive change — regardless of age, gender, income, or geography. And 1 in 4 Australians have attended an event supporting a particular cause within the last year.
So, how can you come up with fundraising event idea that will inspire participation and donations? Here's a list of 100 unique fundraising ideas that are sure to get you started — or spark a new idea of your own.
Free Download: The Simple Guide to Better Events for Non-Profit Organisations
Competitive fundraising ideas
Competitive or sporting-style events make great fundraisers. They allow you to leverage two major motivators that encourage giving — competitiveness and camaraderie. Read through our list of 20 ideas for competitive fundraising events, and then read The Guide to Technology for Non Profit & Fundraising Events to find out how to maximise your results.
5K race

—

Fundraising runs

are a timeless way to raise money for a good cause. Make yours stand out with a costume requirement or unusual location.

Cycling or Triathlon event

— Did you know that cyclists make great fundraisers? Dedicated cyclists and runners are typically high income earners and socially well connected. In Australia, they raise on average $1,600 per fundraiser on

charitable giving platform, Everydayhero

.

Non-competitive sporting event

— Wellness festival

Wanderlust

runs what they call a "mindfulness triathlon" where they track "smiles, not miles". Turn an otherwise competitive event into a social activity — like an opportunity to enjoy great outdoors with a 5km walk in a scenic area. Participants can still ask to be sponsored for their efforts, but there are no winners or recorded times. Ideal for family-friendly events or less challenging courses.

Golf tournament

— If there's a particularly ritzy golf course nearby, ask them to donate some less popular hours to your cause.

Roshambo tournament

— You don't need any special equipment to play rock-paper-scissors — just your hands and some black-and-white-clad referees at a bar. Set up the rules and get the crowd riled to bet on their favourite contenders.

Paddle race

— Host a standup paddleboard contest and let beach bystanders place bets on the winners.

School games tournament

— Create a competition featuring games that you played in primary school — everyone knows the rules! Think kickball or foursquare.

Aussie Rules competition

— From a full game of Aussie rules football to handball competitions or most goals kicked, there are plenty of fun competitions that can be had for AFL fans. Ideal for events held in September.

OzTag

— Similar to touch football, but instead of being "tagged", players collect opponents colourful tags. Players can play to enter or agree to donate an amount for every tag they lose.

Tennis tournament

— Host round-robin tennis matches with doubles teams, and sell refreshments to participants and viewers.

Home run derby

— Take a cue from Major League Baseball and hold a home-run-hitting contest or a challenge for the most runs in a friendly game of cricket. Charge for entry or take bets on the winner.

Coaching sessions

— Ask local sporting group coaches to sign up for weekly coaching sessions for various sports, then auction those off to the community.

Slam dunk competition

— Contact your State's professional basketball team to recruit some judges on made-up categories like "form" and "panache."

Poker tournament

— The proceeds will go to charity, of course, but the winner gets acclaim and a grand prize.

Beer pong tournament

— Set up multiple stations around your venue, with local microbrews selling beer they've donated to your cause. The ultimate winner takes home a keg.

Climbing challenge

— Rent a climbing wall or team up with a local climbing gym to hold a race to the top.

Trivia night

— Host a trivia night at a local bar and have participants pay to play. For extra credit, the bar can donate a portion of proceeds of drinks and food sold.

Stair climbing contest

— Find a venue with a lot of stairs, like a stadium or skyscraper. Have participants recruit sponsors.

World record attempt party

— Give guests a list of "highly attainable world records" they can attempt to break at your event.

Buddy run

— The buddy being your dog. Like a canine-friendly 5k. Great for fundraisers benefiting animals!
Social and recreational fundraising ideas
Fundraising is more fun with friends! These events could be used to entice your donors to get out and meet new people, or you can offer group registration to encourage social groups to come together for a fun new activity. Here are more than 20 ideas for social or recreational activities for your next fundraiser.
Polar bear plunge

— Participants gather sponsors for their dive into icy cold water. You provide the warm blankets and hot chocolate.

Bowl-a-thon

— Bowling is a crowd-pleaser, and this one's a great rain-or-shine activity. You can set up informational and merch booths in the bowling alley, too.

Casino night

— Take the gambling up a notch with multiple card games, costumes (Wild West theme, anyone?) and cocktails.

Dunk tank

— Rent a dunk tank and charge participants for a chance to dunk willing local celebrities.

Game night

— Rent arcade machines or old Atari, Sega, or Nintendo games for a throwback game night!

Yoga with animals

— From goats to kittens, animal-themed yoga classes are all the rage right now. Team up with a local animal shelter or petting zoo who will provide the animals to help spread awareness of their own cause.

Activity marathon

— Dream up an activity volunteers can try to do for 24 straight hours, and stream it live or get the local new to cover it. Dance marathons are the most popular variation.

Skating event

— Host a roller skating or ice skating event and charge an admission fee.

Workout class fundraiser

— Ask a hot local workout spot to host and help promote your fundraiser. Charge an extra fee for entrance to this special one-time class with everyone's favourite instructor.

Fashion show

— Got a catwalk? Got models? Got some haute couture? You actually don't need any of the above to pull of a fundraising fashion show. All you need is floor space, benefit t-shirts and a few staff members willing to put themselves out there and be goofy. You'll be selling your organisation's merchandise in no time.

Auction a dinner date

— This trope works great if the date in question is someone well known or beloved in the community. Think outside the box on this one. Your CEO — dressed up for the date as the winner's choice character from history?

Silent auction

— You don't have to auction off gift baskets. Get creative with the auction items. Think about

experiences

instead of things. Perhaps you have a donor willing to grant access to his holiday home for the weekend, for instance.

Treasure hunt

— Use an app like

Actionbound

to set up a treasure hunt that combines a real life experience with augmented reality on a device.

Pamper-yourself festival

— Curate a selection of stalls offering things like luxury beauty treatments, chair massage, makeovers, wellness items, and clothing from local boutiques.

Balloon pop

— Fill a room with

balloons

, hide donated prizes inside a select few, and sell needles to event-goers for a chance to "pop for prizes."

Mystery box

— Similar to the balloon pop, but with boxes. Line a wall with boxes wrapped in colourful tissue paper. Event-goers can purchase a box for a chance to win a prize or voucher to use at the event such as a drink ticket. Unlike balloons, the boxes can be re-wrapped and placed back on the wall if you have a large event and they're better for the environment.

Open day

— Invite the public to tour your organisation's grounds and see what happens behind the scenes. Staff and recipients of your charity's services make ideal guest speakers for these events.

Singles charity night

— Bring dating hopefuls together with activities that tie directly back to your cause: making dog toys for a local animal shelter or cooking meals for the homeless, for instance.

A "night in"

— Host a relaxed, laid-back gathering at your organisation (dress code: PJs and sweats) and ask guests to donate what they typically spend on a big night out.

Christmas in July

— We can only dream of a white Christmas here in Australia… or you can celebrate it early with a kitschy Christmas themed event in July. Think winter wonderland or US-inspired "ugly sweater" parties.

Morning dance party

— An

alcohol-free

dance party with fancy mocktails made from energising fresh-squeezed juice.

Themed costume party

— Forget about the fancy gala construct. Not everyone wants to wear a starched shirt. Instead, consider a costume theme. To get people talking, you could align the theme to your cause, like "Come as your favourite feminist" for women's rights, or "Guess which inventor I am?" for a historical fund.

Cup party

— Host a cocktail party and have participants buy cups at the door, at a wildly inflated price to be donated to your cause.

Silent disco

— No need to hire a professional DJ or performer. Simply plan a killer playlist and provide each attendee with a headset when they enter the door.

Sky lantern send off

— Host an evening celebration where partygoers make a wish on a paper lantern, light a flame inside, and send it off in the sky.

Santa photos

— Hire a santa and sell photos to families of all shapes and sizes, like RSPCA's

Santa Paws.
Musical or artistic fundraising ideas
Whether you're fundraising for the arts community or looking to think outside the box, here are six fundraising ideas with an arts and music focus.
Venue-specific dance performance

— Dancers perform an originally choreographed piece that tells the story of your venue, which may or may not be aligned to your cause. For example, in the US, Vermont's

Farm to Ballet

features summertime dance performances on local farms all over the state. A ticket purchase gives donors the chance to watch the show and learn more about that particular farm. Choose your own imaginative variation based on your

event venue

and organisation.

Theatre

— Consider partnering with a local theatre company willing to provide the venue, equipment, props, and costumes. Or, arrange to have profits from one of their normal performances go to your cause.

Photo exhibition

— Have participants contribute photographs they've taken that relate to your charity. Have an art opening where event-goers buy a ticket to attend, than auction off the photos.

Craft fair

— Get a bunch of artisans on board and charge tickets at the door. This idea is perfect for the holidays, when people are keen to buy unique, original gifts for their loved ones.

Haircut party

— Find a local salon whose stylists are willing to donate their time for just one day to giving haircuts. Customers pay what they think their haircut is worth, and all of the money goes to your cause.

Film screening

— Is there a documentary related to your cause? Host a night at the movies replete with popcorn and candy.

Battle of the bands

— Invite some local guitar heroes and give your donors a chance to support your cause and enjoy the performance.

Talent search

— How many of us have rock-n-roll dreams? Here's everyone's chance to try out for a band. "The band" is one you'll put together for this event, with the grand prize a chance to perform at a local venue.

Karaoke contest

— Recruit a local celebrity or two to judge participants willing to put themselves out there, The Voice-style.

Host a gig

— Ask your talented donors to donate their talent or even

host their own gig.
Community-oriented fundraising ideas
Perfect for schools or causes that support the local community, here are eight fundraising ideas to host a larger scale community event.
Community Fete

— A carnival or fete is always a fun way to raise funds. You can invest whatever level of overhead feels appropriate. Skip the antique carousels and make up your own games with homemade booths and costumes for a lower cost and more personalised event experience.

Neighbourhood street party

— This is a great way to make money for a local cause or a recent disaster that affects the community. Have neighbours donate food, drinks and lawn chairs.

Laneway party

— If you have a venue that opens onto a laneway, see if you could take over the whole lane and spill into the street for maximum impact (and capacity).

Community garage or car boot sale

— Most people have tons of stuff they are secretly dying to get rid of. Have them donate it to a neighbourhood sale with the proceeds going to your charity.

Car wash

— This classic isn't just for kids looking to fundraise. Have your execs wash the cars to really appeal to the community.

Dog wash

— Invite the public to come get their pooch polished up.

Clothing swap

— Everyone brings a bag of clothes they don't wear anymore. Set everything up on retail racks, and let participants "shop" the swap for one new piece of apparel. Donate all the rest to charity (or sell in your store if you are aligned with an Op Shop)

Used book drive

— Ask people to drop off books they've already read to sell or stock a new community library.

Coupon book

— Solicit local businesses to participate by offering awesome deals on their products and services. Sell the books for charity.
Culinary fundraising ideas
Aussies love food events, with almost half of us (46%) now referring to ourselves as "foodies". Here are 18 ideas for a fundraising foodie event.
Sausage sizzle

— Ah the humble sausage sizzle. Whether it's at a sporting carnival, outside Bunnings, or an election day "

Democracy Sausage

", this classic is hard to beat!

Dinner en blanc

— An elegant pop-up dinner where diners wear only white. To lower your expenses, make it a potluck picnic at a beautiful park.

Food fight en blanc

— A less elegant dinner where everyone wears white, but they don't mind getting filthy. Serve spaghetti and meatballs; watch mayhem unfold. Make sure there's a hose on premises.

Pig roast

— Recruit a local pig-roasting expert and charge attendees by the plate, with classic sides like potato salad, coleslaw and chips.

Alice in Wonderland-themed tea party

— Find a whimsical spot to serve midday Earl Grey and biscuits with "eat me" signs on them.

Teacup pig tea party

— Another idea for a tea party? Tea with teacup pigs. They shouldn't be trusted near the food, but they will draw a crowd.

Chilli cook-off

— Charge by the steamy, spicy bowl and ask a few local

microbrews

to donate the beer to wash it down.

Food truck rodeo

— You'll need a parking lot, a permit, and a handful of local food trucks willing to attend. Charge for entrance, and the food trucks can still charge their normal prices inside.

Bake sale

— This is an oldie but definitely still a goodie. Stand out with a theme that's on point with your fundraising focus, like baked goods made from locally sourced ingredients to benefit local farmers.

Adult lemonade stand

— Spice up the sweet-tart drink with liquor and make sure to ID.

Icy pole stand

— Another summertime fave. You can freeze anything liquid so be creative with your flavours! Margarita pops sprinkled with salt? Mmmmmm.

All-inclusive pancake breakfast

— Make sure you offer options for everyone — the gluten free, the vegan, the sugar-free, and the foodie who will eat anything.

Pie-throwing contest

— Invite people to come take out their aggressions and indulge their sweet tooth.

Winery tour

— Team up with a local winery that doesn't offer tours to the public every day. Include an additional donation for personalised or white-label bottles from their special collection.

Beer run

— Like a pub crawl, but with more urgency. Participants stop at bars along the route. Said bars donate their brews for a good cause.

Celebrity cooking class

— Find a local chef willing to host a class in his kitchen (or rent one) and end the lesson with a lively and intimate group dinner.

Cake walk

— Like a pub crawl, but visiting local bakeries and cafes. Ask participating businesses to donate a portion of the proceeds made, or charge a fee for an all-inclusive tour with businesses donating treats for the afternoon.

Stone soup party

— Have you heard the old folk story about the town that comes together to make a communal pot of soup? Have participants bring a soup ingredient, and cook up the recipe together. Then enjoy the spoils of your efforts with some nice crusty bread.
Environmental fundraising ideas
Go 'green' with your next fundraiser with one of these environmentally-friendly event ideas.
Seedling sale

— Set up in a busy parking lot and ask departing drivers to purchase seedlings of plants or trees. Call it a "carbon exchange" — for the pollution their cars emit, drivers purchase a seedling, and you commit to planting it.

Christmas tree recycling

— A January-specific fundraising idea. Charge a fee to dispose of a tree. If you have the space (and permit) for it, a bonfire party can turn the necessity into a festivity!

"Junk" donations

— Some stuff isn't worthy of a garage sale, but it's still worth money. Have community members donate their used ink cartridges, defunct electronics, and old magazines. You can resell these to recyclers for a profit.

Tote bag sales

— Team up with a local grocer interested in encouraging customers to bring their own bags. You supply the bags, for a fee that ties directly back to your environmental cause.

Guided hike

— Host a guided hike on a trail led by an expert who can point out the value of the environs and why our natural world is so valuable.

Meatless Monday dinner party

— Giving up meat just one day a week can have a huge impact on our environmental footprint. Promote the idea of "meatless Monday" with a hosted dinner cooked by a celebrated vegetarian or vegan chef.

Plant a community garden

— Invite those with aspiring green thumbs to come together and plant a community garden to benefit at-risk communities.
Youthful fundraising ideas
Give your youngest supporters a chance to get involved with five youth-based fundraising ideas.
Youth ambassador board

— Appoint a board of young, well connected people who are supportive of your cause and can help set up a crowdfunding campaign or spread the word on social media.

Drawing auction

— Invite bids on framed artwork by the youth you're raising money for.

Family-friendly mud run

— Create a down-and-dirty obstacle course and invite the kids to dive in.

Talent show

— A great way to get youth involved with your mission, especially if your cause is one that benefits youth in the first place.

Sponsor a child

— Donors give money, but they also get the chance to develop a relationship with the child they sponsor and see the positive impact of their generosity.
Virtual fundraising ideas
Use technology to host your fundraising event online, or to expand your event beyond the day-of with these virtual fundraising ideas.
Mentorship auction

— Set up bidding for one-on-one chat sessions with thought leaders or participating celebrities. The conversations can happen remotely, thanks to the plethora of video chat tech.

Dare fundraiser

— Sponsor a social dare contest in which participants agree to do outlandish things if sponsors contribute a certain amount of money.

50/50 raffle

— At the end of the day, the winner gets half the pot, and the other half goes to your charity of choice.

Donations on your event page

— Make it easy for people to give even if they can't attend your event with

donation buttons on your event page

.

Themed t-shirts

— Partner with a local artist or personality to create a one-off t-shirt to support your cause. You don't have to pay for a big print run up front. Instead, spread the word about the memorable merch via social media. T-shirts ship straight to your donors when the fundraiser is over.

Fundraising bracelets

— While it seems like every charity has their own silicone wristband, you can stand out from the pack by crafting more modern, classy bracelets. Consider working with a local designer and sell them for the cause. Just make sure they have an iconic design that makes them immediately recognisable.
How to drive donations at your event
Now that you're armed with a host of ideas for your next fundraising event, how can you make sure it's driving donations? The answer could be as simple as finding the right technology. Learn how technology can be used to reduce your resources and maximise donations (without blowing your budget!) with our free guide: Technology for Non Profit & Fundraising Events.