How to Use Facebook Events to Sell More Tickets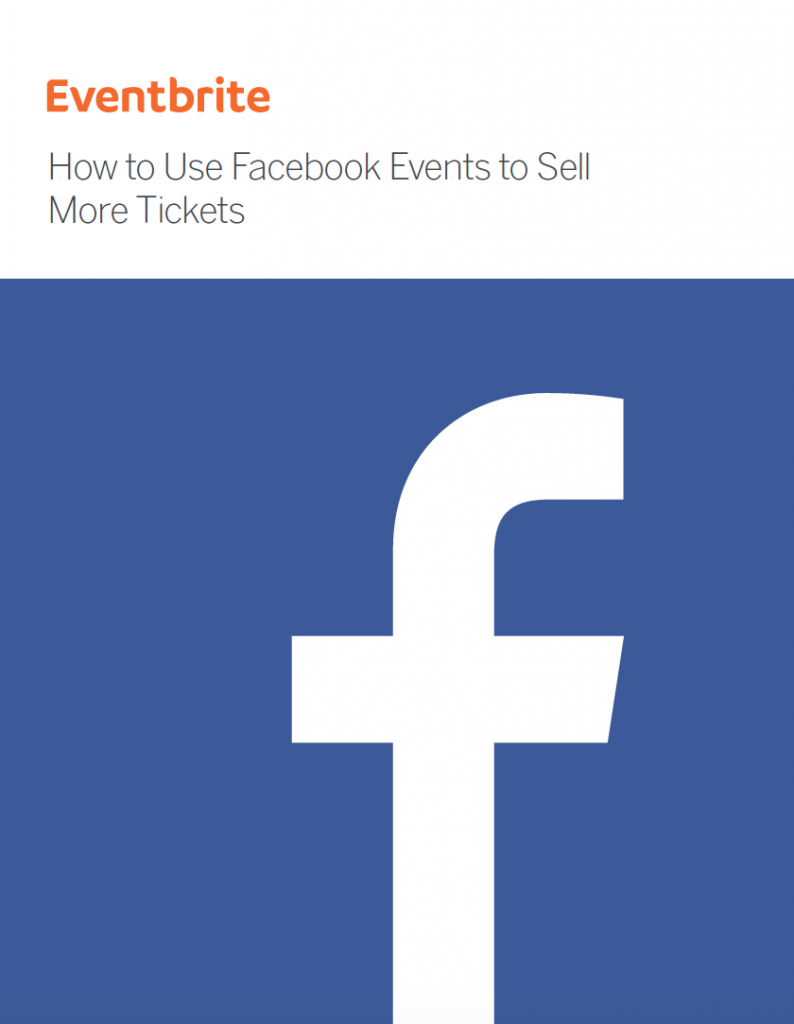 How to Use Facebook Events to Sell More Tickets
When it comes to selling more tickets, you've probably already realised that social media event marketing moves the needle. But have you discovered your full potential on Facebook?
More than 550 million people use Facebook Events every single month. That's a huge market of event-goers to reach. But with 47 million Facebook Events created each year, how will you attract viewers to your event page?
Find out how to use Facebook Events to stand out in event-goers' news feeds with this guide from Allison Hoffman, the Product Marketing Manager of Facebook Events. You'll learn how to:
Set up your Facebook Event for maximum distribution

Use organic promotion strategies to reach more event-goers

Raise awareness and drive ticket sales with event ads

Connect your ticketing platform with Facebook to measure impact
PREVIEW
There are a couple of ways to set up your Facebook Event: through Facebook or through your ticketing provider.
Through your ticketing provider:
If you've already set up a ticketing page, you may be able to publish your event directly to Facebook through your ticketing partner. If you use Eventbrite's Publish to Facebook button, your event details will auto populate, saving you some time.
Through Facebook:
Some event organisers choose to create their Facebook Event page before tickets go on sale to build anticipation. If that's your approach, you'll want to create your event directly through Facebook.
Use the "Create Event" button in the left-hand column of your News Feed, on your Page's Events tab, or through the "Create Event" prompt in your status bar.
Create your event through your organisation's Facebook Page, not your own personal account. (Your organisation must have a Facebook Page to create a Facebook Official Event.)
This way, you'll be able to unlock useful features, like the ability to add the URL of your ticketing website to sell tickets from the Facebook event, and to see in-depth metrics about your events.
If you set up your event on Facebook, clicking "Create Event" will bring you to the event create flow. If you created your event through your ticketing platform, you can always access this flow to make tweaks by clicking the "Edit" button on your event in Facebook.
Including the information below on your Facebook Event not only helps Facebook recommend your event to the right people — it can help you sell more tickets.
To extend your reach on the platform, you can also promote your event through Facebook advertising specifically meant for events. These ads clearly provide event information with clear links to buy tickets to the event.
There are two main types of event ads, which you can set up by clicking the "Boost Event" button on your event, or the "Get More Responses" or "Sell More Tickets" buttons in the "More" dropdown on your event.
When setting up an ad campaign, follow these three steps:
Drive awareness. Create a "launch moment" when your lineup is announced or tickets go on sale. Let past attendees know about upcoming events, but exclude anyone who's already responded to your event.

Drive consideration. Get people to start planning with friends by highlighting premium experiences to past attendees, or to friends of anyone who's attending.

Retarget event interest. Don't lose potential attendees who have shown interest. Retargeting is an advertising technique that surfaces your ads to people who have already engaged with your event, but may not have bought a ticket. Use retargeting as an opportunity to stay top-of-mind, with last-minute messaging that drives urgency.
Want to keep reading? Simply download the form at the top of this page.