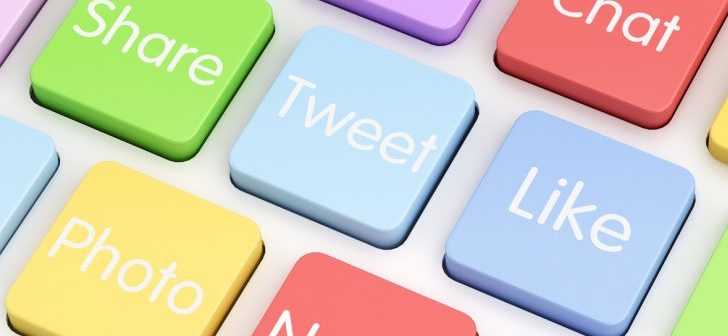 10 Tools to Automate Your Event's Social Media
Managing multiple social media channels to promote your event can be a time-consuming — and seemingly endless — task.
In an ideal world, every event would have a dedicated social media manager crafting bespoke messaging for each platform. But in reality, social media promotion tends to fall on the already-busy organizer. Thankfully, there are automation tools that can help you maintain online communication when you simply don't have the time.
Here are 10 tools that will save you time and increase your reach, so you can get your event in front of more potential attendees:
Social Jukebox is so-named because it acts like a jukebox — but instead of filling it with records, you fill it with social posts. The tool randomly selects and repeatedly 'plays' a post across your social media channels, eliminating the need to schedule posts.
You can specify how often you would like Social Jukebox to post (from 1 to 100+ times per day) and, if you're short on posts, borrow some generic content to beef up your playlist.
Want to interact with users on social media, but struggle to find the right conversations to join or individuals to follow? Socedo can simplify your search process. Input keywords that your target audience is using (such as industry topics or terms), and you'll get a list of prospects in return.
When you approve a prospect, you can automatically do a number of things, including: follow them, add them to a list, or 'like' one of their posts. When they follow you back, you can automatically send them a direct message to get the conversation started.
The big benefit of scheduling a post ahead of time is that you can "set it and forget it." But pre-scheduling is especially useful if you have followers across different time zones. Buffer lets you schedule posts for later in the day or week — and it will send them out at the best times for engagement.
To upload hundreds of messages at once, use Bulk Buffer. Just import your posts from a text or csv file and Buffer will place them in a queue for publishing. You can also use Buffer to easily share content you discover across the web; simply use the browser extension button to put anything of interest in your queue (you can even select which image from the web page you'd like to use in your post).
Post Planner is a useful tool for helping you find content to share on Facebook and Twitter. Its content discovery engine allows you to discover the most popular content being shared in your industry. Search using keywords, hashtags, Facebook pages, or Twitter handles and then choose from articles, photos, or quotes; each piece of content displays a star rating showing how well it performed on similar Facebook pages or Twitter feeds.
You can then set posts to publish whenever you'd like.
When you publish a new blog or news story on your website, Dlvr.it can automatically sync it to all your social media platforms. The tool continuously scans your website's RSS feed and automatically populates a queue of content to share, so you don't have to set up multiple individual updates. It also offers fantastic analytics that allow you to track who clicks on each link. The tool even adds relevant hashtags to your posts automatically. Now that's a #timesaver.
Revive Old Posts is a plugin for WordPress blogs that automatically posts content to your Twitter, Facebook, and LinkedIn feeds. This tool is great if you have an extensive archive of evergreen content (content that's not date-sensitive), enabling you to populate your social media channels without having to create anything new.
Just specify the time intervals you'd like it to publish and Revive Old Posts will pick a random post to share. It can automatically include photos from your blog as well as hashtags based on the blog's category or tags.
Conventional wisdom tells us we should keep our social feeds fresh with a constant flow of new posts, but Meet Edgar argues we should actually post the same messages again and again. The logic is that anything we post is likely only seen by a small percentage of our followers. That means that the majority of your social network never sees the content you work so hard to create.
To make sure your messages get the attention they deserve, Meet Edgar recycles old posts, exposing them to a new audience to increase traffic to your content.
Instagress is designed to help the time-poor 'interact' on Instagram by automatically liking and commenting on other users' posts. The tool's makers claim that using Instagress is "like creating a small robot clone of yourself, with the same interests and style, and then letting it work for you on Instagram."
The idea is to attract a bigger following by interacting with target users through follows and likes. It's especially useful for finding a local audience since you can use geolocation targeting to communicate with people in your event's area.
The one catch? Use Instagress sparingly, or Instagram may flag (and potentially ban) you for using a bot.
IFTTT stands for 'If This Then That.' The tool enables you to automate actions based on any number of triggers. For example, you could ask IFFT: "If I post a photo on Instagram, then post it to Facebook and Twitter as well."
Here are a few examples of how you can use IFFT to automate your social media activity:
Zapier is similar to IFTTT in that it can connect to a vast array of online applications in order to automatically carry out tasks. And social media activity is no exception!
Here are some of our favorite 'Zaps' for automating social media:
You should never fully automate your event's social media (handing your online persona over to bots is not particularly social, after all), but you can use these tools to free up your time for more meaningful interaction. The less time you spend thinking about content, the more time you can spend engaging with other users.