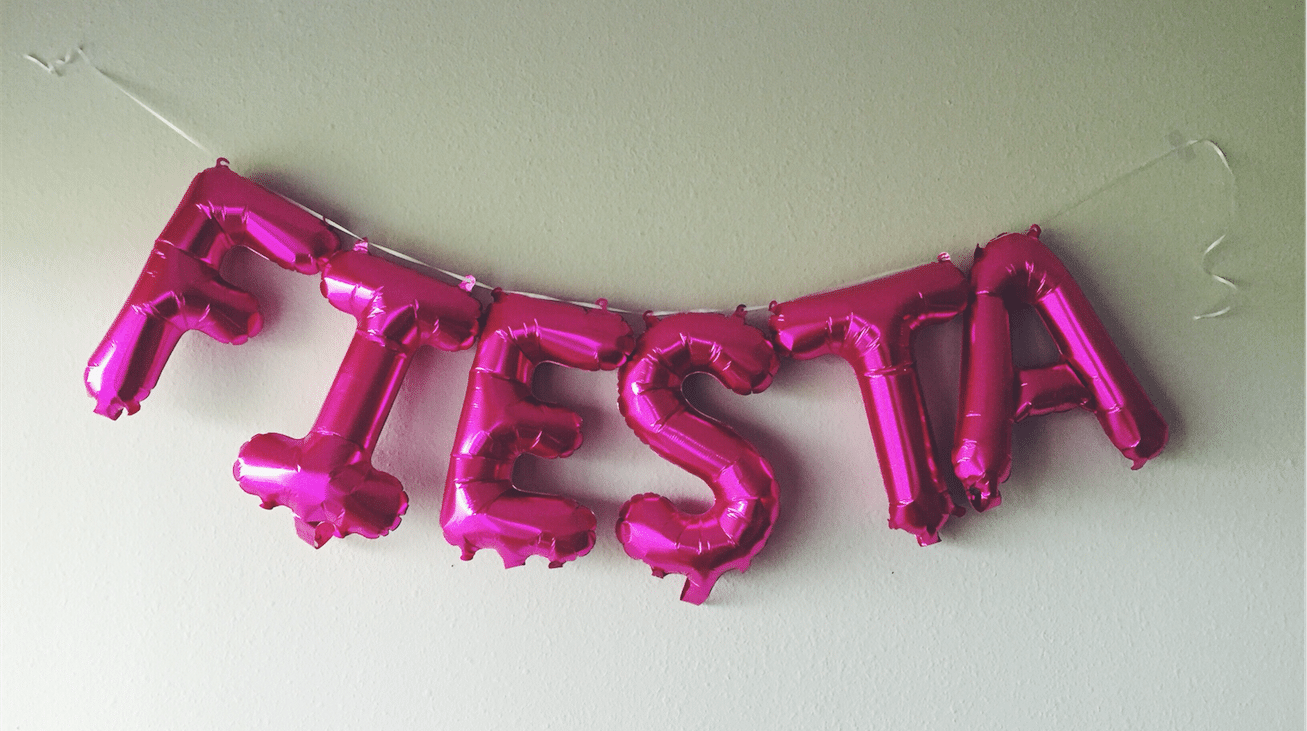 15 Creative Corporate Event Ideas
If you want to run a corporate event that gets people talking, you'll need to throw in a few quirky features (alongside great content, of course).
We've scoured the web for the most innovative features seen at corporate events in recent months, providing a feast of ideas to make your events stand out.
1. Digital 'yellow brick' road
What: A 130-meter LED cube installation that guided delegates to a feature screen that picked up movements when someone stood in front it and changed the color of the lights accordingly.
Where: Adobe Summit, London ExCeL
Via: Prolyte.com

Credit: Prolyte
2. Alternative payment café
What: A 'pay with exercise' café concept, where diners could pay for their food and drink with stints on treadmills, spin bikes, rowing machines and exercise mats.
Where: David Lloyd Leisure 'Run for your Bun Café', London
Via: Eventmagazine.co.uk

Credit: Event/David Lloyd
3. Nitrogen ice cream bar
What: Nitrogen ice cream bar featuring ice creams in unusual flavors such as popcorn, and Jack Daniels and vanilla, with the novelty factor of exhalable "dragon's breath" nitrogen smoke.
Where: 8 Northumberland Avenue 2017 Christmas Themes Launch, London
Via: Conference-news.co.uk
What: A screen and 18 paneled columns provided a canvas for projection mapping sequences tailored to each speaker.
Where: Panasonic Toughbook Innovation Forum, Liverpool
Via: Corporate-events.co.uk
What: Holland & Barrett kicked off its conference with an energetic morning carnival parade leading guests to the main plenary.
Where: Holland & Barrett Conference, Butlin's Minehead
Via: Meetandpotato.co.uk 
What: A photobooth taking visitors on a tour around London's most iconic landmarks, with participants able to either instantly share the pictures or print them off to take home.
Where: Coach Chinese New Year Activation at Selfridges, London
Via: Eventmagazine.co.uk 
7. Inflatable chandelier
What: Hundreds of white inflatable tubes suspended from the ceiling of Design Miami's entrance pavilion. The courtyard also featured tubular foam seating.
Where: Design Miami, Miami
Via: Bizbash.com
What: Cater Tonic presented 'The Theory of Food' – interactive live food stalls and science-based food concepts including 'levitating' petri dishes of pasta, tomato water bubbles, and savory lollipops frozen before guests' eyes. Guests also 'foraged' for unusually flavored doughnuts using infrared thermal cameras.
Where: Wonderlab Launch @ Science Museum, London
Via: Tonicfood.co.uk
What: A 16-foot-long table with a built-in water feature designed as part of the Allie Awards' "experience the elements" theme. The event took place in an aquarium.
Where: Allie Awards, Georgia
Via: Bizbash.com
What: Indoor drag race on Triumph Bonneville Bobber motorcycles at The Printworks in London involving racing legends such as seven-times World Champion Carl Fogarty MBE, and an international team of motorcycle journalists.
Where: Triumph Bonneville Bobber Launch Event, London
Via: Conference-news.co.uk
What: Hyatt Centric pop-up vending machine offering more than 1,600 travel-themed prizes to passersby if they posted their favorite destination on Instagram with a special hashtag.
Where: Hyatt Centric "Sunrise to Sunrise" campaign, New York
Via: Bizbash.com
What: A poem created from stories supplied by hundreds of Astellas employees. Urban poet LionHeart crafted one single narrative and delivered the poem live at the event.
Where: ONE Astellas Live, London
Via: Citmagazine.com 
What: A giant geodesic dome with immersive 360˚ visual projections and full narration to take those inside on a multi-sensory food journey, from paddock to the plate.
Where: Woolworths Summer Sensorium, Melbourne
Via: Standoutmagazine.co.uk
What: Cocktails served in old-school Capri Sun-inspired pouches containing vodka-like Korean spirit Soju and lemon, strawberry, lychee, and cucumber juices.
Where: Thursday Kitchen, New York
Via: Bizbash.com
What: A 16-meter inflatable igloo with light-up LED bars and furniture, and inflatable Chesterfield sofas.
Where: The LADbible Christmas Party, Manchester
Via: Igloodisco.co.uk
Do something different, and you can squeeze extra ROI from your corporate event, as guests post pictures to social media and clamor to tell their friends and colleagues about the unique experience.
One important note: alcohol makes every corporate event better. Calculate your costs with this Bar Inventory Spreadsheet.