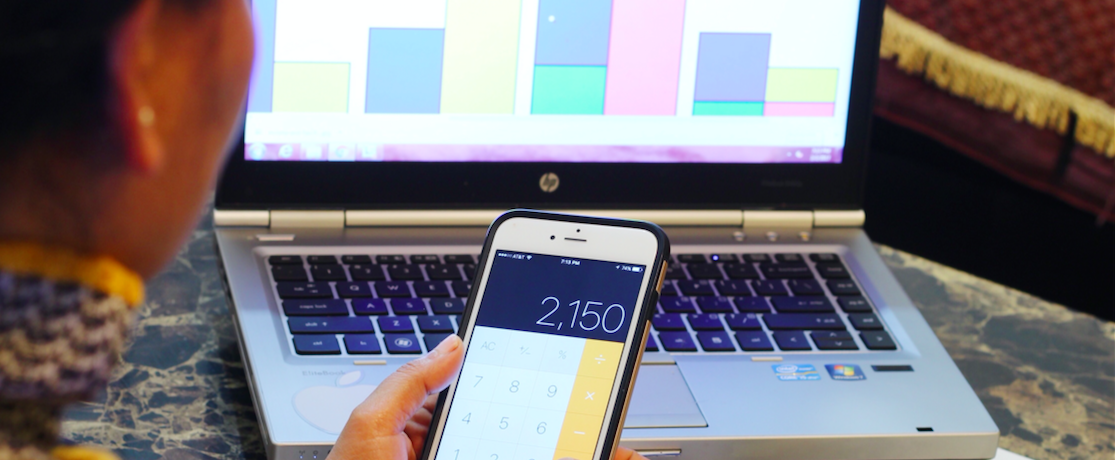 12 Event Planning Tips to Minimize Stress & Increase Productivity
Event planning is incredibly stressful for even the most seasoned event planners. There are never enough hours in the day, and something always goes wrong. Anything you can do to become more efficient makes for a stronger event and less stressful life.
From time management to technology, here are 12 event-planning tips from the experts to make sure nothing slips through the cracks.
Event planning tip
#1: Organize your time… and your workspace
Creating efficient work habits sets the foundation for productive event organization. Structure your days, declutter your desk — and make time for breaks. Even a 15-second break from your computer screen can cut fatigue in half!
Taking care of yourself means you'll have extra energy and focus to take care of everything else. But always leave a part of your day free for the unexpected. Nearly half of organizers (44%) say the biggest barrier to productivity is last-minute requests.
Event planning tip #2: Stick to a budget
"I love spreadsheets!" said no event organizer ever. Still, creating a budget — and sticking to it — is crucial to avoid slipping into the red.
Use the technology at your disposal to hone in on activities that give the highest return. For example, advertising apps like ToneDen conduct A/B testing automatically so you know which of your ads lead to actual sales.
Becki Cross, Managing Director at Events Northern Ltd., also recommends working a contingency plan into your budget for the unexpected. Based on her experience, an additional 5-25% is a good safety fund.
Event planning tip #3: Choose a reliable venue
The location of your event can make or break your stress level. You might be looking for a nontraditional venue that will create an unusual experience. But you also want one that's safe, trustworthy, and easy to deal with — not to mention ADA compliant.
Venues that provide things like seating, catering, and lighting take the burden off your own to-do list. But what about Wi-Fi? Onsite IT? Any other technology perks a prospective venue provides will only simplify your planning.
Event planning tip #4: Deal in detailed contracts
The more information an initial contract contains, the lower the chances of misunderstanding and manipulation. This goes for the contracts you create as well as those you review from partners.
Karen Hartline, CEO of the production company Reinventing Events, urges you to ask for "full quotes." Estimates for venues, for example, should include taxes and any other hidden charges, as well as scheduling contingencies.
Taking the time to read the fine print up front might seem tedious, but it could save you hours and headaches in the long run.
Event planning tip #5: Minimize on last-minute changes
To orchestrate an event, you have to work with a lot of stakeholders: sponsors, consultants, and talent are just a few. Set expectations up front with each that there's a drop-dead point for any changes.
Make sure you're clear with vendors, for instance, that they can't back out after a certain date. Institute penalties for artists if they cancel. You can't avoid last-minute changes altogether, but you can certainly discourage them.
Event planning tip #6: Check ticketing off your list
Ticketing or registration should not be an extra burden. In fact, your ticketing partner should actively help you sell tickets with far less effort.
Choose a partner that will help you distribute your events on discovery sites across the web and sell tickets right from those sites. Then, utilize your platform's integrations with other technology — like your CRM or email marketing platform — to promote, orchestrate, and profit from events with less effort.
Event planning tip #7: Let participants spread the word for you
The beauty of social media is that it does your marketing for you, if you let it. Or, more accurately, if you enable it.
It's not enough to simply have social media accounts. You have to "seed" them. Create consistent brand messaging, post strategically, and use each social media platform as it was intended.
Facebook is a beautiful place for live video. At the heart of Instagram? Visually rich photography. Twitter is cute for quips. On all of them, employ custom hashtags for your event.
Doing this upfront social branding pays off when fans share your posts across their own social media accounts.
Event planning tip #8: Connect your marketing platforms
Once you have social media up and rolling, automate it as much as you can. A publishing aggregator like Hootsuite allows you to schedule posts across platforms in advance.
Tap into your tool's analytics capabilities to check how your campaigns are doing, so you can make tweaks and adjustments. The key with social media is to strike that fine balance between hands-on and hands-free.
Event planning tip #9: Automate anything else you can
Aside from your social media efforts, there are plenty of ways to automate tasks you and your team do every day. Today, there's an app for just about anything you can think of.
For instance, Trello enables better team communication. Create a task in the app, and message your entire team any time via Slack any time you have an update.
Or sync your event data with your sales data by integrating your event ticketing technology with your Salesforce technology. Integrations like this help automate things that don't need to be on your to-do list every day.
Event planning tip #10: Make data your friend
Data can take the uncertainty out of your marketing, sales, and operations efforts. When you have the numbers to back up your decision making, you spend a lot less time fretting about your choices.
Access to ROI from your marketing campaigns helps you justify spend. And knowing exactly which channels your ticket buyers are coming through means you can boost your technology efforts in the places that count.
Having and using robust data gives you negotiating power and lets you analyze the effect of all your decisions so you can keep fine-tuning.
Event planning tip #11: Be ready for anything to prevent attendee backlash
Whether it's a little snafu or a big huge calamity, make sure you have a contingency plan to avoid attendee backlash. Unseasonable weather, a local traffic accident, broken technology — all of these things can derail an event.
Have a tactical plan in place for anything that might go wrong, because something will. And definitely have insurance in place. Most event organizers carry at least $1 M in liability insurance, more for a very large event.
Event planning tip #12: Ask for feedback
Don't miss an opportunity to your next event even better. As soon as your event is over, send out a survey to all who attended. The responses help you hone in on what efforts will bring you the highest return next year.
To make sure they actually read and submit the survey, offer attendees an incentive, and do it quickly. Survey best practice is to send it within 24 hours of your event.
To keep calm and carry on, you have to have the right processes and technologies in place from the start. For even more tips on how to de-stress your next event, download this free pre-event checklist.