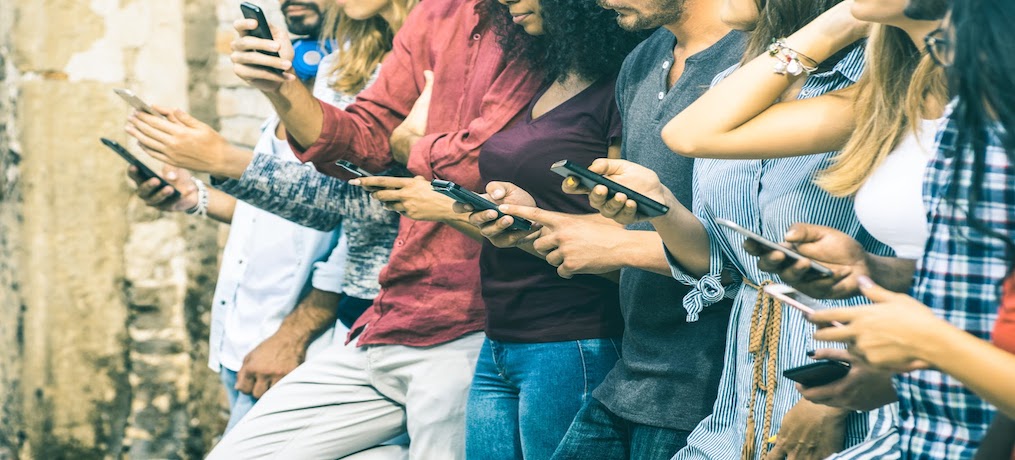 Expand Your Reach on Social Media (at No Extra Cost)
A significant proportion of the population are now on social media, making it the biggest marketing channel to ever exist. For an event marketer though, the power of social doesn't lie in its reach, but instead in its ability to reach the right people.
By using social media to target those most likely to buy tickets and attend your event, you waste less time (and dollars) trying to reach those who just don't care or won't show. Here are four steps to expand your reach on social media.
[Tweet "A good story can move your attendees — emotionally and neurologically — to "like" or buy"]
1. Prioritise audience and content fit
With so much to sort through, it's important to apply the "quality over quantity" rule on social. It's better to have a well-developed presence on a few social networks than have a few lackluster posts on every site. So how do you decide which networks are the right ones for you?
First, ask yourself these two questions:
Do your attendees spend time on this social network?

Finding overlap between the network's primary audience and your target is the best way to reach the right people.

Does your content make sense for this network?

For example, if your event isn't particularly photogenic, Instagram and Pinterest might not be the right places for you, regardless of audience overlap.
To help you figure out what's best for you, we've explored each social network's audience, content, and targeting capabilities in The Best Social Media Tools for Sophisticated Event Marketers. 
Once you've selected your preferred social networks, it's time to maximise your chances at being seen.
2. Captivate with share-worthy stories
We've been telling stories for over 20,000 years, back when our mobile screens were cave walls. A good story can compel your attendees — emotionally and neurologically — to act with a "like," a share, or even a purchase.
So how can you share these stories on social media? Start by brainstorming a few ideas for stories about your event. For example:
The origin story of your event

An anecdote about your artists or speakers

Testimonials from past attendees

Quotes from your employees on what they love most about your event

Game-changing trends in your industry
Creating shareable content takes time, but it's also the best way to reach new people without breaking the bank. And you're not the only one with great stories: get your followers sharing about the first time they attended your event or why they care so much about your cause. Their responses will reach their friends, bringing new people into the conversation (and onto your ticketing page).
3. Harness the power of the hashtag
You may have heard of a hashtag "trending." But what does that actually mean? On social media, the pound sign (#) turns the words that directly follow it into a searchable link.
Using an official event hashtag encourages your attendees to follow and engage in the conversation about your event online. You can also stream posts on the big screen at your event to prompt more sharing. And if enough people use your hashtag, it will get recommended to Facebook and Twitter users as a "trending" topic, making it even more discoverable.
Here are a few hashtag best practices to keep in mind:
Keep your hashtag short

. After all, many of these platforms have character limits, and an attendee may choose to cut your hashtag from their post before their own commentary.

Make the hashtag memorable

. Consider using your event name or its acronym, and keep it simple. A search for #SnowGlobe2017 yields thousands of results on Twitter.

Share your hashtag, everywhere

. Tag it in all of your social media posts and include it on your listing, website, and emails. At your event, showcase it in as many places as possible — on the agenda, table settings, big screen, and more.

Double-check that the hashtag isn't already being used

. Search for your hashtag in the "search" field on Twitter and Facebook before claiming it as your own.
4. Boost your reach in less time with Facebook Official Events
If you use Eventbrite, you can create a Facebook Event directly from your Event Dashboard. This saves you time by importing event details from your listing to the social network in one click.
But that's not the only reason to use this tool. These Facebook Official Events are more likely to show up in search and News Feed recommendations to Facebook's one billion daily users. Talk about massive reach — and without the extra work.
All that said, no matter how witty your posts or hashtags, the News Feed can be a crowded place — and it's often difficult to stand out in all the noise. Get more strategies to make an impact in The Best Social Media Tools for Sophisticated Event Marketers.