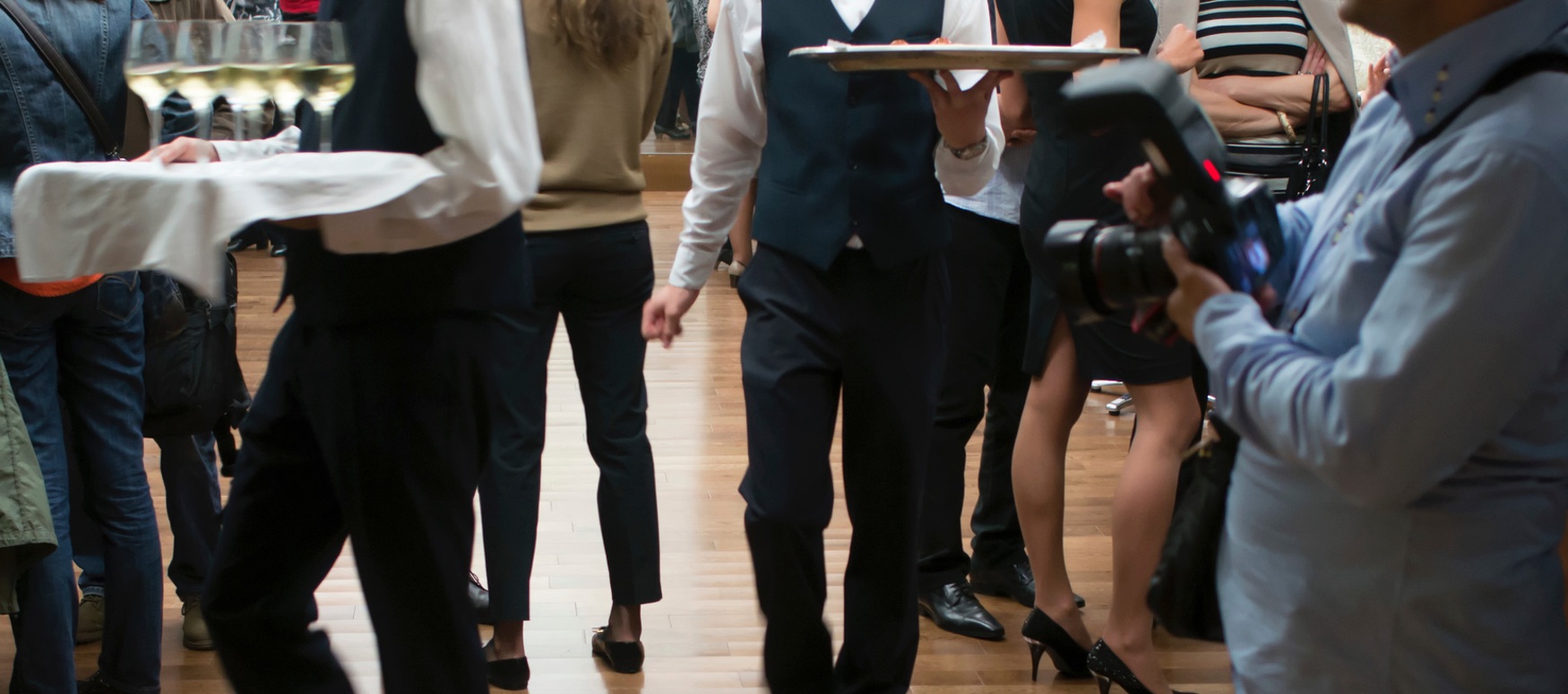 Fundraising Event Ideas That Will Boost Your Bottom Line
Despite steady year-over-year growth, online giving only represented 7.1% of fundraising dollars last year. That means 92.9% of funds still come from offline sources such as live events. So if you want to engage donors in person and raise the most funds possible, what are your options?
Let's look at the most popular fundraising event formats, and explore a few unconventional ones along the way.
Auctions
Auctions are a staple format of fundraising events, and rightly so. Bidding wars for unique giveaways create excitement between your donors. Choose between a traditional auction with an auctioneer, or consider a silent auction where donors spend the evening trying to outbid one another. For auction items, reach out to sponsors, supporters, and other organizations for donations — just make sure they will resonate with your attendees. For example, working mothers might find a day at the spa more enticing than a vintage necklace.
Talent Shows
Hosting a talent show is a great way for your donors to show off their special talents and gather together to support one another. Curate the lineup by holding auditions beforehand to make sure you have a variety of performances. On top of charging admission to the show, let the audience vote for their favorite act with their donations to unlock more revenue. Last but not least, hold rehearsals to ensure the show goes smoothly.
Galas and Dinners
Everybody eats. That's why galas and dinners are popular formats for fundraising events. But if you want your dinner or gala to be successful, it's going to take more than a menu to whet donors' appetites. Giving your event a theme will generate the most buzz, ensuring both your guest list and your attendees' bellies are full. Whether you choose a black-and-white formal or a 1950s theme, make sure to sweat every detail from the invitations to the venue decorations.
Trivia Night
A little friendly competition never hurt anyone, and a trivia night is a great alternative to the traditional fundraiser formats discussed so far. The format keeps donors engaged throughout the event and is flexible enough to include other fundraising activities such as auctions, raffles, and more. Just make sure to find the right mix of questions! Consider buying a set of questions online to ensure they're not too hard or too easy to answer.
Mix It Up
When it comes to hosting your next fundraiser, your imagination is the limit. Consider a hybrid of these more traditional event formats. Spice up your gala by dedicating a part of the evening to a talent show. Auction off prizes at your talent show. Whatever the mix, a hybrid event format transforms your fundraiser into a one-of-a-kind experience for your target donors.
Bridge the Digital Gap
While offline sources of fundraising reign supreme, that doesn't mean you should avoid your online strategy. Watch our recorded webinar with Darian Rodriguez Heyman, the author of "Nonprofit Fundraising 101," to gain valuable insight into how people are using live events and social media to connect with causes they care about.