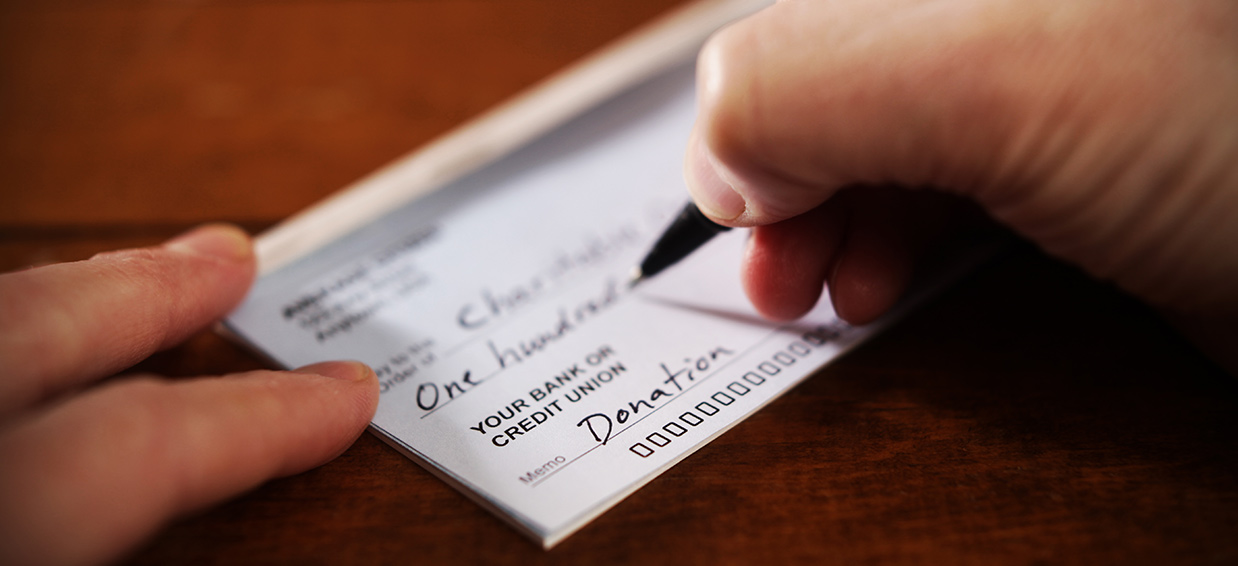 The 10 Step Guide to Raising Money at Nonprofit Events
The last two months of the year are hectic enough for most event creators. Add "nonprofit" to your title, and you've got an extra layer of stress. Now is the time for your organisation to take stock of its fundraising goals and how best to meet them if falling short.
If you've got one final fundraising event coming up in November or December, you have to compete with all the other parties, fundraisers, and holiday events that happen this time of year. But you can with a watertight plan — starting with this guide.
Keep on reading to discover 10 best practices for raising money at nonprofit events.
1. Find an event format and theme that attracts donors
People are excited to support a cause, but they also want to have a great time. Remember: "Raise money" is not a theme — "singles charity night" is. To attract donors, come up with a fun, unique idea that they'll be excited to attend (and recap on their social media feeds).
Remember: "Raise money" is not a theme; "Singles charity night" is
Tip: Get your creativity flowing with this list of 101 unique fundraising ideas.
2. Set a realistic event budget
You'll need to raise funds above and beyond the amount you're going to spend. A budget will help keep your costs in perspective and get more for your money. Make sure it includes every single detail — from the venue to the catering.
Always leave a little room in your budget for the unpredictables. Better to exceed your goals than have them eaten into by unforeseen expenses.
Tip: Check out the tactical advice in this post to master your event budget — and spend more money on the cause.
3. Select a wallet-friendly venue
Some venues might be willing to discount or even donate their space to be associated with a good cause. If you have any flexibility with your date, it can help secure a venue at a lower cost. Keep in mind, though, that your venue should infuse your event with flair.
Tip: Use this list of questions to vet your venue before signing a contract.
4. Find charitable event sponsors
Sponsorship is a billion dollar industry. If you can get a piece of that pie, more of the money your nonprofit raises can be used for charitable causes instead of catering.
Although it may sound heartless, sponsorship is not philanthropy. And it's certainly not the same as advertising. Savvy sponsors expect you to wield your event's in-person influence to give them a warm introduction to your event audience.
If you want to build a strategic relationship with sponsors, get to you know your attendees better and how your event can help them achieve their specific business goals. The more you can prove that your event attendees are their target market, the more revenue you can generate from sponsors.
Tip: Check out these tips for attracting and retaining sponsors.
5. Sell tickets and registrations online
Advancement in event technology has made it easier for people to find events and purchase a ticket or registration. The same goes for your fundraiser — without an event website and registration process online, especially one that's mobile-optimised, you'll miss out on attendees — and funds.
If you don't have a ticketing or registration partner, make sure to choose one that gives you and your staff valuable insights about attendees and donors. Eventbrite, for example, provides tools to track ticket sales and donations in real time from any device. With those reports and data at your fingertips, you can get more bang for your buck.
Tip: Discover the new rules of selling tickets online in this guide.
6. Promote your fundraiser across the web
For a charity event or fundraiser, spreading the word is crucial — it directly affects your ability to hit your goals. Traditional models include mailed invitations, phone banks, and direct mail. Today, though, there are many digital options you must also use, including:
Email marketing: At every stage of your sales lifecycle, you should be tapping into your email database to share an invite, discount, or sneak peek of your event — and make your existing attendees feel special. Read these tips to send better emails.
Social media advertising: Social networks like Facebook and LinkedIn have powerful tools to let you send targeted promotions to the right audience. But don't spread yourself too thin. Read this beginners guide to launching social media ads for your event to get an understanding of what marketing would work best.
Event discovery sites: Most event-goers have go-to event discovery websites they rely on to make plans. And if you use Eventbrite, you can automatically distribute your events on discovery sites across the web. These include Bandsintown, TimeOut,  Eventful — and, of course, Facebook Events.
Read More: The Simple Guide to Better Events for Non-Profit Organisations
7. Lean on your community to fundraise
Are you taking advantage of your community of supporters to fundraise?  Eventbrite's Fundly integration, for example, provides an option for attendees to also donate when they purchase their tickets.
Tip: Incentivise sharing of your cause on social media with a ticket giveaway.
8. Recruit, train, and manage your volunteers
What successful charity event isn't run on the enthusiasm and support of its volunteers? The best place to look for volunteers is amongst your attendees, including people on your mailing list or who have registered in the past. You can also put out a call to your network for volunteers.
It's important to choose reliable volunteers — you know, the ones who'll show up and not give donors a reason to complain on Twitter. Use these three tactics to weed out unreliable volunteers and make sure your efforts pay of.
Pre-qualify volunteers: Make sure you're not just finding people who want to volunteer, but those who can actually do the job. When they sign up, ask potential volunteers what other events they've volunteered to staff, what their role was, and why they want to volunteer for your event.
Create an orientation program: Whether it's in person or online, overview what volunteers should expect on event day, and what will be expected of them.
Designate a volunteer lead: Your volunteer lead will be responsible for getting volunteers up to speed on everything from logistics to onsite tech. Build in ample time to train volunteers so that there is no confusion or last-minute stress the day of the event.
Tip: Discover more nonprofit event planning tips on managing your volunteers here.
9. Create an accessible event
Event accessibility isn't just a compliance issue. Making your event more accessible widens your reach and makes your attendees feel welcome. Most importantly, it creates an environment of inclusivity, diversity, and positivity — the perfect ingredients for a nonprofit fundraiser.
Start by making sure your event has enough space set aside for people who are using wheelchairs, are hard of hearing, have visual disabilities, or will require room for their service animals. Also be sure to use accessible signage with large, legible typefaces at multiple heights.
Tip: For more ideas on creating an accessible event listing, check out these helpful tips
10. Use the right event technology to raise funds
Having the right technology at hand can make a huge difference in the planning, promoting, and executing your event.
Eventbrite, for example, empowers nonprofit events with free tools like custom email invitations, built-in social sharing, and targeted event recommendations. And since we're PCI Compliant, you can raise funds safely and securely.
Ready to get your fundraiser up and running today? Start your next nonprofit event with Eventbrite.