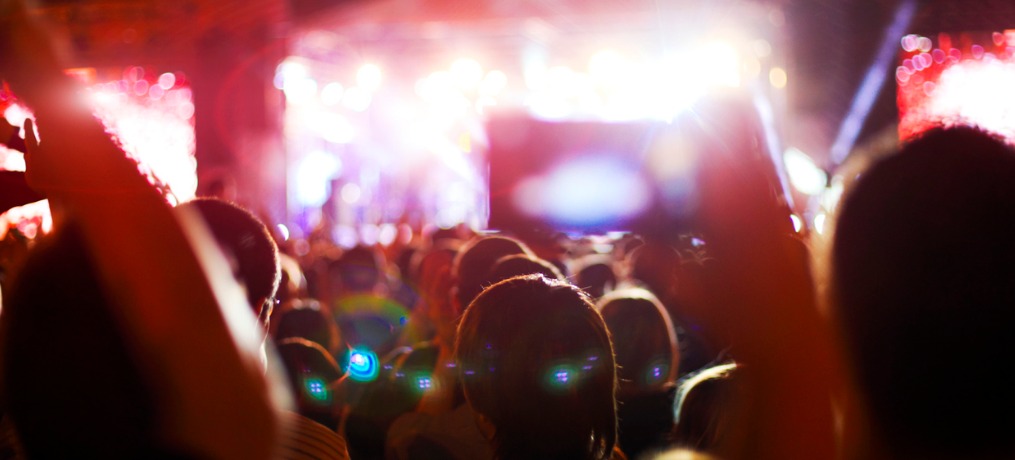 How To Use Retargeting Ads to Sell More Concert Tickets
Are ads following you? When you browse for a product, service, or event on your laptop or smartphone, do you then see ads for it wherever you go online?
That's called retargeting, and if you're not using it in your marketing, you're missing out on a lot of ticket sales.
Free Download: The 10 Best Ways to Sell Out Your Event
Retargeting is a way to target digital "window shoppers" — music fans who saw your ticketing page but didn't buy tickets. If you set up your ticketing page with retargeting pixels, you can remind these window shoppers about the show they were considering.
Because they're more likely to buy, there is no better audience to advertise to than these fans that have already shown an interest in your show. In fact, fans that are retargeted are 70% more likely to buy tickets. Here is how to get started with retargeting.
1. Pick a platform
Retargeting is set up within your digital advertising manager. For advertising across the web, you might want to use Google AdWords; for social media advertising, Facebook Ad Manager is very powerful. You can set up retargeting on your own with Google or Facebook, or you can rely on a full-service retargeting partner like AdRoll or Criteo, where there are representatives to help you.
2. Prepare your pixel
A marketing pixel is a snippet of code or a 1×1 transparent image that lets you track your a potential customer's journey. A pixel placed on your ticketing page will track viewers who bought tickets, and those who didn't, so you can retarget the latter group.
As you prep your pixel, note that it can track different behaviours on different pages:
Retargeting and conversion pixels:

In addition to placing a retargeting pixel on your ticketing page, you could also place a pixel on your order confirmation page to track conversions.

All-in-one pixels:

Facebook, Twitter, and AdRoll can do conversion and retargeting in a single pixel.
3. Place your pixel
Pixels are usually generated in an ad manager's "segments" or "audiences" section. In Facebook Business Manager, pixels are under "Tools." Your ad manager will generate code for the pixel, which you will copy into the header of your web or ticketing page, depending on where you want to track viewers. A partner like Eventbrite makes it easy to place ticketing page pixels.
4. Design an eye-catching ad
Create a compelling advertisement with a clear call-to-action. While writing the copy, ask yourself: if this customer didn't buy before, why will this ad make them want to buy now?
Retargeting campaigns are most effective when there's a driver of urgency, such as a promo code or an "almost sold out" message. Read this post for more guidance on designing an effective event ad.
5. Choose the timing and frequency
You don't have to retarget someone with ads right after they view your page — you can choose the time that makes the most sense for your show. For example, if you know most people buy tickets to your shows 48 hours beforehand, you could set your ads to go live in this window.
Regardless of when your ads go live, consider limiting your advertising frequency to no more than 15 impressions per visitor per month. That way, fans are less likely to see your ads as intrusive and annoying.
6. Track your performance
Ad platforms let you analyse the performance of your paid advertisements. This way, you can make sure you're reaching interested fans, and adjust budget to spend more money on your most effective ads. Spending a little time with the analytics will help you better understand your website visitors so you can make smarter choices —  and watch your sales increase as a result.
You can learn more about retargeting and marketing pixels in What's A Marketing Pixel and Why Should You Care? and Getting Started with Tracking Pixels on the Eventbrite Help Centre.
Or, get more up-to-date ticket selling strategies in The 10 Best Ways to Sell Out Your Event.