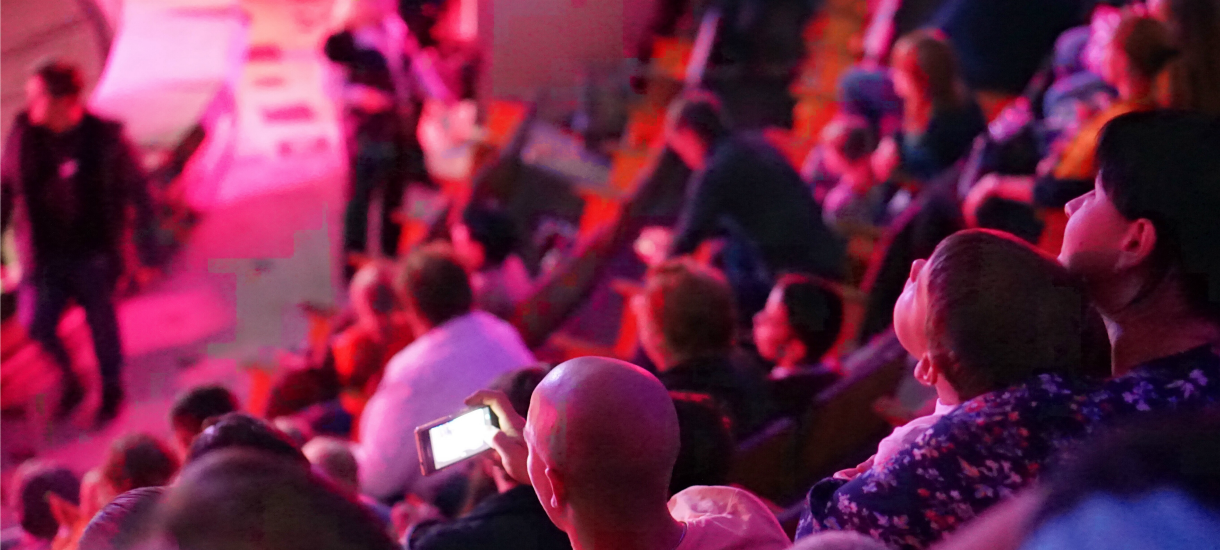 5 Ways to Get Started With a Targeted Event Marketing Strategy
Think about the last event you attended that 'wasn't really your scene'. Maybe you were the guest of a friend, or it was for work. Either way, the chances of you returning are fairly low, and it's unlikely you would review it online or share with your friends.
Now think of the most recent event you attended that you were highly engaged with. You probably shared photos or clips from the event, and maybe even signed up to a database so you can hear about any events in the future.
As event marketers, we all want more of the second audience. That's where targeted, 'below the line' marketing comes in.
This type of marketing allows you to reach your most valuable attendees at a fraction of the cost of mass-media marketing. Here are six ways to get started with your own targeted marketing strategy.
#1. Collate your online marketing
Keeping your online marketing content easy to find is just as important as posting regularly. You can collate and curate your online content by bundling it together with a hashtag.
By creating a memorable hashtag prepared for your event, it will mean attendees can search quickly and easily for all related images and other content posted by both yourself as the host, and your guests in attendance.
Keep your hashtag short, unique, easy to remember, and easy to spell for best results. If you're running a repeat event, make sure you include the year or month in the hashtag for the most up-to-date content.
#2. Invest in paid posts
Social media platforms have become a powerful and sophisticated advertising tool, making it increasingly difficult for event marketers to reach audiences organically. This shift has resulted in the rise of the paid post.
In 2016, the Content Marketing Institute found that "…76% of B2C respondents use promoted posts (for example, boosted Facebook posts and promoted tweets and pins)." 61% of the users they spoke to found promoted posts effective, rating them either 4 or 5 on a 5-point effectiveness scale, with five being highly useful.
Platforms like Facebook have created low-cost, highly targeted 'boosts' for your posts that will forecast how many people it will reach based on the duration of the post and the spend behind it. Unlike print campaigns, you can boost a campaign with no minimum spend, no minimum time frame, and the assurance that it's specific to a relevant geographical region only.
#3. Communicate with your database
Personalised communications via email can be a hugely powerful method of conversing with your audience. Success can be measured in both the 'click through' rate of opening the email, as well as conversion of recipients from reading the email to to buying tickets.
In an age of apps and AdWords, you might find it surprising that the number one most effective tool for promoting events is still email. According to the Direct Marketing Association, the average ROI of email is around $44 for every dollar spent. That's more than double that of any other digital marketing channel. 
There are many ways to improve your click through and conversion rates with database marketing:
Pay particular attention to the subject line – are you taking the hard sell? Or does it feel fun and exciting? What is inviting the reader to open your email?

Segment your database. Consider breaking out into age, sex, location, industry or profession. You can also create different copy for first time event attendees and repeat attendees.

Link up with your social media platforms for easy sharing. Even if you don't

convert that particular recipient into a ticket sale

, it's still beneficial to receive online publicity for other potential attendees.
#4. Improve SEO and SEM optimisation
For most events, search can be expected to drive between 5 – 10% of ticket purchases or registrations. But these sales aren't automatic — it takes dedicated effort to make your event rank in Google search results.
Investing in SEO and SEM practices will bring increased visibility to your event for those searching online. But before leaping in and parting ways with your marketing budget, make sure you know first what results you're actually wanting to achieve.
Do you want to increase traffic to your event page? Do you want to claim authority over a certain type of event in your city? Or are you searching for high-quality leads to your website that will likely convert into sales?
#5. Engage with social media influencers, journalists, and event partners
Highlight your guests of honour with specific posts about their experience, either on the day (such as special guest 'takeovers' of your event's social media accounts) or in the days following. If you have a high-profile DJ or band performing, create some hype by sharing their clips on your event pages, and work to engage them directly on social media platforms, too – always keeping your event hashtag clearly in the copy.
If you're looking to score publicity for your event, another question to consider is "why would someone write about my event?" Events can offer an opportunity for journalists to write light-hearted stories of human interest, but they need to stand out. Popular PR-worthy angles for events could include detailing obstacles overcome to achieve the event, or releasing statistics or trends from exclusive research.
If you're asking promotional partners to help drive traffic to your website or event page, be sure to provide them with unique promotional tracking links so you can see where the highest traffic and conversions are coming from. This will help you determine your most valuable partnerships and assess who is targeting the right audience to reach your event goals