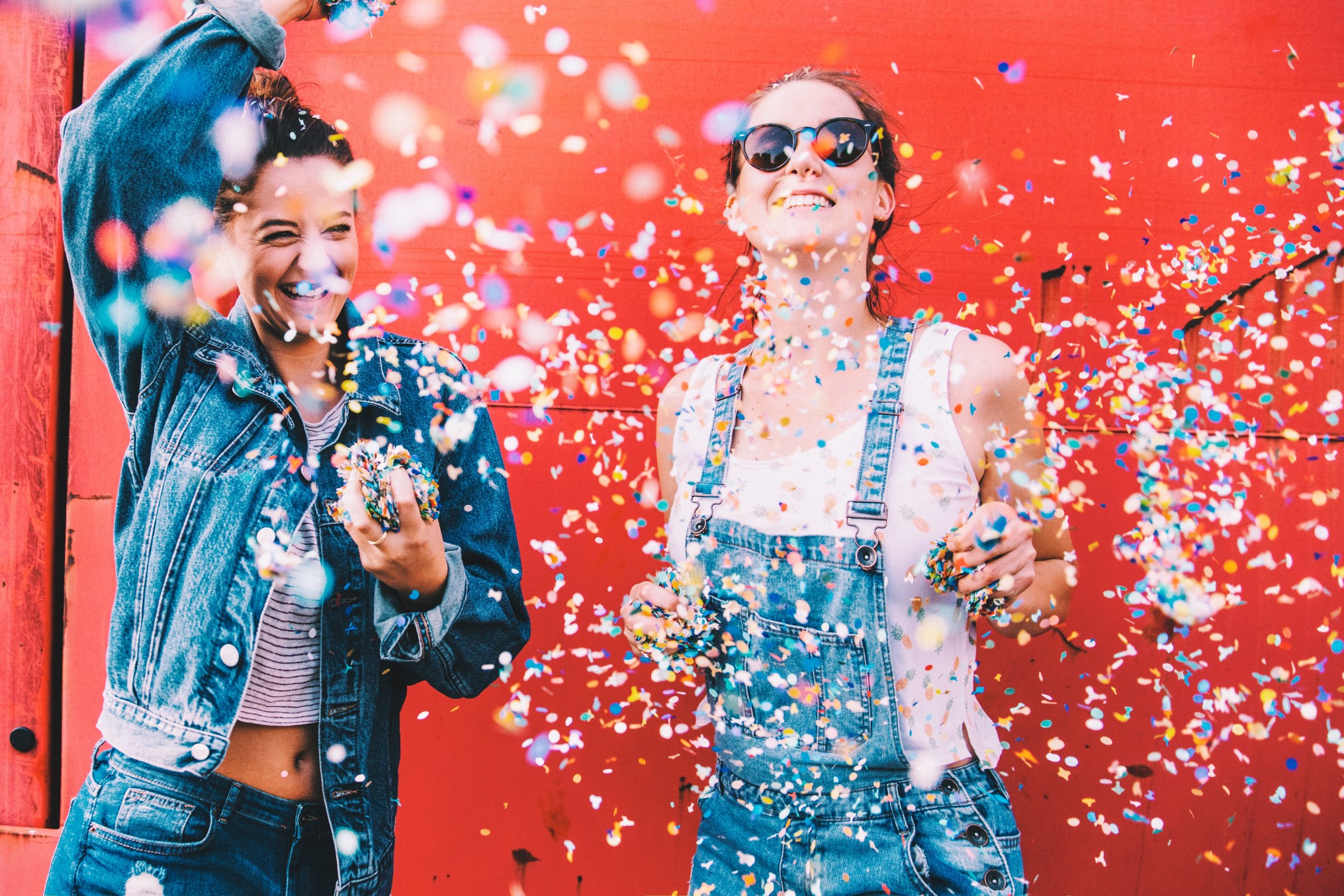 30 Unique, Instagram-worthy Party Theme Ideas
One way to make your party stand out is by choosing a creative event theme. For better or for worse, your theme sets the tone for your whole event and directs many of your party planning decisions. Get it right and your event will feel like a breath of fresh air (not to mention spread like wildfire on Instagram!).
To make sure your event is all anyone talks about in 2019, we've put together a list of on-trend and Instagram-worthy party theme ideas to make your next event stand out from the crowd.
Party Theme Idea #1: Inner Child
What better way to let your hair down than with a bit of childlike fun? To bring this party theme to life, think grown up versions of your favourite childhood activities — an adult-sized ball pit, jumping castle, slide, confetti, bubbles, and of course, fairy bread.
[Tweet "30 creative and Instagram-worthy party theme ideas"]
Party Theme Idea #2. African Savanna Soiree
The Lion King is coming back this year and our inner child is just a little bit excited. With the original film and musical versions both a huge success across the globe, we're tipping that everyone will be jazzed for the jungle in 2019. To style your safari-inspired party, look to on-trend animal prints, bamboo-hut bars, and loads of greenery. You could also use this theme as inspiration to create a 'wild' twist on a masquerade ball, with animal-inspired masks.
Party Theme Idea #3: Diet Starts Monday
We all know the drill: Tomorrow, we diet. But you're having a party, so tonight let's go down in a blaze of glory. This event theme lets guests indulge in all the good stuff in a fun blowout before treat day ends. Catering should include decadent cocktails, doughnuts walls, and fried food galore.
https://www.instagram.com/p/BoRuLgOgf6m/
Party Theme Idea #4: Under the Sea
Pop-culture has associated the "Under the Sea" event theme with high school proms, but there's a way to give this theme a modern spin for your party. The Pantone 2019 Colour of the Year is Living Coral, which means this reef-inspired hue is set to appear everywhere from fashion to tableware in mid-late 2019. To use this colour to create a modern and creative party theme, styling could go in a number of directions; from playful mermaids and sea creature costumes, to the more serious nature of fundraising to protect one of Australia's greatest natural assets. If you're using a sea theme for your event, be sure to make sure it's environmentally-friendly to our oceans by ditching the plastic straws, balloons, and non-recyclable waste.  
Party Theme Idea #5: Nautical, But Nice
Hosting an event on a boat or by the river, but want to avoid a kitschy pirate themed event? Try a more sophisticated nautical theme — styled with crisp whites and deep navy blues. To achieve this setting, your event space should look more at home cruising the French Riviera than sailing the high seas.  
https://www.instagram.com/p/BZmphAsBpXX/
Party Theme Idea #6: Glitter Gala
For a party that shimmers and shines, you can't go past a glitter theme. Encourage guests to dress with sparkle and offer glitter face or body painting on site. Need a quirky idea to raise money for charity? Dare bearded guests to donate their facial hair and wear a glitter beard if you hit a fundraising target.
Party Theme Idea #7: Havana Nights
Tropical flair is all the rage in fashion at the moment, but if you're feeling like the beach or Hawaii theme is a bit played out, there's a fun alternative. Take your guests to timeless Cuba with a Havana Nights theme. Think rum cocktails, latin dance music, outlandish tropical prints, and vintage resort wear.
Party Theme Idea #8: Tourist Trap
For another fun take on the classic beach theme, dress your event space as an airport lounge, hotel lobby, or resort bar and ask guests to dress as summer holiday tourists. Party theming ideas include selfie-sticks, Hawaiian shirts, palm-print maxi-dresses, and wearing socks with sandals.
Party Theme Idea #9: Ready Player One
To pull off a video-game inspired party theme, invite guests to dress as their favourite game character, past or present. Hire a space that has retro arcade games or hire virtual reality headsets for gameplay entertainment.
Party Theme Idea #10: Candy Crush
The world is having a moment with all things sweet and colourful. Immersive exhibitions like Sugar Republic are insanely popular and everyone wants to fill their Instagram feeds with pops of candy colour. Tap this trend for your party by styling it with all things bright and colourful — and a dessert table filled with sweet treats.
Party Theme Idea #11: Trash TV Bash
Who doesn't love the guilty pleasure of reality TV? With so many shows on offer these days, there's plenty to choose from when it comes to creating a themed party. Host a viewing party of a big reality show finale, or create a cheeky costume party with guests dressing as themes, memes, or stars from their favourite guilty pleasure such as The Bachelor, The Block, or any of the 'Housewives' franchise. Bring on the "Dirty Street Pie" costumes!
Party Theme Idea #12: Victorian-era Gothic
For a party that is both elegant and a touch spooky, look to a Victorian-era style gothic theme. Think candles, candelabras, skulls, taxidermy, black flowers, old frames and furniture. You can ask your guests to dress up as Victorian ghosts and even have serving staff dressed as Victorian maids and butlers.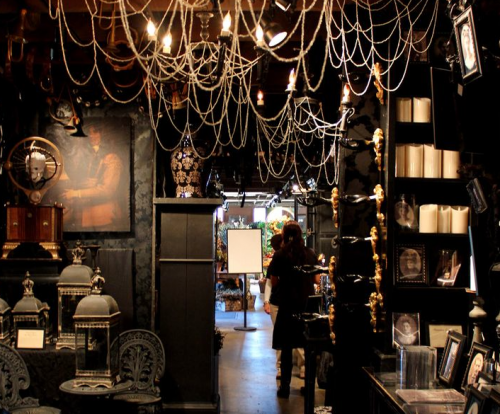 Party Theme Idea #13: Time Travellers' Ball
This event theme is the ultimate fancy dress party. Instead of limiting costumes to a single decade, your "time travelling" guests can take inspiration from a person or style from any year, past or present. Dinosaurs, ancient Egypt, famous historical figures and pop icons — the possibilities are endless.
Party Theme Idea #14: Bubbles & Bowties
For a modern take on a sophisticated black-tie soiree, try "Bubbles & Bowties". Guests are encouraged to dress in formal wear for a champagne-filled party. Mix it up with trendy varietals like Prosecco and natural sparkling wine, Pétillant-naturel.
Party Theme Idea #15: Musical Magic
The smash-hit movie, La La Land, reinvigorated the world's love of musicals. Celebrate with a musical themed event, encouraging guests to dress as their favourite musical characters. Karaoke or a 'Sing-A-Long' musical screening is a must. Look to local theatres for venues as many have event spaces available for party hire.
Party Theme Idea #16: Hamptons Garden Party
A place long associated with summertime chic, New York's Hamptons region evokes visions of popped collars and lamborghinis by the beach. To inject some preppy fun into your event, create a Hamptons style garden party with turf lawn, tennis whites, sneakers, and pastels. With a jug of Pimms on the side, of course.
Party Theme Idea #17: Palm Springs Party
With mid-century modern coming back into vogue, host a Palm Springs inspired party. Channel vintage summer glam and classic styling from the 50's and 60's.   
Party Theme Idea #18: French-Chic Picnic
If you're hosting an event in spring or summer, try a French themed outdoor picnic. Think red-checkered picnic blankets, baguettes, cheese, and champagne.
Party Theme Idea #19: Bogan BBQ
If you're looking to keep your outdoor theme closer to home, try an old-school BBQ with snags, jandals, and a friendly game of backyard cricket.
Party Theme Idea #20: Zombie Apocalypse
If you've found yourself a warehouse venue or a location that is a little bit creepy (like old jails or nearby cemeteries), play up to the mood with an end of days themed event.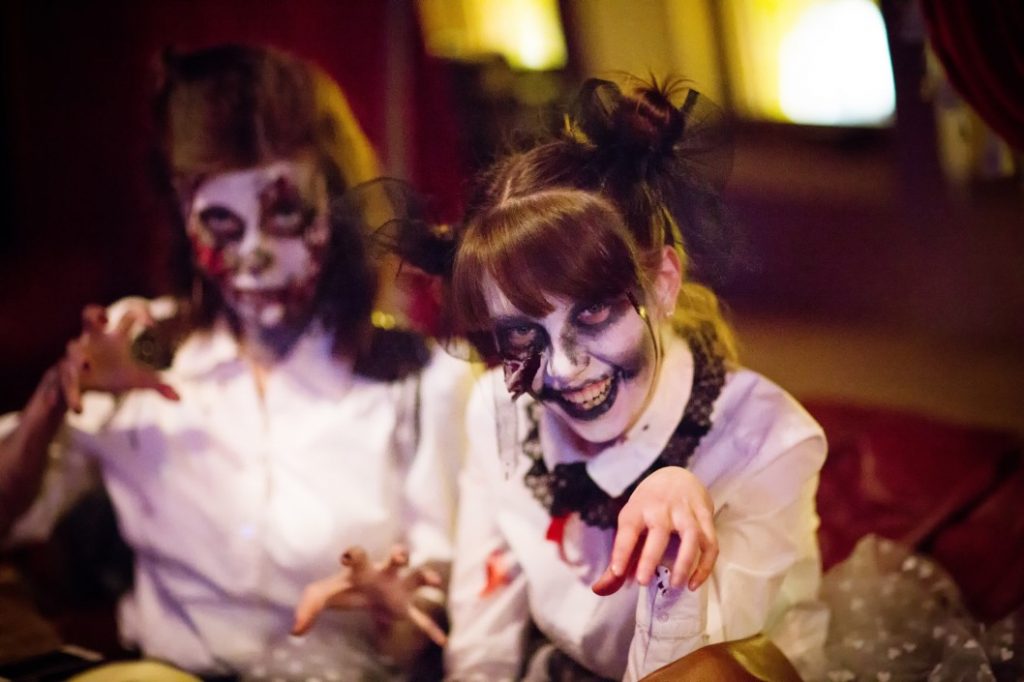 Party Theme Idea #21: Heroes & Villains
An oldie but a goodie. With the non-stop release of superhero movies, comic books are on trend again and provide great costume choices for themed parties and events.
Party Theme Idea #22: London Calling
Australians love visiting our monarchy's homeland and with another royal baby on the way in 2019, May will be the perfect time to host a British-themed party. Theming for a Blighty-inspired event should include British flags, 'Keep Calm' posters, and plenty of traditional pub foods (or a tea party fit for a Queen).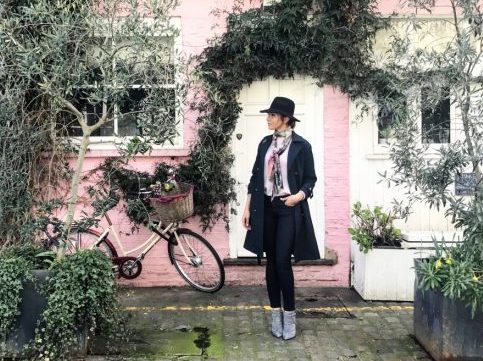 Party Theme Idea #23: Club Carnival
Rides, amusements, games of chance, sugary treats, show bags, and eclectic prizes — a homespun carnival can be a colourful affair for a party if you have the budget and space to recreate this experience.
Party Theme Idea #24: Art Attack
Get your guests involved in an art project at your next party by creating a giant interactive canvas wall. Invite guests to write, draw, or graffiti your wall live at the party and give participants fun projects like "write a poem in under one minute" or "draw a selfie." This can be done with large poster paper, or for a 2019 update, supply tablets for guests to doodle on and project them onto a blank wall.
Party Theme Idea #25
:

Ice Cream Sunday

An instant hit and sure-fire way to draw a crowd in the summer months: an ice-cream social. In addition to lots of delicious icy treats, this party theme should be paired with crisp whites and playful pops of pastel to evoke nostalgic memories of ice-cream vans and summers passed. Ideal for sunny Sunday afternoon events.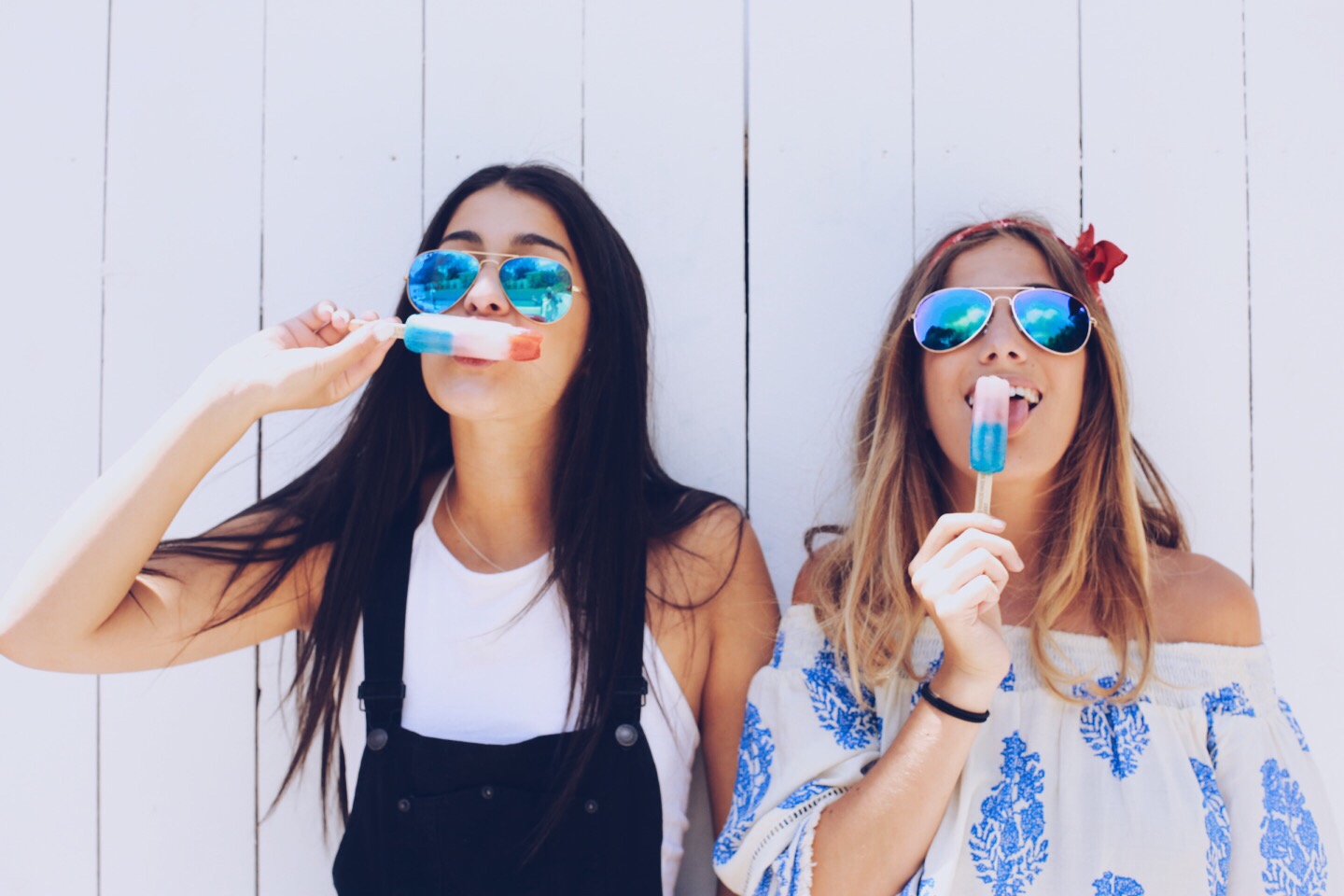 Party Theme Idea #26: Mad Hatter's Tea Party
The whimsical world of Alice in Wonderland is always a classic and allows you to really bend the rules when it comes to creative styling for a party. Serve trendy ice tea cocktails (or mocktails) in teacups and mini bottles with 'drink me' labels.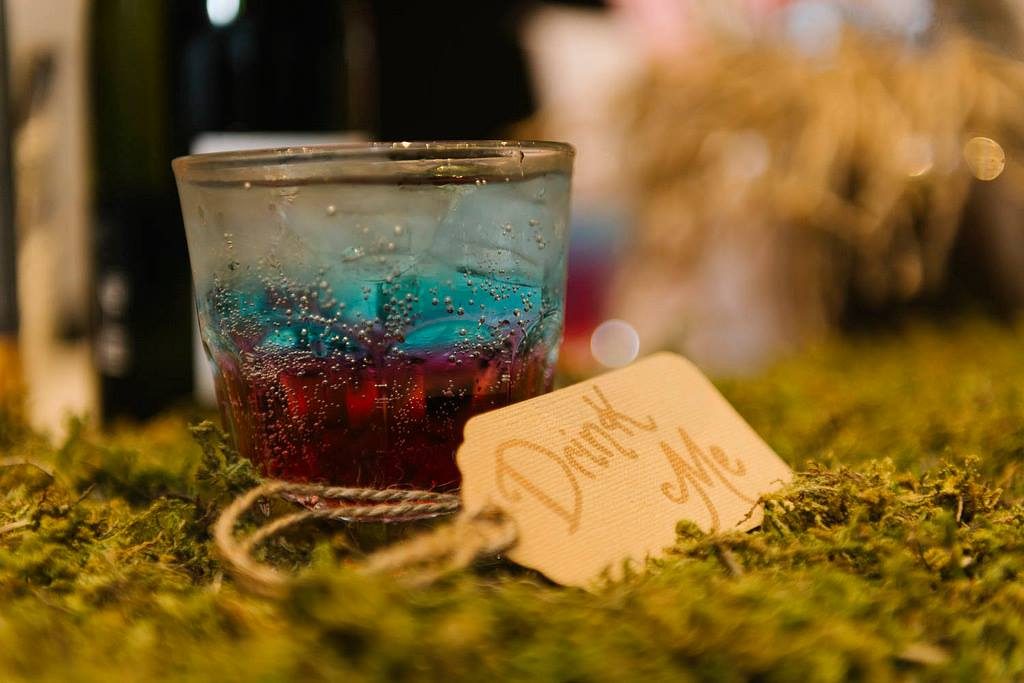 Party Theme Idea #27: Locavore Luncheon
Craft a foodie event focused exclusively on local farmers, chefs, and vendors. To theme this party, look to the local season for clues on what guests can expect such as "Summer BBQ", "Autumn Harvest", "Spring Garden Soiree", or "Winter Warmers".
Party Theme Idea #28
:

Tequila Tasting

While it's always fun to don a sombrero and drink fishbowl margaritas, there's a lot more inspiration from Mexico that can fuel a great fiesta. For a more modern take, opt for high end tequila tastings (no lemon or salt required!) or refreshing palomas, and authentic street tacos fit for a night in trendy Tulum.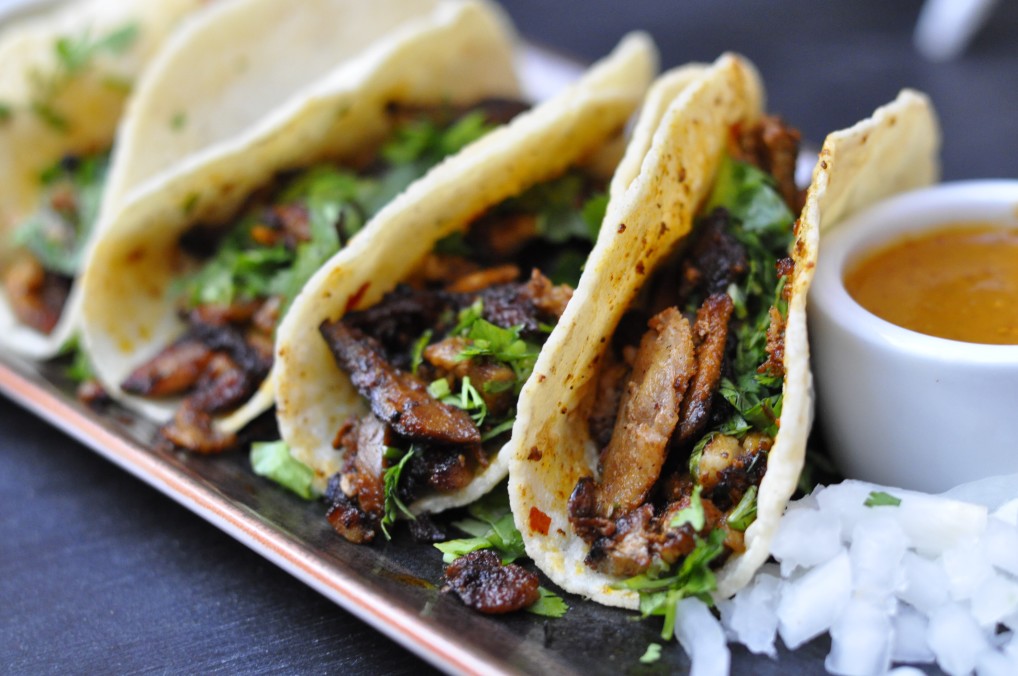 Party Theme Idea #29: Future Fete
For a party theme with a hint of mystery and magic, enlist tarot card readers, clairvoyants, or vintage-style fortune-telling machines to tell the futures of your party guests.
Party Theme Idea #30
:

Legoland

Lego is trending in Australia, with exhibitions, bars, and pop-ups booming in popularity with both adults and kids alike. To create a lego themed party, hire giant Lego from a party supplier and enlist the help of an expert Lego builder to create unique party styling.
Let's make event magic