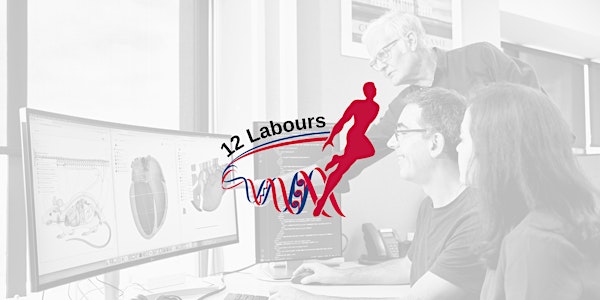 12 Labours Seminar Series (Exemplar Project 1): Pulmonary hypertension
Sales Have Ended
Registrations are closed
Thank you for supporting the Auckland Bioengineering Institute!
We aim to develop a cardio-respiratory model linked with a whole body circulation model, to simulate pre- and post-capillary PH.
About this event
Pulmonary hypertension (PH) is a debilitating and progressive disease that can occur idiopathically or secondary to other chronic disease. PH is classified into five groups based on aetiology and mechanisms. In general, it involves progressive remodelling of the pulmonary circulation and right heart, and abnormally high blood pressures. 12 Labours' Exemplar Project 1 is developing a cardio-respiratory model linked with a whole body circulation model, to simulate pre- and post-capillary PH. The vision is to provide a patient-specific model that is carefully calibrated to clinical imaging and physiological measurements to test potential diagnostic and treatment strategies, but that also reduces to a pragmatic form for real-time whole-body simulations to monitor patient physiological signals in the home. Our initial studies will establish a clinical modelling workflow to evaluate post-treatment cardio-respiratory function in patients for whom surgical treatment is an option. This will provide a proof-of-concept imaging and data to modelling platform that we will extend to other groups of PH.
Professor Merryn Tawhai
Auckland Bioengineering Institute, University of Auckland
Professor Merryn Tawhai is the Deputy Director of the Auckland Bioengineering Institute at the University of Auckland, and was previously the Director of NZ's Medical Technologies Centre of Research Excellence. She has led efforts to develop a quantitative description of lung anatomy and accompanying multi-scale models that bring together cell function, tissue mechanics, and transport and exchange processes in anatomically-detailed models of the lung. Her research links patient-specific lung structure to function for simulation of ventilation distribution, perfusion distribution, and gas exchange; as well as simulation of a range of pulmonary function tests. Professor Tawhai is a Fellow of the Royal Society of New Zealand Te Apārangi (RSNZ), the American Institute for Medical and Biological Engineering, the International Academy of Medical and Biological Engineering. She was awarded the 2016 MacDiarmid Medal by the RSNZ for the potential impact of her research on human health. Merryn is also a Director of the nanotechnology company Izon Science.
To find out more about ABI news and events, subscribe to our newsletter: www.auckland.ac.nz/supportabi