2017 - The Future of Business & Career (You Will Be Surprised)

Monday, 6 February 2017 from 6:00 pm to 8:30 pm (South Africa Standard Time South Africa Time)
Event Details
Want to get a head start on 2017 & start the year in style?
What if you could find out what's happening globally right now and how you can maximise your income, success and fun factor in 2017?
To start the year in style we are bringing you International Entrepreneur, Speaker and Best Selling Author, Mike Handcock - a Kiwi with a fresh view of the world.
In 2016 Mike worked in 18 countries. He does business reguarly in 46. He has helped over 250,000 entrepreneurs make awesome money, create a magical lifestyle and inspired people to really live their dreams and break through barriers holding them back.
He's not a Motivational Speaker, although as an ex Orphan and Rockstar his own story is inspirational.
We have asked Mike to share with you:
The lastest trends in Business from around the world
What hot and not for you in 2017
How to make money online from your lounge room or couch
What entreprenuers need to change to get where they want to be fast
Simple Tools, techniques and hacks that can really assist you to grow
In addition he will also be sharing:
How to know what you want and focus on getting it
How to lead a more fulfilling and happy life
What to do to become sought after in your industry or with your clients
To be honest - we think he's going to blow you away. Normally you would have to go to New York, London, Singapore or Sydney to see someone of this calibre and knowledge speak. Mike is one of just 27 people in the world to be awarded the Certified Speaking Professional Global - the highest accolade for a speaker. Mike is also an entrepreneur owning five companies himself.
In addition our special guest is Landi Jac. The Founder of the Consultant Code who travelled from South Africa to 21 countries in 2016 will be sharing about global trends in business and life for 2017. This is maximum value for you to get two international quality speakers and business people giving you the heads up on 2017.
So why are we doing this?
We love this part of South Africa and there is a lot of awesome people right here - so why not celebrate 2016, and really make 2017 a winner. We are in one of the fastet growing areas in South Africa so we have an opportunity to really make the most of where we are and what we have.
For just 2.5 hrs - you will elarn things that will change the way you see the world, they way you do your job and what you believe you can achieve - it's amazing.
Check out the Testimonial from Dustin Matthews (the guy behind such greats as Tony Robbins, Robert Kiyosaki and Brian Tracey. (see bottom of Page)
Take off early from work and join us. This is your only chance. 
About Mike Handcock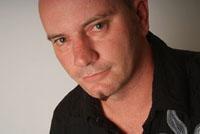 Orphaned at 15, Mike has been a rockstar, corporate senior manager, responsible for sales of R2.5B and much more. Author of 14 books including best sellers, one of the highest recognised speakers in the world, owner of five companies and on the board of two international foundations, Mike travels to over a dozen countries each year working with businesses, entreprneurs and committed individuals to improve the planet and make a difference.
What people are saying
"I met Mike Handcock at a function in Port Elizabeth where I was a fellow speaker. It was not long before Mike had the entire audience energised and accompanying him in his cool shoes on the journey he paints with words and movement. It was refreshing to find a speaker of Mike's reputation who cared about his fellow speakers and took time to help out with technology. Mike is a professional speaker who delivers and enjoys every second of his life on and off the stage."
Colleen Qvist - Johannesburg
"From the moment we met Mike Hancock we realised he had so much information and experience to offer his audience. He's funny and entertaining. He has a fountain of knowledge and information to share on a variety of topics and one can learn much for this man. Inspiring and always willing to share what he knows with you. We took an idea about a business to one of his workshops and we're on a journey now to see where it goes. Having Mike as one of our mentors gives us peace of mind when we want to ask him any advice. It's always an absolute pleasure to be surrounded by like minded and successful people such as Mike. Mike has our recommendation and vote #1 for speaker of the year. Well done Mike! Thanks eternally Steve and Ainslie."

Ainslie Kounis - Perth
"I attended an event where Mike Handcock was speaking, I found his philosophy on life astounding and inspiring. He was full of dynamic enthusiasm and energy. His charm, charisma and humility make him a very unique character. Mike goes the extra mile and is clearly an expert in his field. I highly and thoroughly recommend Mike Handcock as a great speaker."

Darren Star - London
When & Where

Stellenbosch Lodge
25 Canterbury Lane
Blaauwklippen Village, Paradyskloof
Paradyskloof, WC 7600
South Africa

Monday, 6 February 2017 from 6:00 pm to 8:30 pm (South Africa Standard Time South Africa Time)
Add to my calendar
Organiser
Rock Your Life is a composite group of companies that operates across the globe. Comprising events, training, media, publishing and soul journeys Rock Your Life produce transformational information for entrepreneurs and intrepreneurs on Business, Health, Wealth and Wisdom.
We work with many of the world's leading cutting edge experts in their fields (Global SAGE's) and deliver this information through live and virtual events, our videos, audio, radio, books and publications as well as our amazing 7 – 14 day soul journeys. We absolutely love what we do and are committed to assisting everyone 'play a bigger game' in their life.
The home of www.entrepreneurxfactor.com
info@rockyourlife.net
www.RockYourLife.net
Cancellation Policy
Due to the global nature of our events, we have a strict no-refund policy and are unable to offer any refund on payments received.  
While this is the case, we would like to offer you an upgrade or a possible transfer to one of our future global programs or events.
Another alternative is that we would assist you to transfer your attendance spots to one of your business associates or partners for any of our upcoming events. It is however your responsibility to find a new ticket owner.
 Please refer to the terms and conditions particular to SOUL JOURNEYS here:
 http://www.rockyourlife.net/#!terms/chw7