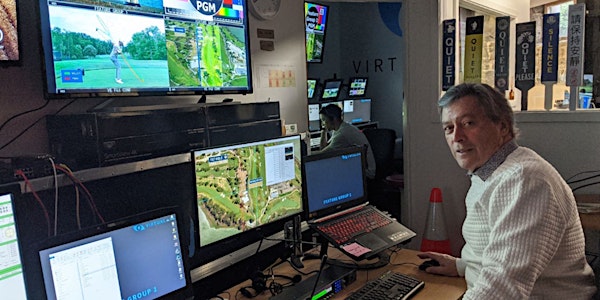 2020 Hopkins Lecture: Covid-19 - Risk or Reward? presented by Ian Taylor
Location
Ngaio Marsh Theatre
90 Ilam Road
Christchurch, Canterbury 8041
New Zealand
2020 Hopkins Lecture titled "Covid - risk or reward?" presented by Ian Taylor, founder of Animation Research Ltd.
About this event
We are delighted to announce that the 2020 Hopkins Lecture will be presented by Ian Taylor, CNZM and 2019 New Zealand Innovator of the Year.
Thirty years ago Ian founded Animation Research Ltd, now recognised as one of New Zealand's leading software computer graphics companies. Heading into 2020 all indications were that this would be the company's most successful year. They had signed contracts for all of the major golf tournaments in the world, had begun developing a software platform to be rolled out over 2,000 games of baseball a season in the US, were in discussions with a major US broadcaster to provide graphics for 20 NFL games and were about to deliver their Virtual Eye graphics for the start of the America's Cup World series in Italy. On March 13, Covid-19 brought ARL's global sports business to a spectacular halt.
Ian will enthral, entertain and inspire you as he shares the story of how his team, working under lockdown, combined technology, #8 wire and Kiwi ingenuity to resurrect their business and open doors that did not exist before the pandemic hit.
The lecture will be followed by refreshments.
The annual Hopkins Lecture encourages discussion of engineering within the profession and public understanding of engineering issues, and is hosted by the Department of Civil and Natural Resources Engineering and supported by the Canterbury Branch of Engineering New Zealand.