Description
CIGRE is for power system expertise.
Join us live for a CIGRE New Zealand Webinar series. CIGRE's unique knowledge programme comes to life through its worldwide array of face to face and online events. International human interaction facilitates free exchange of knowledge within the CIGRE community.

---
Topic:

Cable Diagnostics to support Asset Managemen

t
In this webinar André Cuppen will talk about asset management concepts and processes, various maintenance strategies and how cable condition assessment supports these strategies, based on various CIGRE brochures and publications. He will then introduce common defects associated with old age, operation and installation. Finally he discusses common and some uncommon cable condition assessment technologies and show how these are used to detect defects in cable circuits. These and other cable related topics will also be discussed at the upcoming CIGRE cable seminar in Wellington, October 2020 and CIGRE NZ.B1 Panel meetings.

---
Presenter:

André Cuppen (MSc. - Electrical and Electronics Engineering)

Asset Specialist - Cables
Unison Networks Ltd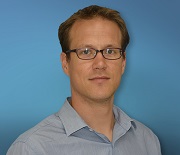 André Cuppen is the Asset Specialist - Cables at Unison Networks, Ltd., the owner of the fifth largest Electricity Distribution Network in NZ. He has over 15 years' experience in cable condition assessment and asset management across roles in Australia, The Netherlands and New Zealand. He became the CIGRE NZ.B1 cable panel Convener in 2019 and an active member of the CIGRE AP B1 – Insulated Cables panel in 2018. He received his M.Sc. and B.Sc. in Electrical and Electronics Engineering from the Technical University of Eindhoven, a European research university, specialised in engineering science & technology.
Organiser of 2020 - Webinar 1 - CIGRE NZNC WEBINAR SERIES