Description
CIGRE is for power system expertise.
Join us live for a CIGRE New Zealand Webinar series. CIGRE's unique knowledge programme comes to life through its worldwide array of face to face and online events. International human interaction facilitates free exchange of knowledge within the CIGRE community.

---
Topic: Enhancing your transformer asset safety and resilience
In this webinar, Dan Martin will cover common challenges that users of transformers are facing in the 2020s. There is the usual problem managing aging transformers through to retirement while maintaining safety. Additionally, an emerging source of disruption is the decarbonisation of electricity systems. Customers are connecting rooftop photovoltaic sources to the power system, and electric transport vehicle-to-grid power transfer will become common. Increased renewables and distribution scale batteries are also being connected.
What does this mean for transformers forming the electricity generation, transmission, distribution and large customer networks? Find out by joining this seminar, and how CIGRE NZ intends to address these issues within their new A2 power transformers and reactors panel.


---
Presenter:
Dan Martin (B.Eng and PhD Electrical and Electronic Engineering)
Innovation Project Engineer
ETEL Transformers, Auckland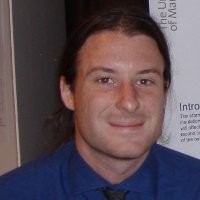 Dr Dan Martin is the innovation project engineer at ETEL transformers in Auckland, where he is responsible for managing and completing innovation projects related to transformers.
He has twenty years of engineering experience, primarily transformers which includes a PhD from the University of Manchester on vegetable oils as transformer dielectrics.
Before joining ETEL he was a lecturer and researcher at the University of Queensland, where he also conducted R&D with Australian utilities to improve transformer lifecycle management. Prior to UoQ he was the director of the Centre for Power Transformers at Monash University. Dan has published in the order of 100 technical articles, and his work on determining the residual life of transformer insulation has been referenced in the new IEC 60076/7 transformer loading guide. Two years ago, he published the Australian power transformer reliability survey, which is being used by power system utilities to justify replacement investment to the Regulator. He is also on the Australia/New Zealand Standards Committee for power transformers.