2020 - Webinar 3 - CIGRE NZNC WEBINAR SERIES

Wednesday, 3 June 2020 from 11:50 to 13:10 (NZST)
Event Details
CIGRE is for power system expertise.
Join us live for a CIGRE New Zealand Webinar series. CIGRE's unique knowledge programme comes to life through its worldwide array of face to face and online events. International human interaction facilitates free exchange of knowledge within the CIGRE community.

---
Topic: 

Transmission Protection with increased penetration of renewables and Distributed Generation
This topic covers the challenges being faced in protecting the Grid with the changes to fault levels as a result of growing distributed generation

---
Presenter:

Sheila Matthews (PGDM, BEng.)
Protection & Automation (Operational) Manager | Grid Delivery
Transpower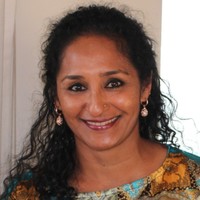 Sheila has been in the power industry since beginning her career 29 years ago. She has a BE (E&E) from Manipal Institute of Technology (India) and a PGDM (Marketing & Systems) from T A Pai Institute of Management (India). She started her career with Eskom, South Africa before moving to NZ and has been in the Protection & Automation field for the last 20 years. She has worked in both Consultancies and for utilities and is currently the Protection & Automation (Operational) Manager at Transpower. In this role, she manages the team responsible for operational issues on the Grid.
Organiser
------
Event Contact:
Leonie Bule and Abhinav Chopra
CIGRE New Zealand National Committee (CIGRE NZNC)
on
and
-----
Please note
Due to various constraints and obligations,
there will be NO RECORDINGS available as a viewing option.
We therefore recommend that you attend the live webinar.

------
Video Conferencing Software:

Please download Zoom Video Conferencing Software on your device (Apple, Windows, Android)

Registered participants will get a custom zoom meeting ID as a response to their order confirmation, as soon as they register.

----