"50th Fiji Anniversary: Fiji Beyond Politics and What the Future Holds."
About this Event
Ni Sa Bula Vinaka | Kia ora & Welcome to ONLINE ZOOM 2020!
Limited seated capacity (40seats) to Wellingtonians who will attend in person for our Series of Scholarly Seminar on Fiji in Oceania.
Physical Event - Alan McDiarmid Building, Victoria University of Wellington Te-Whanganui-a-Tara, Aotearoa New Zealand.
Others can join via ZOOM which you will get when you REGISTER.
Or watch LIVESTREAMING via Fiji Think Tank Facebook Page.
Introducing the Speakers:
1) Anaru Ngarimu Fraser ~Tangata Whenua Maori
2) Hon Sitiveni L. Rabuka MP ~Leader of Opposition Fiji Parliament
3) Prof. Jon Fraenkel ~School of Political Science & International Relations Victoria University of Wellington NZ
4) Bulou Marawa E. Tuisue ~ Indigenous Fijian Media & Voice of Young Adult Fiji Diaspora
5) Dr Joshua Cooper ~Indigenous Voice from University of Hawaii
Moderator: Adi Elisapeci Samanunu Waqanivala MRSNZ ~Oral Historian Researcher | Chair Fiji Think Tank Research & Arc of Melanesia Scholars | Graduates & Academics
Narrative
Fiji has come through some turbulent times in its 50 years since gaining Independence from Britain in 1970.If we peek behind the veils to see what Fiji was like at the times of Deed of Cession 1874 through to gaining Independence in 1970, what can we learn?
Fast-track to 2020, Fiji has reached 50 years of its Independence Anniversary. Within this period, in the last 14 years with same actors at the helm, emerged the concept of 'sunset-clause' or 'vakadromu-siga'. This concept triggers the dismantling of the core and fabric of Indigenous Fijian Intangible Cultural Heritage.Is it fair?What is the best way forward?
Footnote
Do join us via ZOOM & Livestreaming at Fiji Think Tank & Arc of Melanesia Scholars | Graduants & Academics.
Limited seats are available to join us physically at AM102 Alan McDiarmid Building, Kelburn, Victoria University of Wellington, Te-Whanganui-a-Tara Wellington,
Aotearoa New Zealand 6012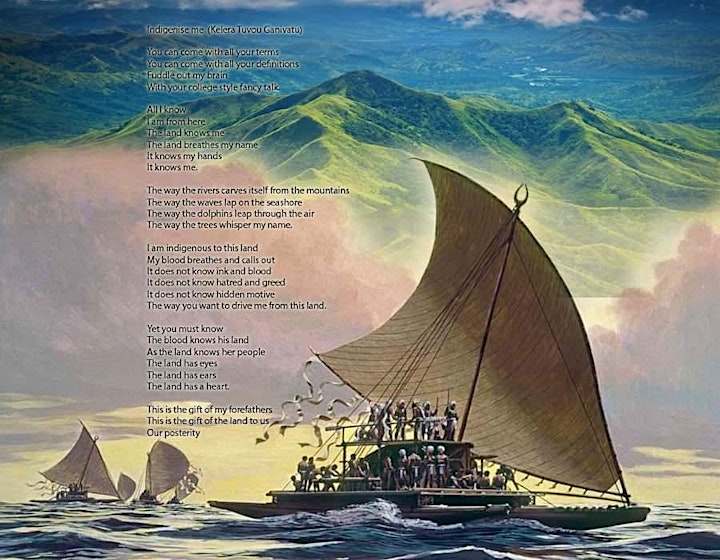 For image: Credit - Ms Kelera T. Ganivatu