Description
AFQY is coming home!
A Few Quiet Yarns is a networking event for Tech/Digital/Business people and it's focussed on enabling you to meet the person not their suit, to build a relationship over a quiet yarn. Facilitated introductions by host Ryan Ashton who will go round the room and introduce everybody to everyone to help you know who is in the room and enable you to connect with ease.
There is a no-selling rule; no one wants to be sold to after hours, but they do want to meet good people, and once you know the cut of a person's jib, you might ask for their card to arrange a follow up catch up which is great, but you can not flick your cards out or sell.
Checkout this video (albeit Auckland based video) 'Personalise business' by meeting the person, not their suit!
Event (Sponsors) Supporters: "It takes a community to support a community"
Mates (Sponsor) Supporter:
Say hello to Julian Farrelly from Fluid Recruitment, and to be honest, we've only had an online relationship to date, LinkedIn, Skype over the past year talking Dunedin, Giga Town, Highlanders and Technology, so it will be fantastic to meet in person and get AFQY OTAGO underway with cold Speight's or two, cheers mate.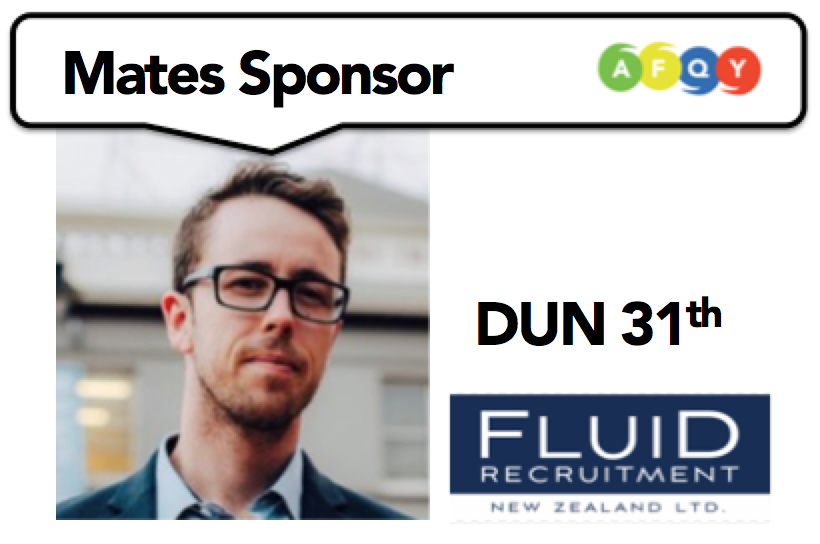 Also Mark Loveys from Datagate, who is an AFQY Digital Partner, proving the business can be done on a handshake with our announcement made 14 days before contracts were signed, "Destiny in Motion" as his famous song from Satellite Spies days goes - and music is a good place to start a yarn with.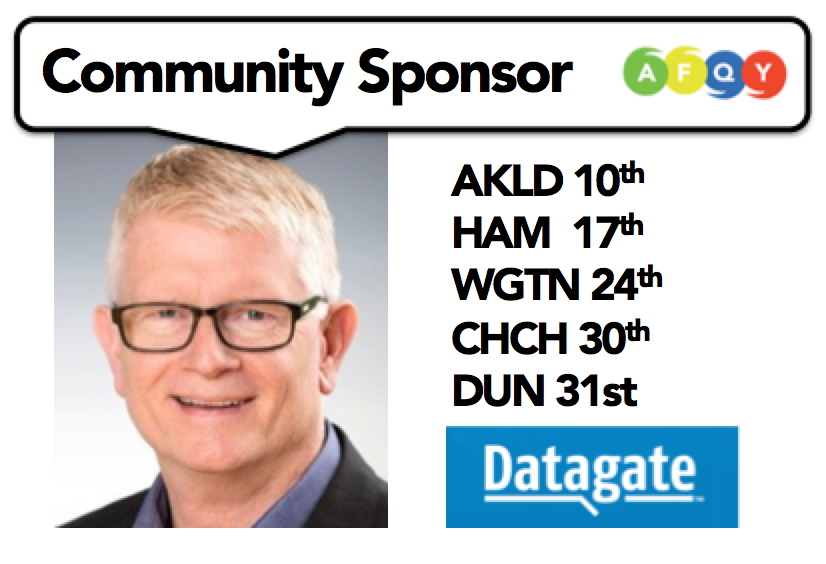 Venue(Sponsor) Supporters:
I am in the throes of finalising the right location: Central, easy to access, and will support you as an attendee providing the AFQY Venue Package
Check out what the media say:
Event Format:
5.00pm: Doors open - ensure you bring your ticket to gain entry please - Find Ryan, scan your ticket, get a drink

5.30pm: Event begins, Bar Tab is open (see tab details below under venue for food and beverages)

6.00pm: The first round of introductions for everyone in the room

6.30pm The second round of introductions

7.00pm The Third round of introductions

7.30pm The closing round of introductions, tab reverts to a cash bar.
I invite you to bring others with you and join the group here on Linked In to gain notifications of further events.
Thanks and I look forward to seeing you at "A Few Quiet Yarns".
Ryan Ashton
Cheif Yarner
Founder AFQY