A Fresh Perspective on Health - Evening Seminar (scroll down for details)

Wednesday, July 31, 2013 from 6:30 PM to 8:30 PM (BST)
Event Details
A Fresh Perspective on Health - A Revolution in Healthcare
An inspiring evening with Kim Knight, one of New Zealand's leading Natural Therapists
6.30-8.30pm Wed 31 July at Moor Park Golf Club, Herts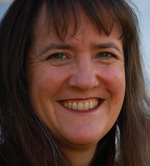 Are you looking for solutions to a long-term health problem?
Have you 'tried everything' and find yourself at the end of your tether with pain or discomfort?
Are you ready to hear something new with the potential to transform your life for the better?
A natural 'law of life' states that everything is in constant change: man's understanding of how the world works is always evolving (remember when we believed the world was flat?) although sometimes it can take us a while to catch up with new information.
This change is also true in medicine, although many people are unaware of the life-changing, cutting-edge advances in healthcare which have been made over the past 50 years which are now allowing us to manage illness in revolutionary ways. This has been Kim's speciality area of study and training for the past 25 years.
Originally spurred by her need to find solutions for the so-called 'incurable' condition of chronic fatigue syndrome and clinical depression, Kim has tested out over 150 different natural therapies and trained to professional level in several of the most cutting-edge methods available today. For the last 7 years she has been working with clients worldwide to help them recover from an array of medically incomprehensible diseases such as chronic fatigue syndrome, fibromyalgia, irritable bowel, insomnia and more.
Her understanding of the dis-ease process is profound and she has the ability to explain complex ideas in simple terms, leaving the listener with a fresh perspective on their condition, often with 'lightbulb' moments and most importantly hope for a better future.

About the Seminar
During this evening seminar Kim will demonstrate the profound connection between the mind, emotions and body, and how 'dis-ease' can lead to debilitating symptoms and chronic pain. Once the original cause is revealed, which can sometimes be quicker and easier than could be imagined, the pain or symptoms are able to dissipate, in some cases within minutes.
She will explain:
A 'roadmap to health' and the 5 hidden layers which precede most unwanted symptoms

The number one thing which is probably lurking beneath most physical pain

Why pain and symptoms are actually a positive phenomenon with a message to teach us
Time permitting Kim will demonstrate live with audience members how the origin of chronic pain or symptoms can be revealed in minutes. Come ready to be inspired!
What people say about working with Kim
"I have bounced back to my normal state of loving life and wanting to live life to the absolute maximum taking all the opportunities I can to live a different life. I am free of so many issues that had weighed me down to the point where I was unable to get out of bed"
"I have wanted to write to you for a while now and say to you that I am 100% healthy and have not even had a cold since our last session!! Isn't that amazing. People ask me if I think I actually had chronic fatigue as they don't believe that I could have actually had it and recovered completely in such a short period!! Thank you so much, please know that you have helped to change my whole life".
"Thanks again Kim for all your help, I am feeling amazing and have not had any symptoms for ages, had a normal cold recently and it actually just feels normal and healthy! Whenever I do have anything like symptoms I just deal with them straight away but know that I am healthy and happy."
Venue
The seminar will be held at the beautiful Moor Park Golf Club in Hertfordshire.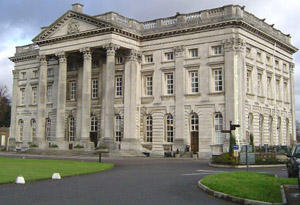 Registration
Entry is by donation (to cover basic costs) with 50% of proceeds going to the Huntingdon's Disease Charity. Register at the top of this page and you will receive a confirmation immediately by return email.
Your donation can be made online or on the door, you choose!

About Kim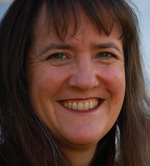 Kim was born in the UK and now lives in New Zealand. She has spent 25 years investigating the causes of illness and the solutions to health which came as a result of her own journey to recover from chronic fatigue, clinical depression, severe back problems, multiple allergies and more.
Since 1997 she has trained in several cutting-edge therapies including Mickel Therapy, Moativational Medicine™, Qigong, meditation, The Emotion Code, Energy Pyschology and more.
As a result of her own personal experience plus working successfully with many clients, Kim has a profound understanding of the disease process which goes goes much deeper than the conventional model. Plus she knows what is required to recover from sickness and safeguard future good health.
Kim specializes in working with people with chronic health conditions such as chronic fatigue, adrenal fatigue, fibromyalgia, depression, anxiety, stress, irritable bowel and much more. However the techniques she teaches people can be applied to any health condition.
She also specializes in helping people manage and master their emotional issues so that negative emotions no longer have to be feared and eventually even experienced.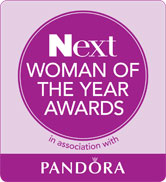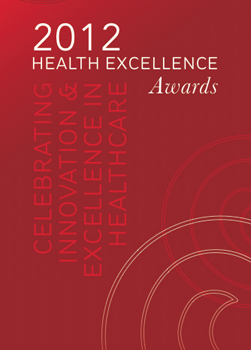 In 2011 Kim was a finalist for New Zealand Woman of the Year for 'innovation and contribution in health' and in 2012 her Chronic Fatigue and Fibromyalgia Teleseries was nominated for the prestigious Waitemata Health District Award in New Zealand.
Her passion is to share solutions to good health with people, inspiring them with new information and in many cases new hope for a better life.
KIm is currently in the UK until August and is available for private sessions in person or remotely via skype. Because the methods she employs require only talking, most of her work is carried out by phone or skype with clients worldwide.
To book an appointment please contact Kim initially by email on info "at" artofhealth.co.nz
For more information about Kim' work see www.artofhealth.co.nz (main website) www.taohealth.co.nz(Qigong website) and www.mickeltherapy.co.nz (Mickel Therapy website)
Register at the top of this page
Entry is by donation (to cover basic costs) with 50% of proceeds going to the Huntingdon's Disease Charity. Register at the top of this page and you will receive a confirmation immediately by return email. Your donation can be made online or on the door, you choose!
When & Where

Moor Park Golf Club

WD3 1QN Rickmansworth
United Kingdom


Wednesday, July 31, 2013 from 6:30 PM to 8:30 PM (BST)
Add to my calendar