Explore Aotea College's innovative learning environment, understanding the process and the occupation
About this Event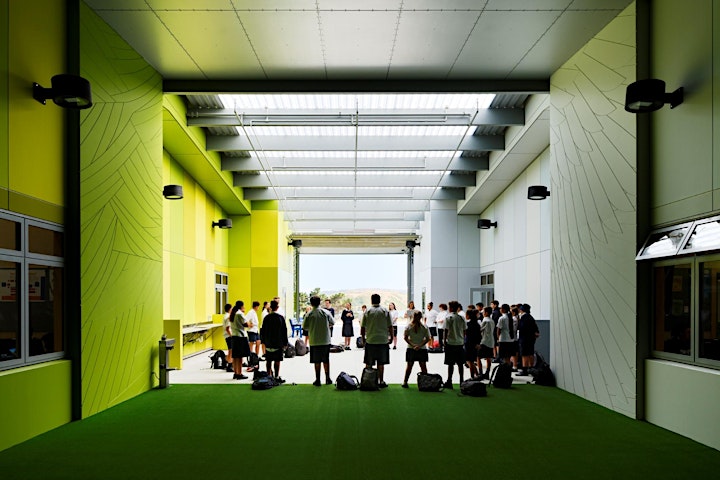 A New College - Moving from cell/horizontal years to open/vertical years in one step
Join us to hear how a learning environment approach to property development can lead schools into new pedagogies.
Speakers Kate Gainsford, Aotea College Principal and Architect Brian Elliott from Designgroup Stapleton Elliot will discuss the pedagogical and design principles behind this recently completed project which  initiated a deep change from silo, horizontal learning to an open, vertical learning model in the school.
The event starts at 4:30pm with networking and refreshments, followed at 5pm by the presentations and a tour of the new facilities.
Image by Jason Mann
Refreshments will be provided.
COST:
- All non-LENZ members - $20.
- Learning Environments New Zealand members - free.
Members please e-mail nzadmin@a4le.org.nz for the promotional code to access your ticket discount.
* If you are interested in becoming a Member and enjoying our events and excellent networking opportunities without charge please send a message to nzadmin@a4le.org.nz
Registered Architects can apply for 15 CPD points for attending this event - (75% design, 25% core professional development)
At our face-to-face events, LENZ will be following NZ Government guidelines.
Sign in and tracking will be instigated at all events, together with the availability of hand sanitising products.
LENZ ask you to not attend the event, if you are feeling unwell, reflecting the "Stay home if you're sick" best practice policy.
The event is kindly sponsored by:       FURNWARE