Description
THIS EVENT IS SOLD OUT
1 HOUR PROCESSING SEMINAR TO START THE EVENING TO BE HELD AT SOUTHBRIDGE HALL, AND THEN ON TO LAKE ELLESMERE FOR THE ASTRO SHOOT
We would ask you to please car pool out to the Lake where possible to reduce the number of vehicles on location
Cheers Rachel and Mark :)
________________________________
Come and hang out with Mark and Rachel from Queenstown to Kaikoura for an informal astrophotography evening
What will I learn on the night? Basic instruction on how to take photos of the night sky. This includes
Your camera settings including shutter speed, aperture, ISO and white balance.

Manual focusing.

Planning and composing a shot.
What equipment do I need?
A digital DSLR or a mirrorless camera - you will need to know how to change the settings in manual mode so check your camera manual if you don't.

A wide angled or zoom lens with the a minimum focal length anywhere between 10mm and 24mm.

A sturdy tripod.

A headlamp or torch - one with a red light mode is best.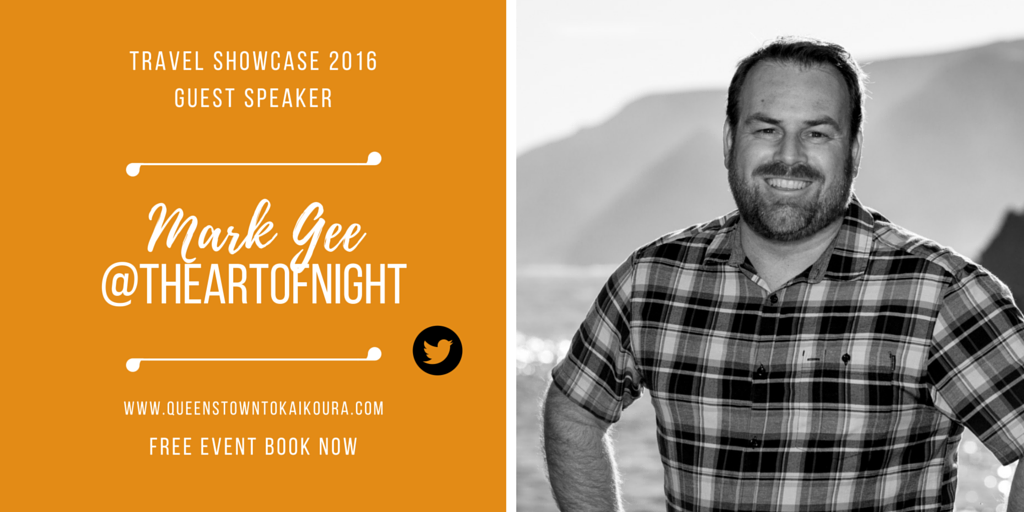 Meeting Point to be announced
Check out our other events on the Travel Showcase - 6 days on the road
#showcasenz2016 #theartofnight #markgee #astrophotography #queenstowntokaikoura #kaikouranz #kaikoura #queenstown #christchurchnz #purenz #purenewzealand #astrophotography