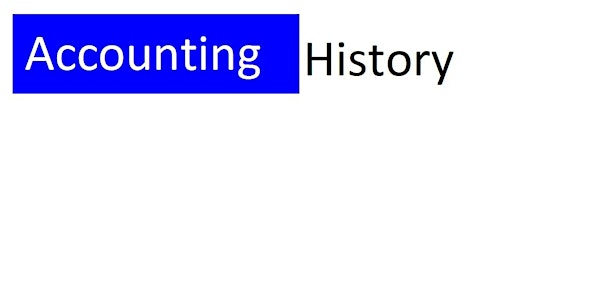 Accounting History Virtual Seminar
Accounting History Virtual Seminar
About this event
To be held online (via Zoom)
9 September 2021: 09:00-11:00 BST (AEST 18:00-20:00 and NZ DST 20:00-22:00)
Join us for an engaging virtual seminar for Accounting History supporters!
The programme includes:
Curated conversation with the winners of the Robert Gibson Award 2020 - Dominic Detzen and Sebastian Hoffmann
Curator: Stephen Walker, Professor of Accounting, University of Edinburgh
Panel: Innovation in accounting historiography - where to from here?
Panellists:
• Carolyn Cordery, Professor of Charity Accounting and Accountability, Aston University;
• Delfina Gomes, Associate Professor, University of Minho;
• Giulia Leoni, Senior Lecturer, University of Genoa;
• Karen McBride, Reader, University of Portsmouth; and
• Christopher Napier, Professor of Accounting, Royal Holloway University of London.
Research paper: Accounting for natural disasters in historical perspective - A literature review and research agenda • Massimo Sargiacomo, Professor of Accounting and Public Sector Management, University of Chieti-Pescara.
We look forward to seeing you at this engaging virtual seminar.