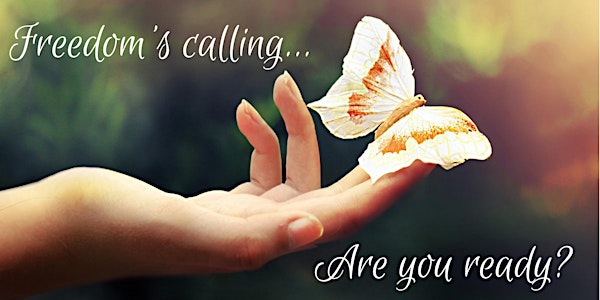 Accredited EFT Practitioner Training Level 1 & 2A in Auckland, New Zealand
Location
Home and Family Counselling
2 Seaview Avenue
Northcote
North Shore, Auckland 0627
New Zealand
Sales Have Ended
Registrations are closed
Thanks for your registration. Filtered water, morning and afternoon tea will be provided each day, and lunch is available at a number of local outlet within easy walking distance. Dress comfortably, bring your slippers if you like, and paper, pens and markers for taking notes. You will receive a full manual with course notes, and will need paper to complete some exercises. I'll look forward to meeting you soon, Liz
Description
Preparing for Excellence with EFT

This new quick start program incorporates a 1 day Level 1 workshop with a 4 day Level 2 practitioner workshop and is designed to give you both the theoretical understanding of EFT and the practical hands on skill to be effective in working with others.I'm deeply commited to assisting students to becoming highly effective practitioners so both they and their clients reach the successful outcomes they desire.
Students may attend the full five day program (December 1-5) if they are new to EFT training, or the four day Level 2 program (2-5 December) if they have already completed a Level 1 workshop in the previous 12 months. Students are required to review the Level 1 workshop if it ihas been longer than 12 months, and can do so at a discounted rate (see ticket options).

During the workshop you'll enjoy

small groups so you get lots of supervision during practice sessions


thorough and detailed training manuals


clear and precise instructions


skilled demonstrations of different advanced techniques and strategies


interesting and varied exercises to deepen your understanding


lots of supervised practice time

a warm and supportive environment for learning


opportunities to hear, see, do & teach EFT strategies for thorough learning


no fault learning – it's all information on the way to improvement


a positive social experience creating lasting professional relationships


While following the AAMET international accreditation curriculum closely, you will also focus on developing the mindsets to provide EFT in a way that honours all aspect of your client. During class discussion we will draw on the collective wisdom and experience of the members from a variety of backgrounds, expanding your awareness of what's possible with EFT and developing new perspectives.

Included in your workshop fee are

all training materials

5 days of workshop instruction

Your personal insights and AHA moments

morning & afternoon teas

certificate of attendance

This is more than just another workshop...

Over the course of these 5 days you will have the opportuity to delve deeply into some of the blocks you are experiencing in your own life, gain insight into why you have had these blocks and map out your own path to success. You'll have your own AHA moments and shifts, and support others through theirs. That's why I teach this workshop over four days instead of the standard two - because it's critical you have the theoretical understanding of EFT, time to practice the skills you'll use with clients and understand from personal experience the transformational power of EFT.
You see even though EFT isessentially a simple technique that anyone can learn, there are many refinements and nuances when it comes to resolving problems. You'll learn strategies to deeply explore issues so you get to the root causes for long term resolution. Failure to understand these strategies is one of the main reasons why many people try EFT on themselves and then give up when "it doesn't work" for them.
So we'll take the time to work through some of those strategies, drawing on my extensive experience of over 18 years working with EFT in real examples and live demonstrations. You will have the opportunity to apply the techniques and strategies and practice them because that's where the real learning happens. You'll also receive my support and feedback to help you learn and to build your confidence, as well as be able to work with more advanced students joining us for a refresher course.
International Students Welcome
New Zealand is a perfect holiday destination, so why not combine a trip with your studies? Whether it's a hop across the ditch from Oz, or from further afield, December in NZ is warm and delightful. With the currency exchange in your favour, it's a no brainer and of course your expenses may be tax deductable from your business (please consult your local tax laws for details). There are comfortable accomodations nearby and the venue is on a main transport route. Feel free to get in touch with any questions - contact details are in the FAQ section below.
Do you want International Accreditation in EFT?
Some students are keen to take their training further and work towards international accreditation with AAMET, the largest EFT association in the world. As an accredited Master Trainer I can guide you through the process of meeting the certification requirements so you will be eligible (additional costs apply).
In my experience, those students who undertake the certification process are the ones who go on to enjoy the most success with EFT for themselves and with clients. Even if you chose not to join AAMET (perhaps you already hold membership in another professional organization?) undertaking this process will ensure you make the most of your investment in your training, and gain the most from it.
FAQs
Are there ID requirements or an age limit to enter the event?
Participants must be over 18 years of age.
What are my transport/parking options getting to the event?
The venue is 10 minutes drive from downtown Auckland and on a main bus route. Street parking only is available - contact me ahead of time if disability access is required.
There are several food outlets within easy walking distance where lunch can be purchased, and morning and afternoon teas will be provided.
Where can I contact the organiser with any questions?
You can contact the trainer Liz Hart 0211470543 or email learnEFTnz@gmail.com with any enquiries.
Past students are saying...
"Liz provides the information in a thorough and easy to understand way with plenty of opportunity and patience for questioning reviewing. By the end of the training I felt I had a good solid grounding in the techniques and good guidelines around safe and appropriate practice of EFT. "
Jan Natusch, EFT Level 2 Auckland 2013
"Liz is a very skilled and experienced EFT coach and practitioner. As one of Liz's students, I feel privileged to have had the opportunity to learn from someone that has the depth of knowledge she has to offer."
Helena, Te Aika, Founder & Principal Therapist at Mauri Ora Wellness.
"I found Liz not only to be an excellent trainer, working thoroughly and precisely through the curriculum topics - but also clearly demonstrated her masterful skills during practical class EFT sessions. To anyone considering Level 2 training, I highly recommend Liz's four day training as it stands out as a shining example of what professional EFT training standards should look like."
Jan Jackson, Nelson
This training is held at premises for public hire and is not associated with the Home and Family organization in any way.