Achieving Wellness & Vitality: Practical Solutions for Busy Parents
About this Event
Do you find it a struggle to balance your own health and self-care, with the demands of parenting, and your career?
Do you feel that you never seem to have enough energy, no matter what you do?
Would you like to feel good about your body and your overall health, but just not sure how?
If you answered yes to any of those questions, then this complementary seminar is for you!
Many people today are juggling the demands of their career, their kids, their relationships, and the day-to-day of running a household. And for many it can feel like a constant treadmill. Like you're spinning your wheels, constantly feeling drained, and not feeling that you're moving ahead.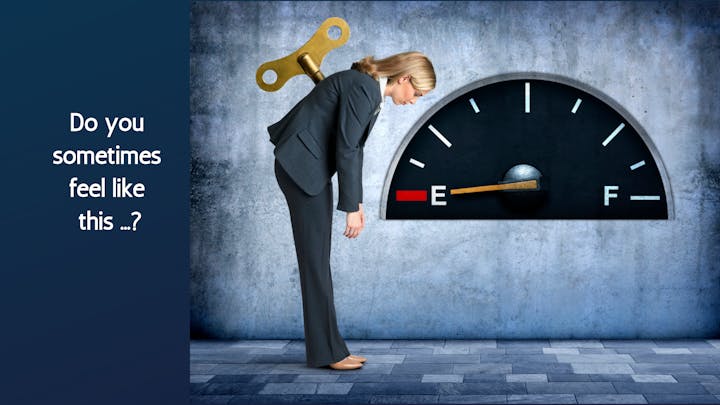 Life does not have to be like this!
Let's face it, there is a huge amount of information available on how to live a healthy lifestyle, how to get more sleep, how to have more energy, what to eat and not to eat, and so on. Just figuring out what's right for you, and finding the time and the mental "bandwidth" to actually do it, can feel like an insurmountable challenge.
And for the person who has already tried a number of different approaches, it can feel almost hopeless.
If you are looking for a practical, achievable roadmap to a healthy and energised life, join us on July 7th, and let's make a fresh start!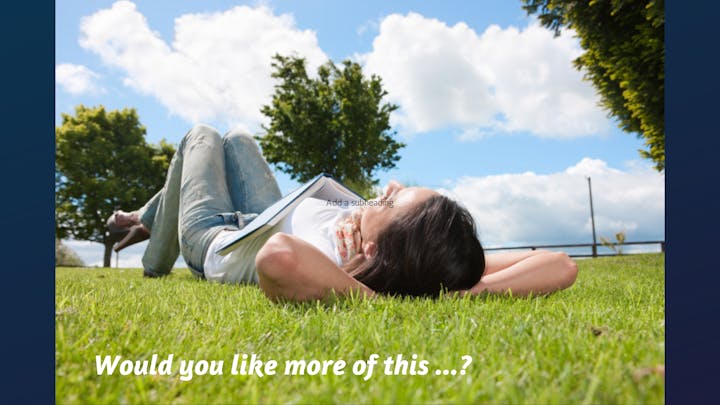 This complementary seminar is all about giving you insights and practical approaches that you can incorporate into your lifestyle, to help you sustainably lift your health, your wellbeing, and your energy. While still achieving your professional and personal aspirations.
We will cover:
why it can be so challenging to change, and to make change "stick"
the role of habits - how habits can keep us stuck, and how to use habit formation to "automate" the healthy lifestyle you desire
common barriers to implementing lifestyle change, and strategies for handling them
how your body, your chemistry, and your mind work together to deliver wellbeing (or not)
how to build an achievable roadmap to wellness that is right for you.

This seminar is COMPLEMENTARY. However REGISTRATION IS ESSENTIAL to ensure your place.
We would like to help you build a roadmap for more health, wellness, and vitality in your life. Join us on Sunday, 7 July, at 2pm.
We're looking forward to seeing you you there!
Louise Blair, Back to Living Chiropractic and Anna McKinlay, AnnaMcKinlayCoaching.com
Louise Blair and Anna McKinlay have well over three decades experience, helping people like to you to sustainably increase their energy, health, and wellness. We are all about helping others to achieve good function and wellness in all areas, in particular physical health, energy, and overall resilience.