A day for people with disabilities to give adaptive mountain biking a go!
About this event
UPDATE NOTE 27 JULY - We have had such a great response to this event that we are fully booked. We have created a wait list, if you have missed out please email kim@adaptmtb.nz with the subject: Waitlist Rotorua aMTB event, please note in your email what time you'd prefer to attend and your physical impairment, if we think we can fit you in or we have anyone cancel their booking, we'll be in touch asap.
Come and have a go, meet other keen adaptive riders, and check out a range of adaptive bikes and trikes! Our goal at #AdaptMTB is to get you out riding again or riding for the first time. We will have experienced helpers and riders to help you throughout the day and support you to get out and give it a go.
Some of the bikes and trikes we will have at this event are; Giant e-bikes, Sports - on JeeTrike, Explorer III Off-Road trike, Wolturnus Fatbike and many more
PARTICIPANT TICKETS: If you are keen to participate and try the adaptive mountain biking equipment we will have at this event please book one of the one hour session tickets. By having scheduled sessions we can be sure to have the right equipment and enough helpers so you can get the most out of your time.
WHANAU & FRIENDS TICKETS: If you have whānau and friends coming along to support you please book them a "general admission" ticket too, this is so we know how many people to expect on the day. Please note while this event is a great chance for your whānau and friends to learn about adaptive bikes, e-bikes and trikes - we do ask that they don't ride them. This is because we have a very busy schedule, and several bikes are electric assist so the batteries need to last the whole day to ensure that all adaptive participants can have a chance to try.
LOCATION, CONDITIONS & WEATHER: After the bad weather that postponed our previous May event we have tried to weather proof this event as much as possible. The main meet up area at The Sails venue is undercover so we will have some protection from bad weather, this will give you a chance to meet your helpers and get set up on the equipment you want to try and test your skills on a few man made terrain features without getting cold or wet. If your feeling comfortable and if your keen you can then head out with your helpers for a loop around a grade 1 trail, this would be through the forest so please dress for outdoor conditions. We will have a changing area set up for after your ride so you can change out of any wet or muddy clothes, should you need too. There will be hot food provided from the rad team at Rapid Relief and/or you can grab a hot drink at the iSites cafe just near our location.
POSTPONEMENT OR CANCELLATION: We are hoping that there won't be any reason to postpone this time but if there was another major weather event to hit the country we may still need to reconsider this for the safety of our participants and volunteers, or the potential damage of equipment on loan to us. Again we would give as much notice as possible if the event was to be postponed.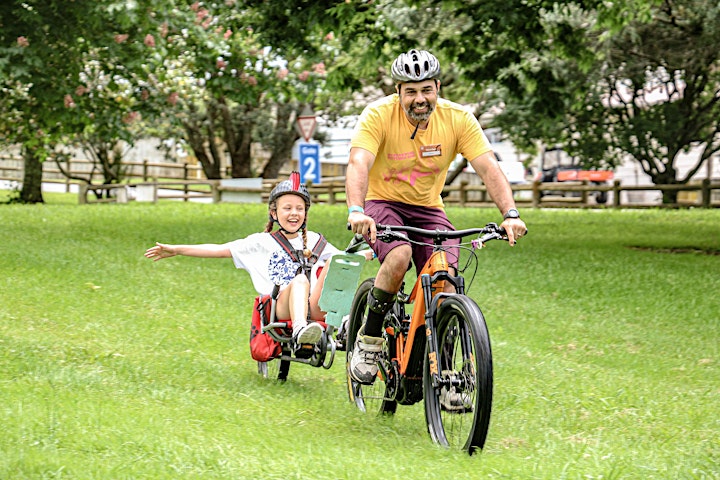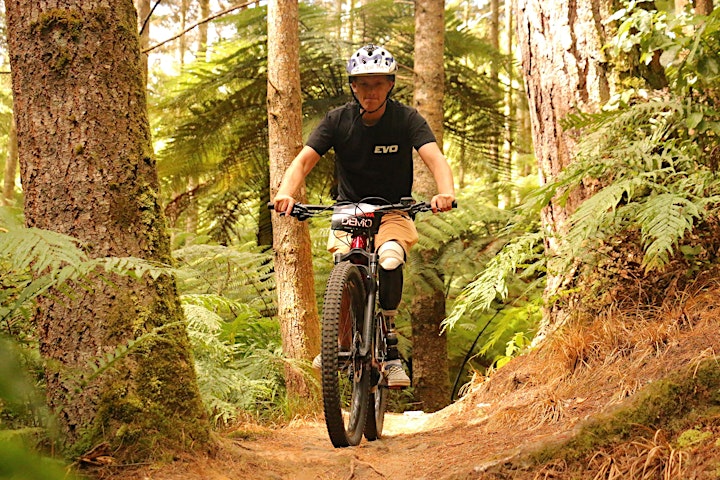 Organiser of Adaptive Mountain Biking Give-it-a-go-day
#AdaptMTB is a charity organisation set up to promote and implement opportunities for those with a disability to be able to participate in mountain biking. For many with disabilities, mountain biking is either something they have never tried or something they have had to give up. We want to change this! With the advancements in e-bikes, trikes and hand-cycles, riding "off road" has become more achievable to the masses, rather than a lucky few. It's our goal to organise opportunities for disabled people to give it a go and work with various foundations that support people with disabilities to make it happen.