Description
Did you know that Irish students pay over €3000 per year to study in public universities, the highest in the EU except for the UK?
Despite the high fees, Irish students have little control over the courses they study. Even if you have achieved the required number of CAO points, point manipulation by colleges and obscure course offerings lead to a less than ideal university experience, with 1 in 6 Irish students to dropping out of university during their first year of study.
Deciding to go to a public university may seem like a no brainer, but should tuition costs be the primary decision maker when choosing a career path?
Questions that will be covered include:
How does the public university system work in Ireland and what does that mean to you as a student?

Should "free" tuition be the main driver for choosing a course or an university?

What are the benefits of pursuing a degree aligned to your career aspirations?

How much more can you earn by having a degree from a world renowned institution?

Is getting into Oxford or Cambridge really that difficult? What about Harvard?

How can financial aid and scholarships make American universities an affordable alternative?
Seats are limited so reserve yours now!
Profiles of featured speakers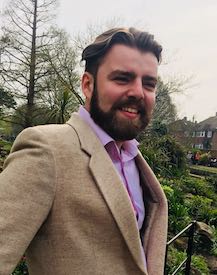 Matthew Roberts | University of St. Andrews and University of Hull
Matthew is a full-time MPhil student at the University of St. Andrews, researching the nature of consciousness and other topics within the philosophy of cognitive science. A recipient of awards for his writing, Matthew intends to go on to study at PhD level and eventually enter academia. He is currently working on a book aimed at naturalising the faculty of creativity. Matthew is an academic advisor with Crimson, assisting students and parents on the best route forward for maximising opportunities at University level. An expert on the admissions process, he help mentor students to get into their dream university.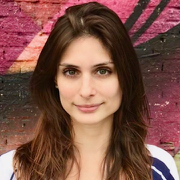 Carina Cunha | Columbia University and University of Edinburgh
Carina is originally from Rio de Janeiro, Brazil, but since high school she has been dashing around the globe where her studies and work experiences have taken her from San Francisco to Shanghai. After completing a double major in Economics and Political Science from Columbia University in 2011, a year earlier than expected, Carina began her professional career as an Investment Banker at Credit Suisse in New York City. Following her stint in Finance, Carina joined Accenture working as a Management Consultant for executives of Fortune 500 companies across the United States. Most recently, Carina finished a postgraduate degree in Differential Psychology at the University of Edinburgh and was working as an European Strategist for J.P. Morgan Wealth Management. Now at Crimson Education, Carina leads the operations for Scotland and Ireland where she helps students unlock their full potential and have access to the same opportunities that her education has given her.