AI in the Medical Sector - New Zealand & German Opportunities
Description
We are thrilled to be part of this year's Techweek with the following focus:

German AI- "Engineering" on Smart Parkinson's Monitoring and Brain Games.

Under the shared motto of "innovation that's good for the world" we dedicate our Techweek event to the innovations in the medical sector. AI expert speakers will link their ideas, strategies and innovations to the medical needs of both New Zealand and Germany and outline opportunities for companies in both countries.

Our confirmed Speakers:
- Nicholas Nicoloudis, Machine Learning Principle, SAP
Dr. Nicholas Nicoloudis is a Machine Learning Principle and a passionate technologist. Nicholas's focus at SAP is to assist customers innovate using the latest in technologies through adopting a design led process.

- Heiko Stumpf, Director Australia & New Zealand at Germany Trade & Invest
Heiko Stumpf has been working for GTAI in Sydney since 2018. One of his key areas is attracting investors for the German market and reporting on business opportunities in Australia and NZ for German companies.

Event Host: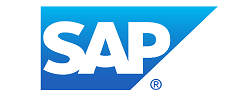 Cancellation Policy
Cancellations must be received 7 clear working days prior to the event. Substitutions are permitted if you can no longer attend.
Media Policy
Events organised by the GNZCC may be photographed or filmed for use in the GNZCC newsletters, website and other publications for promoting the work of the GNZCC. The database of the attendees may be shared with the principal sponsor. If you do not wish your picture taken, or your details to be shared, please let us know.
Privacy Policy
The provision of your data takes place via a web application on the internet. Therefore the confidentiality, the integrity (inviolability), the authenticity and the availability of personal data cannot be guaranteed.