Albany Street Jazz Loft presents: the Frank Talbot Quartet (WLG)
Bringing Ōtepoti the next wave of contemporary jazz in Aotearoa
About this event
** Please note the different timings below - concert is 7pm - 9.30pm**
Exciting original jazz music from one of New Zealand's finest saxophonists, Frank Talbot presents a range of emotional, ambitious and lively new music featuring some of Wellington's most in demand players. Talbot's hot off the press original compositions are based on stories and experiences in which he expands on his harmonic and rhythmic palette.
Talbot brings a range of influence in his compositions. As a big fan of varying genres including jazz, classical, heavy metal, funk and having performed and recorded with indie artists, prog bands, modern metal projects and pop/funk outfits, he has a versatile range while remaining steeped in the jazz tradition.
Originally hailing from Devonport, Talbot moved to Wellington in 2016 on a scholarship to study at the New Zealand School of Music where he gained his degree. Since moving, he's quickly made a name for himself, as a Concerto Competition finalist, twice winner of the annual combo competition and section leader in the big band. This led to opportunities outside the university, joining the Rodger Fox Big Band, including touring and recording in New Orleans and New York, the Royal New Zealand Air Force, the Julie Lamb Outfit and twice being selected to tour and record in Eastern Europe with the JM Jazz World Orchestra.
"New Zealand produces many good tenor players, and judging by Talbot's confident performance, he will go from strength to strength" – John Fenton, JazzLocal32
Frank Talbot - Saxophone
Ayrton Foote – Piano
Phoebe Johnson – Double Bass
Jeremy Richardson – Drums
Due to current level 2 restrictions we will be holding the Jazz Loft concert in the Playhouse auditorium where seating can be socially distanced in accordance with guidelines. We believe it will still give you a special intimate and informal concert experience in this quirky venue.
This changes our timings and how we run the event as follows:
Please scan or sign in on arrival and wear a mask until you have been to the bar and are seated with your refreshments. Hand sanitiser will be available.
LIMITED PRE-SHOW PASS 6PM - 7PM (upstairs Jazz Loft space)
Purchase your pre-show pass (includes your first drink) and hang out in the intimate upstairs Jazz Loft space with your 'bubble' for drinks, a bite to eat (see menu below) and to listen to the best contemporary jazz playlist in town! These are separate "tickets" and are free. You are securing a seat for the cost of your first drink (see tickets).
CONCERT TICKET doors open to the auditorium at 6.30PM, music starts at 7PM until 9.30PM approx.
Purchase your ticket to the concert. Drinks can be purchased from the box office on arrival and taken into the auditorium.
INTERVAL: There will be an interval of approximately 20-30 minutes where you can purchase refreshments from either the upstairs bar or box office bar in keeping with social distancing.
CASH BAR (eftpos available)
FOOD MENU: "homemade" mug of soup (vegan/gf); yummy toasted sandwiches (vogels, feta, pesto, gherkin, red onion - gf bread option); Nacho (vegetarian/gf) - $5-6
Drinks purchased from our bar only are allowed to be taken into the auditorium for your enjoyment. Food is available from the upstairs bar.
Please note: under no circumstances can alcohol be taken off the premises. The Playhouse is situated in the DCC LIQUOR BAN area. If you are found consuming liquor outside you may receive a fine of up to $20,000 and so will we as holders of the license and organisers.
Accessibility to the upstairs space and auditorium is via stairs.
There is wheel chair access on request via jazzdunedin5@gmail.com
ABOUT THE REST OF THE ENSEMBLE:
AYRTON FOOTE is a Wellington based pianist . Since graduating from the New Zealand School of Music in 2012 with a major in Jazz Performance, Ayrton has been an active member of the Wellington music scene. He has played with the likes of NZs own Rodger Fox to Latin Grammy Award winning artist Mireya Ramos, as well as countless other local projects across multiple styles and genres.
PHOEBE JOHNSON has quickly become a regularly called up on electric and upright bass player since graduating Te Whanganui-a-Tara's jazz school with honours in 2019. Playing with such groups as Violet Hirst & the Kind Hearted, Ol' King Cole, The Wellington Shake-em-on-Downer's, the Royal New Zealand Air Force band, and her own project Revulva, Phoebe has begun her career as a musician with fingers in several pies.
JEREMY RICHARDSON emerged from Hutt Valley High School where he was already an established gigging drummer/musician. He then went on to study at the New Zealand School of Music, under the well respected drums/percussion tutor Lance Philip. During his studies he widened his musical knowledge massively, and was playing with some of the top jazz musicians in Wellington. He was a part of the NZSM Big Band One under the leadership of the great Rodger Fox in 2016. Since graduating from his undergraduate studies at the NZSM at Victoria University in 2018, he has been a respected, and busy working musician in the Wellington music scene. Playing with musicians such as Leonardo Coghini, Tyaan Singh, Ollie Boman and Alexander 'Honey' Boulton. He has also been a part of the RNZAF band since 2013 (18 years old), and plays with the David Feehan band, and the Rodger Fox Ska Orchestra. He is currently completing his Bachelor of Music with Honours in Jazz Performance at NZSM this year, and is looking forward to what the future brings musically for himself.
ABOUT THE PROJECT: The Albany Street Jazz Loft is a new initiative of JAZZ DUNEDIN: EVENTS & EXPERIENCES bringing exciting cutting edge contemporary jazz to Dunedin's intimate and quirkiest lil' jazz spot where things get cooking.
Supporting jazz in Aotearoa and bringing intriguing events and experiences to Dunedin to open up musical possibilities, develop artistic growth and audience appreciation, and enliven and enrich the quotidian, JAZZ Dunedin: Events & Experiences is the not for profit entity of the Dunedin Jazz, Cabaret & Performing Arts Trust. Copyright 2015 -2021.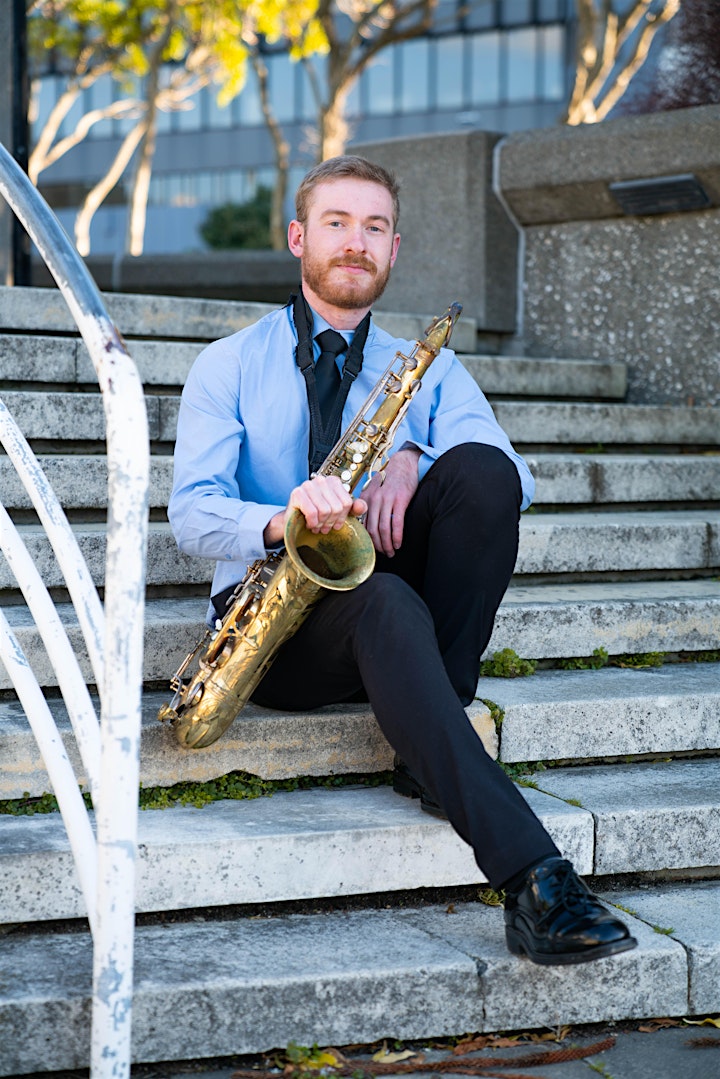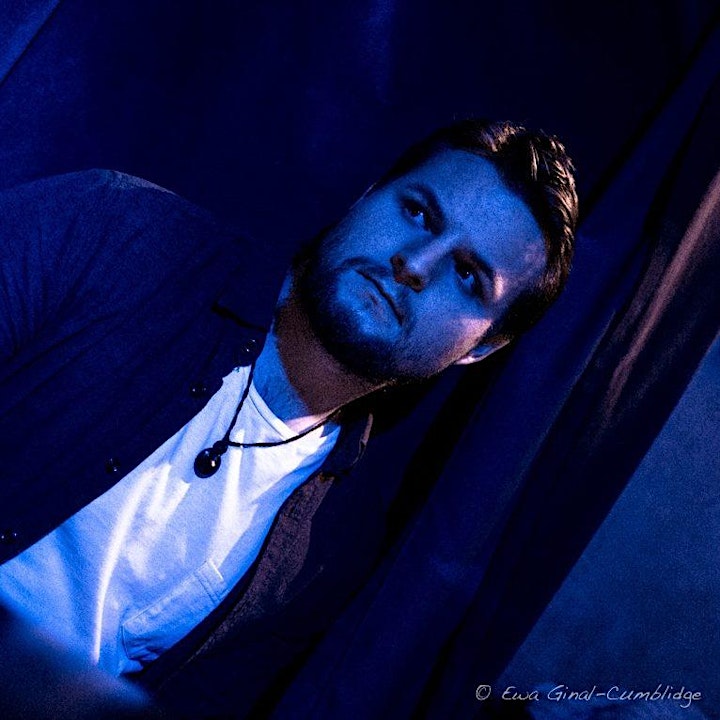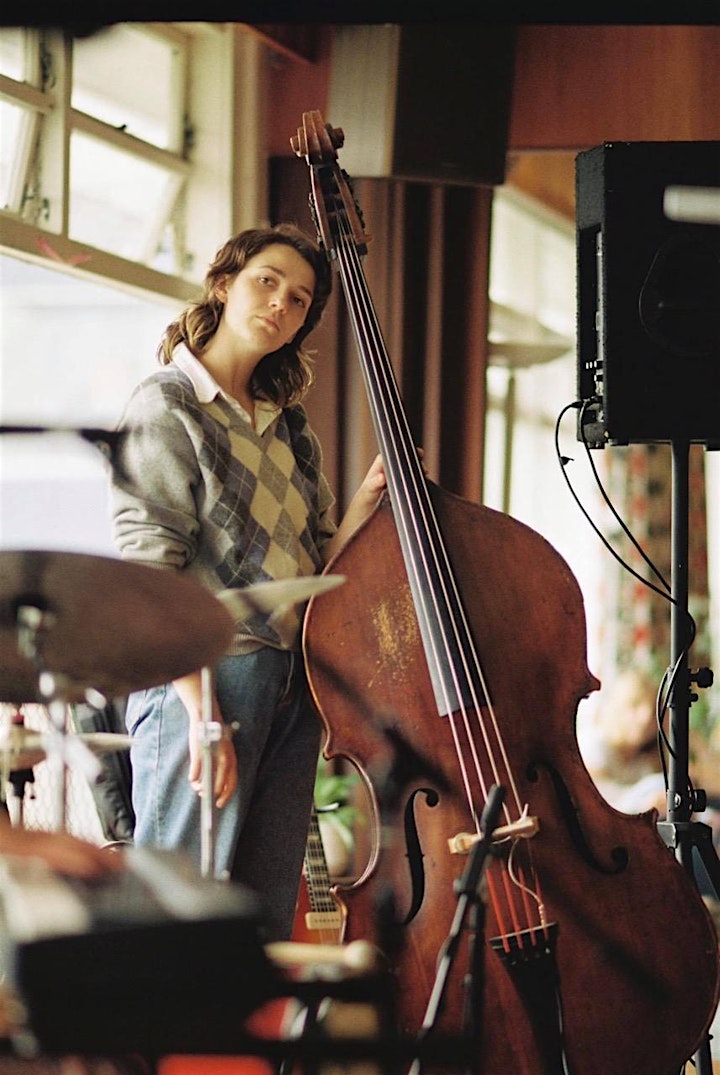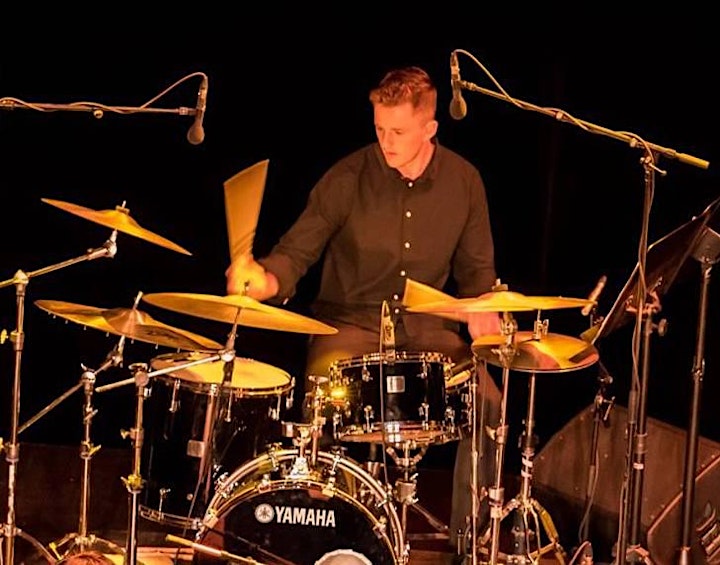 Organiser of Albany Street Jazz Loft presents: the Frank Talbot Quartet (WLG)