About this Event
NEW ZEALAND'S NUMBER ONE MINDFULNESS COURSE DELIVERED LIVE AND ONLINE
4 WEEK BEGINNERS MINDFULNESS COURSE - MAX 20 PEOPLE
Course includes 4 classes with an experienced mindfulness trainer, 4 week subscription to the full version of the CALM app, downloadable guided mindfulness meditations and a 45-page guidebook.
This course is an alive, personalised, responsive, real-time engagement with the facilitator, the participants and the practice.
"Practicing mindfulness and meditation in a group is very powerful. The shared intention of the group makes learning and practicing easier. " – Mindfulness and Meditation teacher, Annie Harvey.
HOW THE COURSE IS DELIVERED
The course is delivered via Zoom (free to use). Full instructions are given upon registration.
WHAT YOU'LL NEED
A smartphone, tablet, laptop or desktop computer
A high-speed broadband connection
A webcam (if using a desktop or laptop)
THE BENEFITS OF MINDFULNESS AND MEDITATION
Reduced stress and anxiety
Improved sleeping patterns
Increased relaxation
Improved immune system
Clearer thinking
Better decision making
Better mental and physical health (lower blood pressure and other benefits of relaxation)
Greater self-awareness and emotional intelligence
Deeper levels of self-acceptance and self-love
"For all of us, our minds often tend to get caught up thinking about the past or worrying about the future. Mindfulness helps you to keep your thoughts in the present moment. As you practice, you tend to get better at calming the mind and keeping things in perspective." - Dr Grant Blashki is a practising GP and Beyond Blue's lead Clinical Advisor
WHAT'S INCLUDED IN THIS COURSE?
4 x 1 hour live online interactive classes: Experience learning mindfulness in a group with a highly experienced facilitator
On-going access to a private Facebook practice group: Get access to a private Facebook Group for course participants and graduates so you can continue to support one another and practice.
A free 4 week subscription to the premium version of the top selling CALM mindfulness and meditation app: All participants on courses receive a free 4 week gift subscription to the full version of the award-winning Calm Mindfulness and Meditation App.
No-risk money back guarantee If you attend all the classes (complete the course) and don't feel you have received any benefit, you are entitled to a full 100% money-back refund. You still get to keep all the course materials, downloadable guided meditations, workbook and app.
Exclusive 45 page guidebook Our exclusive 45-page Mindfulness Works guidebook will be emailed to you as a PDF. This includes weekly assignments, lots of articles and a reading list.
Downloadble guided mindfulness meditations to keep for life. You receive access to a range of free downloadable guided mindfulness meditations created by Mindfulness Works Australia facilitators which you can keep and use for life
"I feel calmer. I am able to use techniques when my triggers go off. Using the meditation at night has allowed me to get a better nights sleep" – Sue Mathew
"Am so glad I did the course and would recommend it to everyone. " – Rosie Smith
"Since doing this course, I have been sleeping much better, I feel much more in control of my emotions, I have enjoyed 'noticing' my own state, but also it has transferred to everything around. This means I am re-enjoying many things that I had been taking for granted." — Sandy Good
"Huge reduction in anxiety, calmness of mind and body and empowerment over my symptoms."– Jo Kirwan
ALL CLASSES LIVE , INTERACTIVE AND RECORDED
All the courses are delivered live by a highly experienced mindfulness facilitator who is also experienced at conducting courses online. Because it is live there are opportunities for small group discussion and question and answers
All classes are recorded and available for 24 hours after the class, so you can access them if you miss a class or want to revisit them.
LIMITED TO 20 PEOPLE
Each course is limited to 20 people to ensure that there can be personal attention for you as well as opportunities for questions and observations.
WHY CHOOSE THIS MINDFULNESS COURSE?
FULL 4-WEEK COURSE : Give yourself the full experience of a 4-week course rather than just an introductory workshop or a shorter course. Mindfulness takes time to develop as a habit and a full 4-week course allows you to practise between classes; giving you a greater opportunity to experience the benefits of mindfulness for yourself in a real way.
NO RELIGION. NO DOGMA. NO FUNNY POSITIONS: This course is practical and fun with no religious elements at all. We sit in chairs, the language used is clear and modern.
EXPERIENCED AND WELL-SUPPORTED TEACHERS:Receive guidance from experienced mindfulness teachers who have received our Mindfulness Works teacher training and partake in ongoing professional development.
COURSE TOPICS:
Week 1: What is Mindfulness and What are the Benefits?
Week 2: Mindfulness and The Thinking Mind
Week 3: Mindfulness and Emotions
Week 4: Mindfulness and Self-Acceptance
WHO IS THIS COURSE SUITABLE FOR?
This course is suitable for absolute beginners who have no or very little mindfulness and meditation experience. This course is not suitable for children and is best for people aged 18+.
YOUR COURSE FACILITATOR IS GLENDA IRWIN WITH TECHNICAL ASSISTANCE FROM CAM IRWIN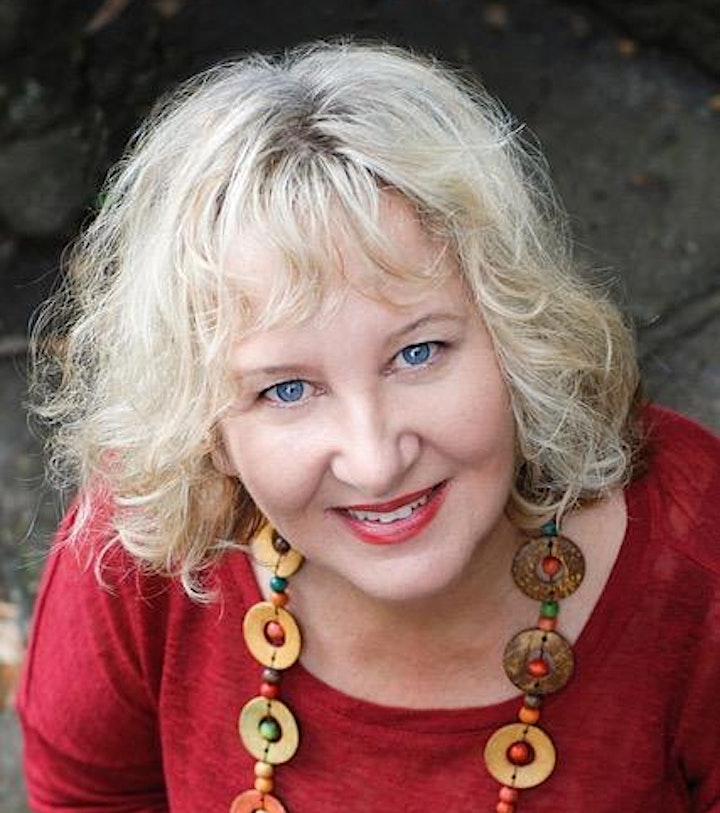 Glenda is a lead facilitator for Mindfulness Works and trains other facilitators in the Mindfulness Works Introduction to Mindfulness and Meditation course. She has authored numerous mindfulness courses and is the author of the official follow-on courses: Mindfulness 2.0 and Mindfulness and Relationships. She is also part of the Mindfulness Works for Organisations (MWFO) team of experts who deliver mindfulness as a professional competency within organisations.
Glenda came to teach secular mindfulness practices through her own parenting experiences and her commitment to a philosophy of mindful awareness. She studied with the USA teacher Amy Saltzman in 2010 and has continually pursued professional development throughout her teaching career. Trained in ACT (Acceptance and Commitment Therapy) and CFT (Compassion-Focussed Therapy), Glenda is also a student of Psychology at AUT University. Her level of coaching qualification is that of Trainer Master Coach whereby she supports ANZCAL coaches to use mindfulness in theirs, and their clients' response to change. During Glenda's lengthy career in teaching and one-to-one support, she has trained literally thousands of individuals. She continues to see her work as a privilege and receives consistently excellent feedback.