Location
St David Lecture Theatre
Cnr St David St and Cumberland St
Dunedin, 9054
New Zealand
Description
The NZ Data Science + Analytics Forum are excited to bring you an event that highlights the growing role of Analytics and AI, especially around Agritech. This event will also showcase a number of Dunedin-based firms that are having an impact nationally and globally.
Come along to hear the keynote address by
Christopher Laing, Head of Xero AI, "The opportunity for NZ-grown AI"
Christopher is an enthusiastic technologist, strategist, and people leader, who is unapologetically optimistic about the power of people and technology to transform organisations. In particular, he help companies to leverage Machine Learning and Artificial Intelligence to create innovative products and services, deliver value to their customers, and develop a digital strategy to robustly and sustainably grow their business.
At Xero, Christopher is responsible for the teams of engineers building Xero's AI Systems and AI Platform.
The keynote will be followed by presentations from:
John Enlow, Chief Product Officer, TracMap
Michael Lee, Scientist, Beef+Lamb New Zealand Genetics; University of Otago
Paul Hansen, Co-founder, 1000minds
Benoit Auvray, Director & Lead Scientist, Iris Data Science
Michael Macknight, Director, ADInstruments
Aaron Furrer, Co-founder, Next Farm
Jonah Duckles, Consultant, AbacusBio
Esther Meenken, Senior Statistician, AgResearch
Callum McKenzie, Lead IIOT, Scott Technology
This event is free of charge and sponsored by Harmonic Analytics, Iris Data Science and the NZ Statistical Association.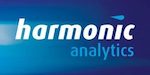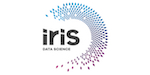 Thank you to the NZ Statistical Association and the University of Otago for providing the venue.
We look forward to seeing you at this exciting event,
The NZ Data Science + Analytics Forum commitee
Please note: The event is free but requires a booking. Due to the limited number of seats available, we recommend that you book early and request that you make this unique opportunity a priority. If after booking you are unable to attend, please cancel your booking so that others can attend.