Description
Animation College is the only college in New Zealand to deliver both degree and diploma level courses specialising in character animation and storytelling!
This special info evening is for Yoobee Level 7 graduates who wish to find out more about a pathway to the Animation College Bachelor of Animation.

Find out more about the Bachelor programme, it's majors and how you can achieve this level in a year and a half!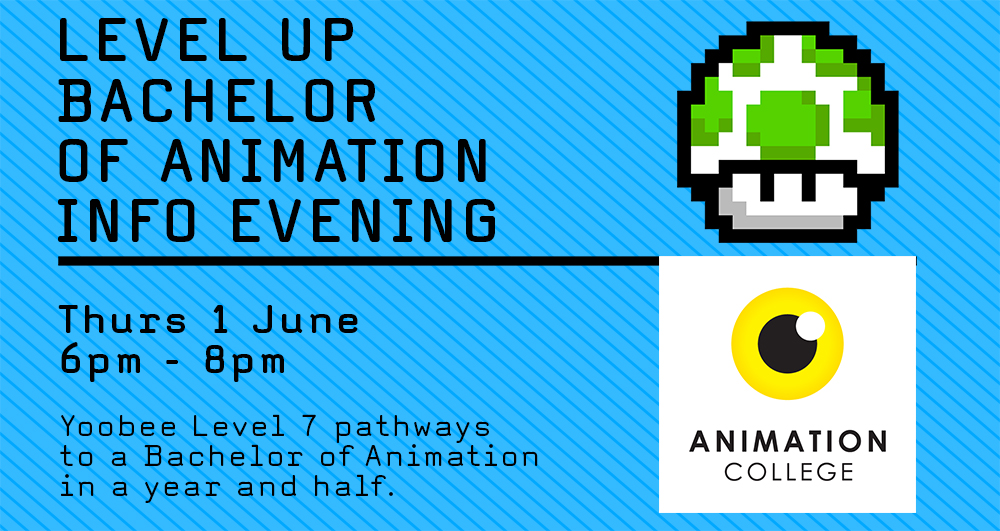 We'll be giving a tour of the Animation College's Auckland campus and discussing future career and study pathways for Bachelor of Animation students and answering your questions.
If you would like to know more about the event, please contact us on our toll-free number:
0800 2 ANIMATE or email Gene Harris on gene.harris@animationcollege.co.nz
PS: Please present a digital copy or a physical copy of your ticket on the door as you enter.