Animation College | Open Evening | November 3rd
Thu 3 November 2016, 6:00 PM – 8:00 PM NZDT
Description
Animation College is the only college in New Zealand to deliver both degree and diploma level courses specializng in animation!
Whether you're interested in a career in feature animation, film, gaming or App development we have course options for you!
Come along to our Open Evening and check out the amazing facilities that you could be ultilizing to bring your creations to life! 
We'll be giving a tour of both levels at Animation College's Auckland campus and discussing future career and study pathways. 
Doors open at 6pm - but if you'd like to catch the presentation please be present at 6:45pm at the very latest. 
Please be aware that due to security front doors lock at 6pm, our representatives will be at ground to admit late comingers up until 6:45pm.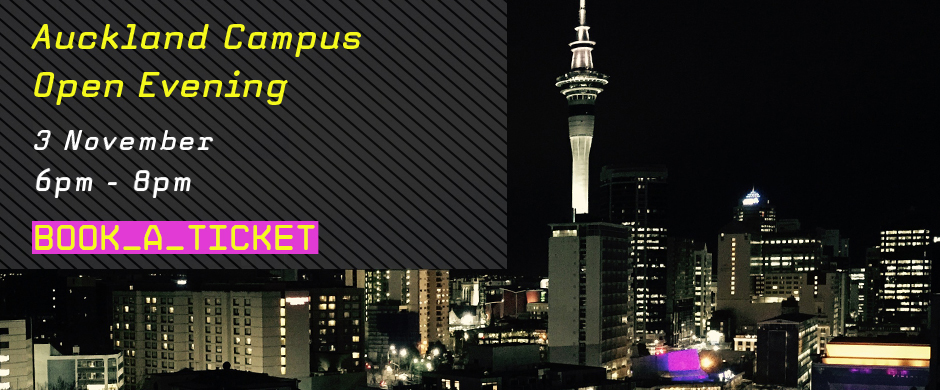 Check out more study options on our website:
If you have any questions about the event, please contact us on our toll free number:
0800 2 ANIMATE
PS: Please present a digital copy or a physical copy of your ticket on the door as you enter.