This is a free online event to help parents and teens/tweens to thrive. This is part of our Thriving Teens & Tweens event series.
About this event
Michael Hempseed - How to thrive insights & strategies to manage Anxiety, Sleep & Mental Health
In this funny and insightful talk, Michael will present a number of essential skills to help people, parents, teens & tweens successfully navigate today's challenging world. Michael will cover:
What do teens really need to thrive?
Anxiety
Sleep
What can be done to protect teenagers from suicide?
Michael Hempseed is the author of Being A True Hero: Understanding and Preventing Suicide in Your Community. The book is being used by the New Zealand Police as well as many other organisations. He speaks to people such as army medics, teachers and parents. He usually delivers between 150-200 talks per year.
Although he speaks on "dark topics" he always presents the material in an uplifting way that leaves the audience feeling hopeful. Michael gained an honours degree in psychology from the University of Canterbury in 2008. Funny, full of enthusiasm and taking a genuine interest in people are all qualities that make Michael a captivating speaker. Michael has also spoken at Tedx.
How do we empower & support ourselves and our teens and tweens during this challenging time? With covid uncertainty and social media everywhere... It's not easy being a teen/tween right now and it's not easy being a parent or caregiver, teacher, coach or counsellor either.
We have had to postpone some of our in person Thriving Teens events but are happy to bring you this FREE Online event with Tedx speaker, author Michael Hempseed.
WHAT TO EXPECT
During this free online event (presentation + Q&A). Michael hempseed with talk through his slides that he usually uses to present in person across New Zealand.
There will be time for Q&A at the end and comments in the chatbox throughout the presentation.
This event is brought to you by Natalie Cutler-Welsh at Go to Girl Ltd and proudly supported by the I'm Enough Trust. - Digital coping strategies for young people and those who care about them.
**REGISTER to receive the link via email and the replay**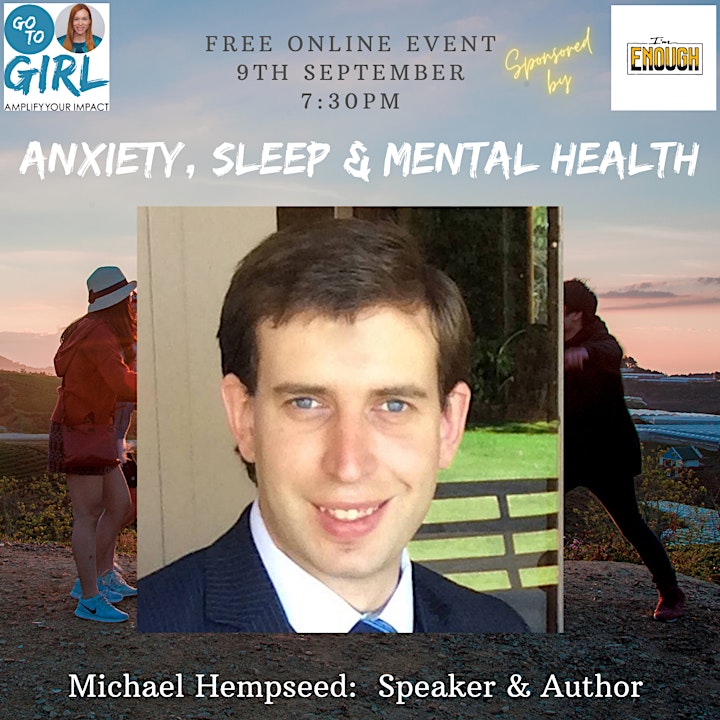 FAQ
Is this suitable for my teen or tween to watch? This event is appropriate for adults and teens/tweens.
Will a replay be available in case I can't attend in real time or want to show my family? Yes if you register we will email through a replay.
What if myself or someone is in immediate danger?
If you or someone else is in immediate danger ring 111.
If you need support visit: https://imenough.co/where-to-get-immediate-help/
See you there!
Book your spot to register for free. This will be an insightful online event that will also likely be a turning point for your family!
Your host & MC, Natalie Cutler-Welsh
Natalie is a mother of three, Parenting Author & podcast host at If Only They'd Told Me. She is the Founder & Chief Connector at Go to Girl Ltd. Maximise your Superpowers & change the World for Good.
More info & events here: https://nataliecutlerwelsh.com
Essential oils for Emotional Support: https://nataliecutlerwelsh.com/wellness/
**More in person events to come in other areas/regions in New Zealand when lockdown levels allow.
Big thank you to our Supporter for this event and the Thriving Teens & Tweens series: The I'm Enough Trust - Reducing the impact of digital addiction and anxiety by supporting Youth and the people who care about them. Videos & resources here: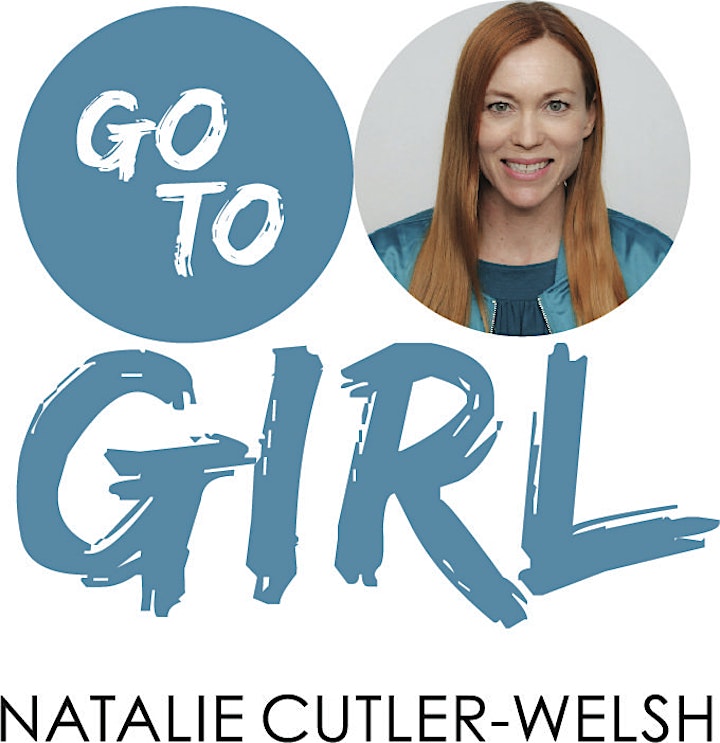 Organiser of Anxiety, Sleep & Mental Health - with Michael Hempseed
Natalie Cutler-Welsh is on a mission to massively raise the state of resilience, health and happiness in New Zealand and on a global scale. As a Visibility and Confidence coach, an International speaker, MC, Parenting author, and mother of three, she specialises in helping "the people who help the people". Known as the Go to Girl, Natalie works with organisations and individuals to maximise their Superpowers, Amplify their impact and change the world for Good.
As seen on the AM show, Seven Sharp & Breakfast TV, digital media and stages with up to 4500 people, and numerous online & print publications, Canadian-born Kiwi, Natalie is known for her entertaining and on-point insights, Up Your Brave and Superpower talks and Amplify workshops and courses that leave people feeling empowered and inspired towards positive change.

Natalie is Director and founder of Go to Girl Ltd and co-author of parenting book, blog & podcast If Only They'd Told Me, a Wellness Advocate at Go to Girl Essential Wellness and creator of the Up Your Brave video series.
https://nataliecutlerwelsh.com/