About this Event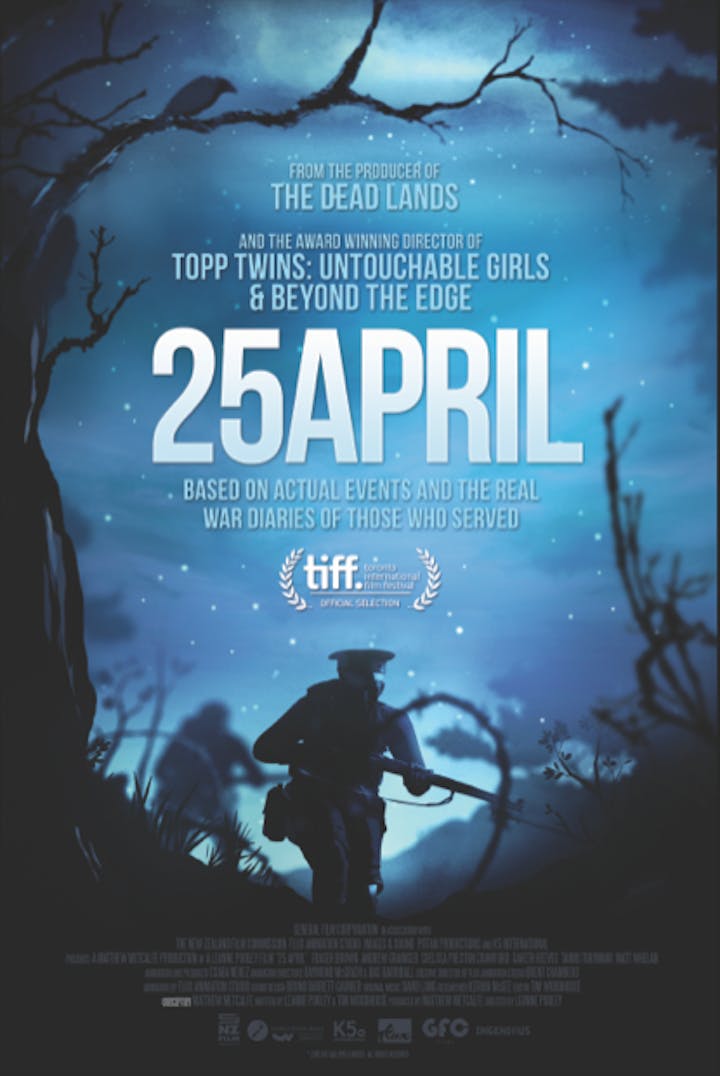 The evening is a homage to the ANZACs and all troops that fought during WW1 with the screening of acclaimed New Zealand made feature animated Film - 25 April (2015) - courtesy of Transmission films, and support from Leanne Pooley (Director) and Matthew Metcalfe (Producer)
The event will start at 6pm with introductory talk and a short documentary.
" 25 April is an innovative feature documentary created to bring the story of the New Zealand experience at Gallipoli (Turkey) to life"
....Using graphic novel-like animation, 25 April brings First World War experiences out of the usual black-and-white archive pictures and into vibrant, dynamic colour. Weaving together animated "interviews" based on the diaries, letters and memoirs of six people who were actually there, the film tells the compelling and heart-wrenching tale of war, friendship, loss and redemption using the words of those who experienced it." (NZ Film Commission)
Please be aware of rating: M - Graphics depict War footage.
25 April Trailer link: https://youtu.be/gfeKrG74_uQ
The screening is cycle-powered. Some might want to get ready to pedal-power the films! Limited seats - booking is required through
Eventbrite or Facebook @StokePopupCinema for more information.
SENIOR HALL (behind Stoke Memorial Hall)
Koha donated to RSA
Due to Licensing issues, The documentary "They shall not grow old" won't be screening at this event, but for those that were interested , it will be showing at the State cinema Nelson
Keep an eye on the @StokePopupCinema Facebook page for more info.