About this Event
AOTEAROA: OUR MOANA
The indigenous knowledge that Māori share with the ocean provides unique opportunities for understanding and protecting our moana.
In our first webinar in the Changing Tides: Tai Tōrua webinar series, we'll learn more about this connection, along with exploring our marine biodiversity, and how our ecosystems are connected to the wider Pacific region.
Webinar Host: Elisabeth Easther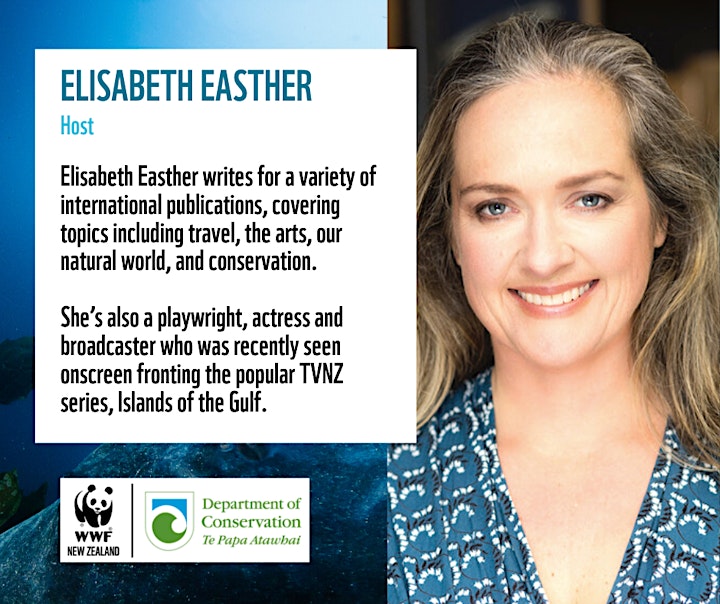 SPEAKERS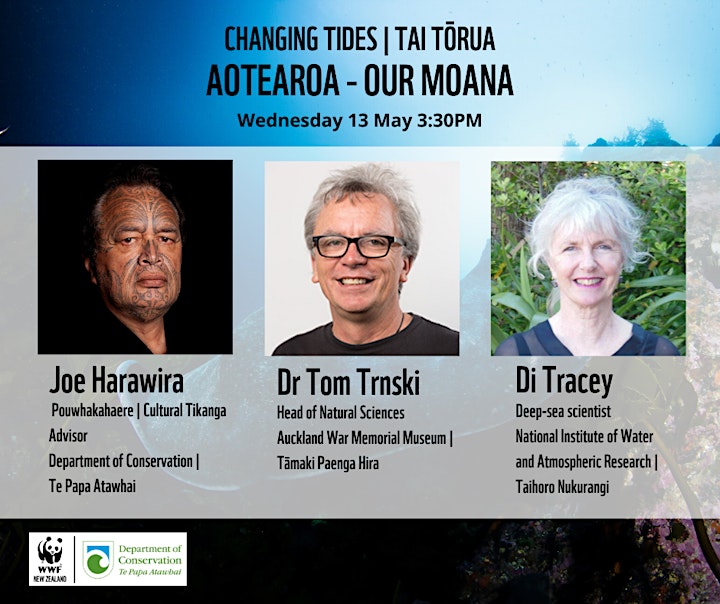 Joe Harawira Ngai te Rangi, Ngati Awa, Maniapoto, Tuhourangi
Te Ara Rau a Tangaroa- The many pathways of Tangaroa
Joe Harawira is Pouwhakahaere at Te Papa Atawhai (Cultural Tikanga Advisor at the Department of Conservation).
Joe has travelled the world representing his people through sharing indigenous insights. Joe's perspectives and experiences are bourne of a unique knowledge system of connectedness to the heartbeat of the land.
Dr Tom Trnski
Marine Biodiversity in New Zealand: How we fit into the South Pacific region and what is so special about Rangitāhua (Kermadec Islands)?
Tom Trnski is Head of Natural Sciences at Tāmaki Paenga Hira Auckland War Memorial Museum.
Over 30 years, Tom has led marine biodiversity surveys across the Pacific – from Indonesia to French Polynesia – and science engagements with indigenous communities.
Di Tracey, Fisheries Scientist
Deep-sea corals in New Zealand waters
Di Tracey is a scientist at NIWA Taihoro Nukurangi and has been researching deep-sea marine life in New Zealand waters for decades.
From ageing orange roughy and other deep-sea fish, she moved on to ageing some of the most ancient and threatened deep-sea corals in our region!
This webinar will be hosted on Zoom. You do not need a Zoom account to view.
SPACES ARE LIMITED. Make sure you register to secure your place.
Once registered, the link to the webinar will be sent in an email to you prior to the event.

Made possible by support from the Pew Bertarelli Ocean Legacy Project and DOC's Biodiversity 2018 Programme.