About this Event
Aotearoa Period Hui
An event by The Period Place
Ellen Melville Centre - 2 Freyberg Place, Auckland
9:30am - 4pm
Saturday 2nd November 2019
Featuring Dr. Sarah Donovan, opening speaker.
The first of its kind, this hui will formally recognise the following issues in Aotearoa of:
period stigma and its impact on menstruators and society
the widespread lack of quality menstrual education for all genders
systemic period poverty
This hui will bring together the wealth of knowledge that exists within this incredible industry.
From 9.30am, academics through to activists will inspire us as they share their knowledge and experience of these core issues.
In the afternoon, we'll come together to workshop solutions to these complex problems, giving us all a chance to pool our ideas and decide together, as a community, on what potential solutions we will commit to working on over the following 12 months. It's so important that we have representations from every pocket of the market - from research, to every type of period product and organisations - you name it, you'll all be in the room together to learn and contribute.
The hui will be facilitated by Laura Ansell, Impact Consultant at The Ākina Foundation. Laura works with social enterprises, corporates, not-for-profits and government to help them tell their impact stories, measure what matters and use information to keep moving the needle on important social and environmental issues.
The morning session of the hui will feature two main elements:
Dr Sarah Donovan, from Otago University in Wellington as opening speaker; She will be discussing menstrual management in Aotearoa and asking why it's not on the public health agenda, like it is in developing countries. Using a public health framing, Dr Donovan will share why this needs to be considered a public health concern, rather than an individual issue, and discuss action currently being taken and how we as an industry and individuals can support menstrual management in Aotearoa.
a panel discussion, featuring a diverse range of wonderful humans who can all speak to different areas of our key topics, followed by a robust question and answer session with our panel and opening speaker Dr Sarah Donovan.
At lunch, you are free to head down the street to one of the many amazing lunch vendors on offer in Auckland CBD. Fuel your mind and your soul, because the afternoon session is all about creativity!
During the afternoon, we'll roll up our sleeves to create solutions to these complex problems using some design thinking workshop activities. We invite you to think big, without barriers here, and hold your ideas lightly. The techniques we will follow in this facilitated session allow for a fast-paced and effective style of creating real solutions to key topics through creativity, feedback, group discussion and testing.
At the close of the hui we will come together and commit to meeting annually. An important part of the journey to solutions by allowing everyone to check-in with the goals we have set, to continue to share knowledge and to learn from each other as a collective industry.
We think after all that excitement, we'll need to celebrate what we've achieved - in only one day! So, we encourage you to stick around for a drink from 4-6. This will be the perfect chance for you chat about your products and services with the rest of the industry, share your story, and make some great network connections.
With over 100 of you invited, we know we are going to achieve some incredible collaborative mahi from this day, all to help people with periods in this country be free of stigma, receive robust education and have the choice to manage their periods without limitations.
We can't wait to see you.
*Specific timing or other elements may develop further. Any changes will be notified to all ticket holders.
Please share the event with people in your contacts who work within the period industry. That could be academics, researchers, product manufacturers, charities, health professionals, school nurses, government representatives you name it - if you are working in a field related to menstrual management we want you to come and join in the kōrero.
This event has a tiered ticketing pricing system, to make it accessible to all areas of the period industry. If you are unsure where you fit, please get in touch with Sarah Mikkelsen sarah@theperiodplace.co.nz. Tickets will be required for entry.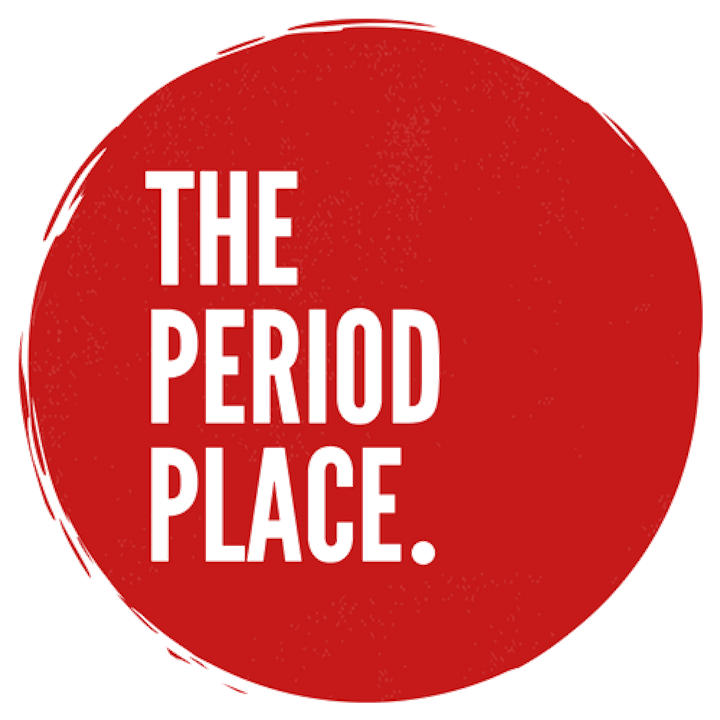 We created The Period Place as research shows that people with periods want and need advocacy to empower them and help them experience periods in a way that makes sense to them. We've got three strategic pillars that all our work falls under:
PILLAR ONE - FIGHTING PERIOD STIGMA
Providing a space for people to shed the veil of secrecy around periods, to shun taboo and help fight the stigma it causes and inequality it contributes to, by providing proud public events, having a growing digital footprint, and sharing period stories.
PILLAR TWO - PROVIDING PERIOD EDUCATION
Supporting the sharing of knowledge between consumers and organisations as well as consumers and each other, forming cross-sector partnerships to help to widen the knowledge base of people everywhere, and always encouraging voices to be heard.
PILLAR THREE - ERADICATING PERIOD POVERTY IN AOTEAROA
We know that period poverty is just one tendril of the multi-armed beast that is poverty. We are currently pushing for free period products for all school students in Aotearoa, and have a petition on the NZ government website asking for all students in Aotearoa to be supplied period products while at school AND be given better menstrual education, starting BEFORE they get their periods. Boys, girls - all kids deserve quality menstrual education. We want stigma smashed before it can get started - it's just a bloody period, half the world gets them - as TayTay says 'You need to calm down'.
Menstruation is a health issue, not an individual issue, and the burden shouldn't be on individuals of school age to worry about where hygienic products are coming from - find out more about the petition and sign it before we hand deliver it to parliament on Nov 13th 2019: bit.ly/PositivePeriodsPetition
Find out more about us on our website: www.theperiodplace.co.nz.