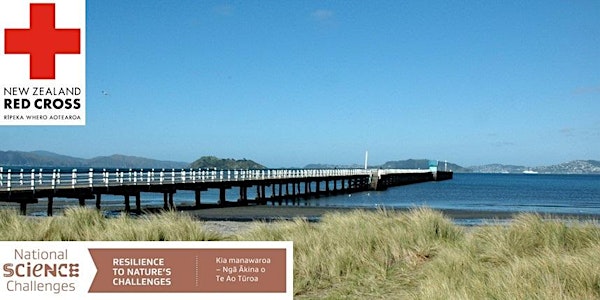 Are you ready Hutt Valley? Preparing for a natural disaster
Event Information
Location
New Zealand Red Cross
31 Pretoria Street
Lower Hutt, Wellington 5010
New Zealand
Description
The Red Cross and Resilience to Nature's Challenges invite you to a disaster preparedness event in Lower Hutt.
Senior Social Scientist Dr Julia Becker will share the latest research into the Hutt Valley's natural hazards, as well as useful tips on how to prepare.
Learn about the natural disasters the Hutt Valley is vulnerable to, what to expect if one happens and how to respond. Scientists will also share results from their research on marae resilience planning and results from public workshops in Petone and Moera on "Quicker Safer Tsunami Evacuations".
Red Cross volunteers will tell you how you can get involved in Red Cross and prepare yourself and your family.
Doors will open at 6:15pm for a 6:30pm start, registration essential. Refreshments will be provided.
Date and time
Location
New Zealand Red Cross
31 Pretoria Street
Lower Hutt, Wellington 5010
New Zealand