Interactive workshop providing psychoeducation about racial trauma and using Art Therapy exercises and skills for self-care and resilience.
About this Event
With the dust of 2020 not quite yet settled, many have had no choice but to face and feel the full overt and covert affects of racial trauma. With Covid-19 bringing most of the world online in a bid to stay connected, aligned with the relentless graphic media exposure, politics and popularization of the Black Lives Matter movement, many Black, Indigenous, People of Colour are left in need for additional support, a sense of community and re-connection to self, now more than ever.
This workshop will provide a safe space for individuals to learn more about racial trauma, its affects or even perpetuation of this in themselves, participate in therapeutic exercises taken from Art Psychotherapy to provide self-care, resilience and healing.
You will:
Learn about racial and cultural trauma, and its effects
Learn about Art Therapy and the importance of creativity in trauma healing
Participate in Art Therapy-based activities that you can continue to use for yourself
Learn some new coping and resilience skills pulled from DBT, ACT and CBT therapies
Be a part on this online community with others
You will need:
• Paper of your choosing
• Pencils and/or pens of your choosing
• Watercolours or acrylic paints (optional)
• Crayons or pastels (optional)
This workshop is best suitable for:
Those affected by racial and cultural issues. Those affected by the responses to the increased attention of the Black Lives Matter movement. Those who have curiosities, shame and other issues about their 'difference'. Those who find it hard to explore these issues with others without judgment, dismissal or conflict. Those who want to celebrate their non-Eurocentricity. Anyone experiencing 'activist burnout'.
PLEASE NOTE:
* Experience in art making is not necessary for this workshop. This is for therapeutic purposes only. You will not be required to share any work made if you would prefer not to.
* This live workshop will be hosted and recorded using Zoom.
* You will receive a Zoom link a day before the scheduled time - Please check your Junk/Spam mail!
* The recording of the workshop will be sent out to all participants a few hours after the live workshop. This will be available to view for 1 week. After this, the link will no longer be valid.
* This event will be held at 7pm UK time/8am NZT. Please check before booking that this event is listed in your time zone.
Due to the ongoing Covid-19 pandemic this workshop will be donation-based, with understanding that mental health is often only accessible to those whom can afford it. I would recommend a donation of £20 for this interactive and therapeutic workshop, however please feel comfortable with paying what you can.
About the host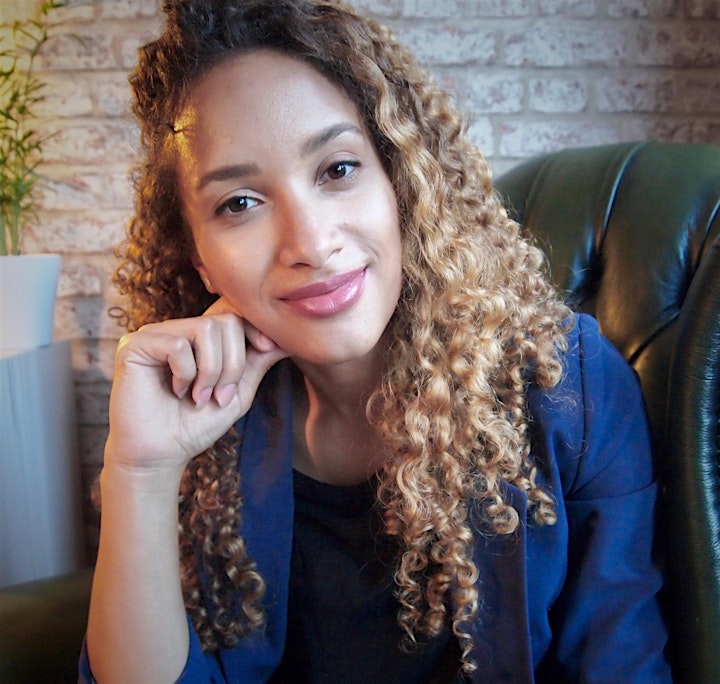 Kia ora, my name is Tanisha. I identify as a racialized black female of Caribbean and European heritage, born and raised in the UK where I originally trained in Art Psychotherapy. Currently living in New Zealand, I work with a large range of individuals from Maori, Pasifika, African, Middle Eastern and pakeha clients in-person. I also facilitate counselling work online with clients around the world, most of whom are in need of a therapist that can offer a safe, open and comfortable space to explore issues around racial and cultural identity. My clients, along with my own specialisms, passions and experiences about this subject, are the reason I have decided to create this workshop.
You can find me online at my website: The Global Therapy Room