Description
Wellington's premier Paint & Sip company has partnered with the Speights Ale House Petone and Mt Difficulty Wines to bring you a special event - "Pinot & Picasso"
Join us on Sunday 13 October as we paint an interpretation of Picasso's famous Le Rêve - or 'The Dream' while learning about 2 Pinot's from Central Otago's Mt Difficulty Winery - and enjoy a taster of their Pinot Gris and Pinot Noir matched with Canapés.
NO EXPERIENCE NECESSARY - We welcome all ages and talents. We're all about creating a fun, safe, creative atmosphere with music, all materials and set up sorted! We don't cut corners and use sustainable, high quality equipment. And we guarantee people go home with a smile of their face and their own masterpiece in hand.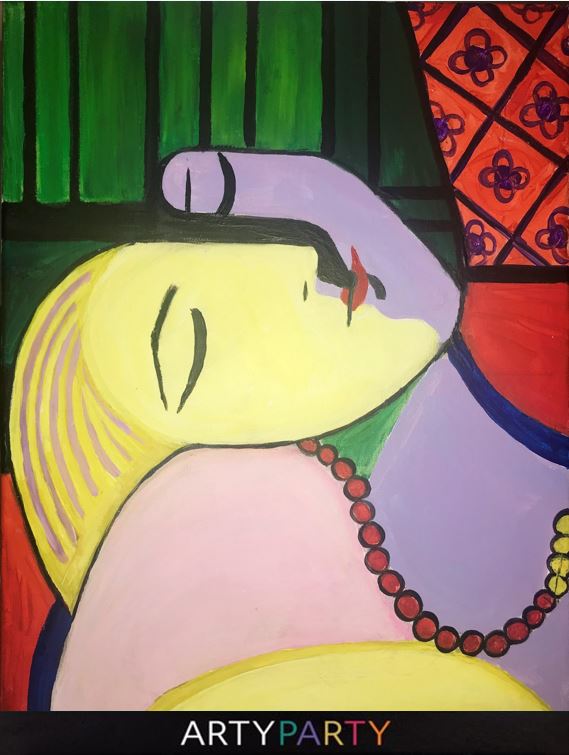 An interpretation of Picasso's famous Le Rêve - or 'The Dream'. We will step you through how to paint your own version of this! while enjoying tastes of 2 x Mt Difficulty's Pinots and canapes.
ARTYPARTY is a fun 3 hour 'paint & drink' event for anyone who wants to give art a go.
Everyone has a creative side. Our ARTYPARTY is a positive, safe place for you to get your art on while enjoying a drink with friends and family! Painters will be stepped-through and cheered along the way to completing their own masterpiece to take home at the end of the night.
$49.50 includes your 2 x wine tastings (1 x Pinot Gris, 1 x Pinot Noir from Mt Difficulty in Central Otago), 2 x matching canapes, a 3 hour guided class from professional Wellington artist, use of all materials (easels, brushes, paint, protective apron) and a canvas to paint and take home and hang on the wall!
$1 per booking will also be donated to the local Inverlochy Art School, a registered charity.
ARTYPARTY's format is as follows:
2:50 - 3pm
Arrive, get a drink and mingle
3pm - Painting begins
A professional artist steps the group through painting a simplified version of a famous painting or local scene. Compositions are designed to be completed by a beginner within the 3-hour class time. All participants will take home a completed artwork! There will be plenty of time to ask questions and receive one-on-one help from us.
4:30pm - Breaktime (10 minutes)
Painters can buy drinks and nibbles, socialise and check out everybody's artwork.
4:40pm - Painting continues
Painters will continue painting and complete their masterpieces on the night.
6pm - Wrap up and photos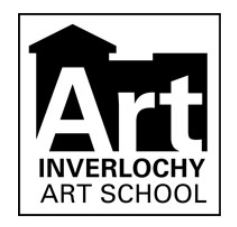 *The licensing laws at The Speights Ale House forbid us to allow patrons under 18 years of age in our bar after 5pm, unless they are accompanied by a parent or legal guardian. If you look under 25 we may ask for valid identification upon arrival. The Third Eye reserves the right to refuse entry if valid proof of age identification cannot be provided.