Description
Asia After Five is a social networking event hosted by the Asia New Zealand Foundation.
Mix and mingle over drinks and nibbles, hear stories from inspiring individuals and get a taste of the many strands of the New Zealand-Asia relationship.
This Asia After Five features two of Southeast Asia's leading entreprenuers who will share their insights into the Vietnamese and Filipino tourism and aquaculture sectors respectively.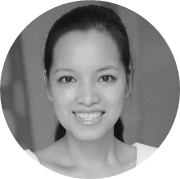 Ha Lam, Triip.me

Ha is co-founder and COO of Triip.me, a tech platform that connects people looking to experience local culture with those who are looking to offer specially designed tours. Currently the platform is in 100 countries and 655 cities around the world, with over 4,500 hand-picked tours including 30 in New Zealand. Ha is passionate about sustainable development, specifically the protection of each country's natural, artistic, archaeological and cultural heritage. Ha has received multiple awards, including a Forbes Asia's '30 under 30' in 2016, and a UN World Tourism Organization (UNWTO) 'Celebrating Her' award for Empowering Women in Tourism in 2017.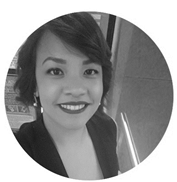 Mary Adelyn (Dhang) Tecson, Fishers & Changemakers Inc.
Dhang is co-founder and director of marketing at Fishers & Changemakers Inc., a social enterprise which aims to eradicate poverty in the fishing sector while restoring and protecting the sea. It achieves this by working with seven fisher communities throughout the Philippines, partnering with them to manufacture and distribute seafood using sustainable technologies and equitable business practices. In addition to this support, they purchase the catch at higher prices to allow the fisher folk to better support their families and to encourage others to practise sustainable farming. The product then trades under the award winning 'Balangay's Best' brand, selling to retailers and restaurants throughout Manila and Cebu. Mary is a registered nurse, an Active Citizen with the British Council and a member of the Slow Food Youth Network.
Ha and Dhang are in New Zealand under the ASEAN Young Business Leaders Initiative, a programme the Foundation manages on behalf of the New Zealand government. While in New Zealand, they will connect with leading Kiwi entrepnruers and attend Ākina's Aotearoa Social Enterprise Forum and the Foundation's Sustainability Hui.