ASIA AFTER FIVE - Wellington Networking Event - Dr Aries Arugay
Description
Asia After Five is a social networking event hosted by the Asia New Zealand Foundation.
Mix and mingle over drinks and nibbles, hear stories from inspiring individuals and get a taste of the many strands of the New Zealand-Asia relationship.
Speaker this month - DR ARIES ARUGAY
Aries Arugay is a leading light on security sector reform, civil/military relations, and regional security issues in South East Asia. Adding a special touch of dynamism and sense of humour into his carefully crafted analyses, Aries is an entertaining and much sought after commentator on the international Track II circuit – most notably at the recent Asia Pacific Roundtable in Kuala Lumpur, and in New Zealand as a speaker at the International Political Science Association Conference on Democratization and the Military (Christchurch, 4-5 July).
Aries is Associate Professor at the Department of Political Science, University of the Philippines in Diliman. He is also the Executive Director of the Institute for Strategic and Development Studies, a research and advocacy institution. He was a Fulbright scholar, obtaining his PhD in Political Science from Georgia State University in Atlanta. Earlier this year Aries undertook a two month secondment at the Japan Ministry of Defence, where he advised on the Philippines national security policy.
Aries is visiting New Zealand as a guest of the Ministry of Foreign Affairs and Trade, with support from the Seriously Asia Fund, and the Asia New Zealand Foundation.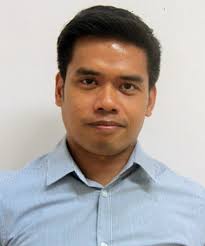 We are happy for you to invite a colleague or friend to the event. For catering purposes, please ensure they are registered.
Please note that you will need to enter Fujitsu Tower before 6pm as doors close after that time.