ASIA AFTER FIVE - Wellington Networking Event - Timor Leste
Description
Asia After Five is a social networking event hosted by the Asia New Zealand Foundation.
Mix and mingle over drinks and nibbles, hear stories from inspiring individuals and get a taste of the many strands of the New Zealand-Asia relationship.
The next Asia After Five features Leadership Network members' reflections about their visit to Timor Leste. Join us for some inspirational stories, and to learn more about why a better understanding of Timor-Leste, its peoples, and its history are important for our shared future in the region.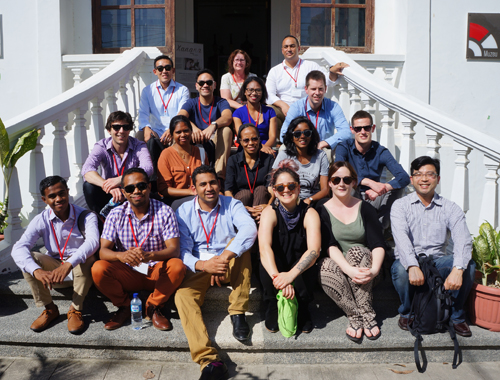 Last year, the Asia New Zealand Foundation sent a delegation of young leaders to engage with their Timorese counterparts in Dili who came from diverse backgrounds -- from government advisors and academics to performing artists and poets. Over several days of dialogue, supplemented with site visits, the "Timor Talks" addressed topical issues such as civil society, social entrepreneurship, environmental issues, trade and economy, gender, and media. The result was a ground-breaking initiative that has fostered stronger people-to-people connections between our two countries.
As one of the youngest countries in the world, Timor-Leste has risen from a turbulent history of regional and internal power struggle resulting to violent trauma and conflict. As it looks towards its future, Timor-Leste faces new challenges ahead for its civil, economic and political development, as well as building an international profile.
We are happy for you to invite a colleague or friend to the event. For catering purposes, please ensure they are registered.
Please note that you will need to enter Fujitsu Tower before 6pm as doors close after that time.