Description
Janet Lilo - Annual Commission 2017
Sat 3 June, 12pm
The 2017 Annual Commission by Baker+Douglas artist, Janet Lilo, in conversation with Shahidul Alam, Curator of the Identity exhibition at Silo6.
---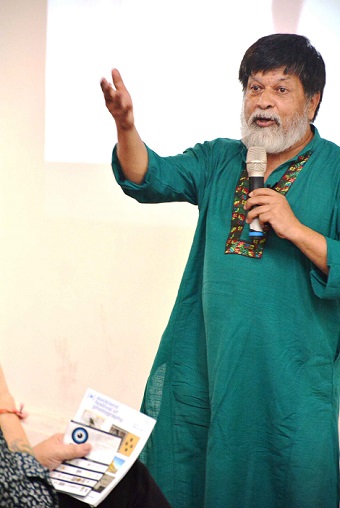 Shahidul Alam
Sat 3 June, 1pm
Key presentation of our 2017 international guest curator - Shahidul Alam. Shahidul will introduce his ideas and concepts around the Identity exhibition in this year's Festival hub, Silo 6 from 1 June. Featured artists are the late J.D. Okhai Ojeikere (Nigeria), Dina Goldstein (Canada), Pushpamala (India), Kim Hak (Cambodia), Shahria Sharmin (Bangladesh) and Cagdros Erdogan (Turkey).
Shahidul Alam, is director of Chobi Mela, Dhaka, Bangladesh and a photographer, writer, curator and activist. Alam originally obtained a PhD in chemistry at London University before switching to photography. Returning to his hometown Dhaka in 1984, he documented the democratic struggle to remove General Ershad. A former president of the Bangladesh Photographic Society, Alam set up the award winning Drik agency, Bangladesh Photographic Institute, Chobi Mela festival, Majority World agency and Pathshala, the South Asian Media Institute, considered one of the finest schools of photography in the world.
Alam's work has been shown in MOMA New York, Centre Georges Pompidou Paris, Royal Albert Hall, Tate Modern and Museum of Contemporary Arts, Tehran. He has been a guest curator of Whitechapel Gallery, Winterthur Gallery, National Art Gallery Malaysia, Musee de Quai Branly and Brussels Biennale. His numerous photographic awards include Mother Jones, Howard Chapnick Grant, Open Society Institute Audience Engagement Grant and Shilpakala Award, the highest honour given to Bangladeshi artists.
He is a featured artist in the Venice Biennale in May 2017. A speaker at Harvard, Stanford, UCLA, Oxford and Cambridge universities, museums in all continents, as well as TEDx, POPTech and National Geographic, Alam has been a jury member in prestigious international contests, including World Press Photo, which he chaired and Prix Pictet, chaired by Kofi Anan. Honorary Fellow of the Royal Photographic Society, Alam is a visiting professor of Sunderland University in UK and advisory board member of National Geographic Society and Eugene Smith Fund.
---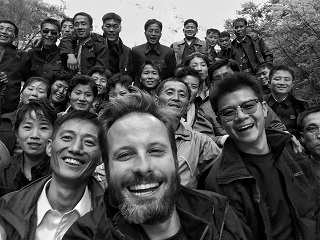 Scott A. Woodward
Sun 4 June, 1-2pm
Scott A. Woodward discusses his role as a visual storyteller. Scott calls his photographic style "Choose Your Own Adventure Photography" after the books he used to read as a child. Literally and creatively, he can go in one direction and discover a remarkable photographic opportunity or he can go in another direction and find something entirely different.
It is this serendipity that is the beauty of photography for Scott. Using both documentary work, editorial and commercial advertising as his narrative guides, he create some of the best work in Singapore and across Asia. His work "All The World's A Stage" is featured in a digital presentation at Studio One from 1 - 15 June as part of the 'Identity' projections this year.
His work features regularly in international publications, including National Geographic Magazine, GEO Magazine, The New York Times and The Washington Post. Scott has also photographed international advertising campaigns for many dozens of global brands such as Google, Adidas, MasterCard and Johnnie Walker. Thanks to Asia New Zealand Foundation.
---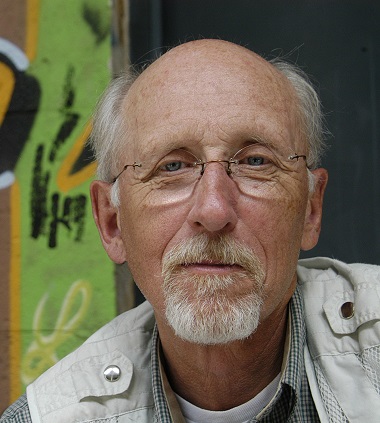 James Dooley
Sun 4 June, 3-4pm
Auckland Festival of Photography presents a unique session with guest speaker, James Dooley, Executive Administrator from the Alexia Foundation, New York. The Foundation promotes the power of photojournalism to give voice to social injustice, and to understand cultural difference as our strength – not weakness.
On the 21st of December,1988, 270 innocent people were lost in the terrorist bombing of Pan Am Flight 103 over Lockerbie, Scotland. Alexia Tsairis, age 20, a Newhouse School of Public Communications student at Syracuse University, was one of them. Set up to honour this young photographer through grants, scholarships and special projects, The Alexia Foundation supports photographers as agents for change. At a time when many other resources have dwindled, The Alexia Foundation remains unwavering in its commitment to support photojournalism on academic and professional levels. They strongly believe that there is no stronger force in bringing us closer to the world we inhabit. Part of the Festival screenings at Auckland Library will be a 25 year showcase digital projection of the Alexia Foundation grant winners and the stories they have brought to life with the fund.
---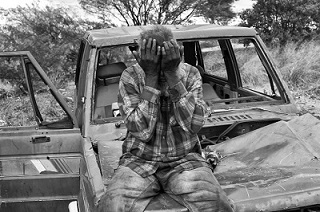 Ingetje Tadros
Mon 5 June, 3.30pm
Auckland Festival of Photography presents Ingetje Tadros (Western Australia). Ingetje discusses her award-winning ongoing and important work, This Is My Country which documents the complexities of race and culture of Australia's indigenous people – the Aboriginals.
Tadros works regularly on assignment for some of the world's best known online and print magazines. Her clients have included STERN, Amnesty International, Fairfax Media, Sydney Morning Herald, Australian Geographic, The Australian, The Internationalist, News Corp, Getty Images, Daily Mail, DOC Magazine and many more. Recent publications include This is My Country in STERN (2016), Kennedy Hill (Fairfax Media 2015) and Caged Humans in Bali (Daily Mail 2014). In 2015 she was the winner of Australia's prestigious Walkey Awards for Excellence in Photojournalism - Feature Photographic Essay category.
Thanks to the Australian High Commission.
---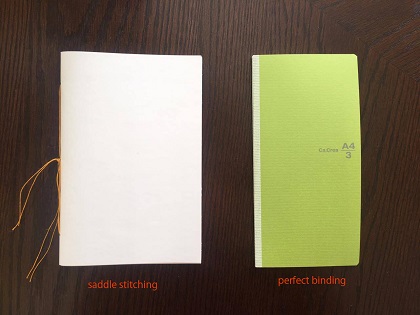 Handstitch your book binding - Mayumi Suzuki (Japan)
Tue 6 June, 11-2pm
Learn with photobook artist Mayumi Suzuki the method of saddle stitching / perfect binding paper together.

Materials list is available from Studio One. The workshop is free.
---
Portfolio Reviews
Mon 5 June, 11-2pm
Come along to be part of this. Great opportunity to have your photography appraised by leading international and local experts. Professional photographers and the general public alike are invited to bring in their images for the reviewers to see and give feedback on.
Bring prints or your own computer to view on. The public can also drop by to view. Sessions will be 20 minutes one on one. With James Dooley, Scott A. Woodward, Mayumi Suzuki, Judith Crispin, Ingetje Tadros and Chris Traill, FNZIPP.
Limited sessions available | FREE | Bookings highly recommended - only by email - info.photo.festival@xtra.co.nz to register.
---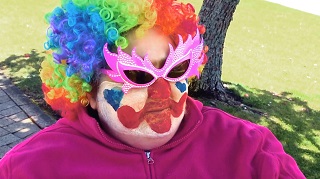 Crazy Happy
Sat 17 June, 2pm
Auckland Festival of Photography and Toi Ora presents documentary CRAZY HAPPY. This documentary follows a group of people with mental health issues, such as depression and suicidal thoughts, as they embark on a 100-day photographic journey to find happiness.

The project took a grass roots approach by inviting a group of consumers to equip and enable themselves with mobile phones/cameras and literally focus the lens towards the aspects of daily life that made them happy.

However, with the group not even being able to identify with the concept of happiness, the task seemed much harder than it sounded. It took a few weeks for them to re-learn what happiness was, and that's when things started to change for the group.

Crazy Happy had its official premiere in Northland amongst the very community where it was filmed. It has also been officially selected for the Artemis Women in Action Film Festival in Los Angeles this April.

Crazy Happy is Ali Davie's first professional debut as a writer/director alongside producer Zuleika Gilbert. Produced by One Fat Chick Films in association with Piece-a-Pie Productions, Crazy Happy is a little gem of a movie made with very little money but a lot of heart and passion. Edited by Isaac bell and on camera, Alex Mason. Crazy Happy runs for 49mins.
---
Ron Brownson - Body Politics
Sun 18 June, 1pm
Ron Brownson talks on the photography of David Wojnarowicz and John Coplans in 'Body Laid Bare'. American painter, photographer, writer, filmmaker, performance artist, and AIDS activist David Wojnarowicz was one of the most significant figures in the New York art scene on the 1970s and 1980s before succumbing to AIDS in 1992.
John Coplans is known for his series of black and white self-portraits which are a frank study of the naked, aging body. Coplan said of these photographs " I'm using my body and saying, even though it's a seventy year old body, I can make it interesting. This keeps me alive and gives me vitality. It's a kind of process of energising myself by my belief that the classical tradition of art that we've inherited from the Greeks is a load of bullshit."
---
Michael Hall
Sun 18 June, 3pm
Michael's work focuses specifically on exploring the human impact on the environment. He is currently undertaking an extensive project to document the causes and effects of our changing climate as personal exploration and to improve ecological awareness around the world. Talk by Michael Hall plus Q + A. Duration 45 minutes.
Michael's exhibition is on until 2 July at Whitespace.