Karanga Atu, Karanga mai. Auckland Pride are calling our communities together.
About this event
We invite our rainbow communities to join us as we march through the streets of Central Auckland once more joining our voices together and sending them to the heavens with a collective call for continued change, continued progress and in celebration of the progress already achieved.
For the purposes of contact tracing and health & safety, registration is essential.
The Auckland Pride March is an energetic display of unity and community, showcasing the rich diversity of our communities, amplifying the calls from our grassroots community organisations, and celebrating the uniqueness of who we are. The March calls us together to make ourselves heard across Aotearoa.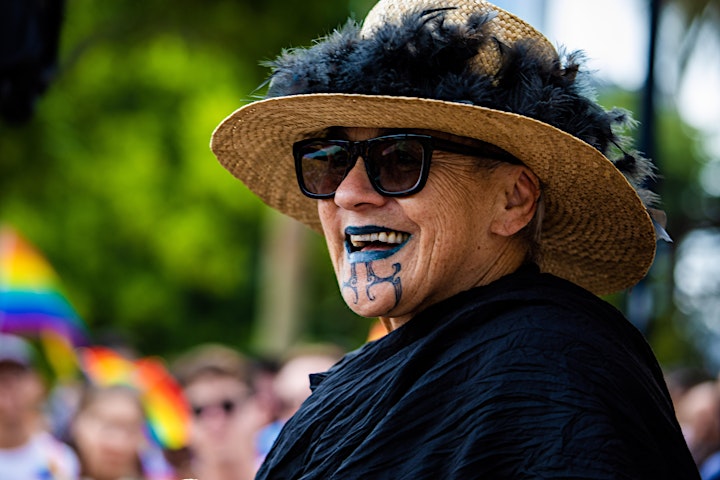 With a whakapapa reaching back to the Gay Liberation Protest led by Ngahuia Te Awekotuku in 1972, the March will begin as a gathering in Albert Park, basking in the sun with kōrero and music, before heeding the calls of our rangatira before setting off for a hīkoi.
For the 49th year of Pride in Auckland, we encourage our community to gather with their karanga, whether it's a call that demands change, educates one another, or celebrates who we are.
We will march, walk, and wheel down Bowen and Victoria Streets, then up Queen Street, and through the Waharoa into Aotea Square where the Party begins. We invite everyone to stay on for kai and kanikani enjoying our incredible queer artists for a celebration that will carry us into the evening.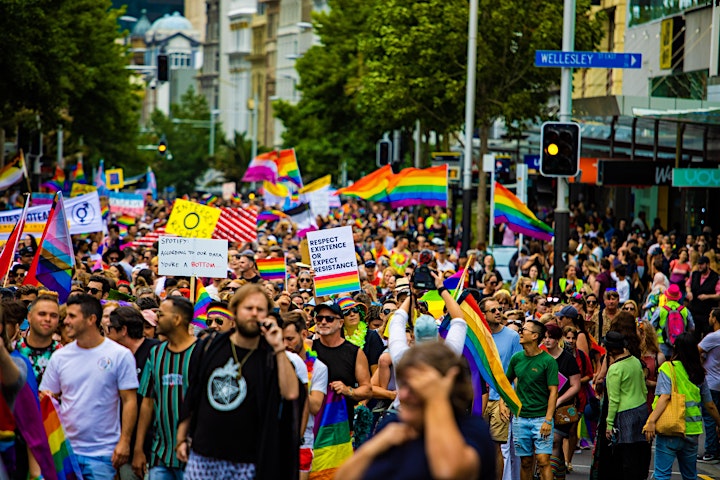 Organiser of Auckland Pride March