Augmented Reality to Support Human Performance for Better Business Results
Description
Raphael Scheuerer, SiyonaTech Webinar - Augmented Reality to Support Human Performance for Better Business Results
Wednesday 25th May
7.30am - Face to Face Networking
8.00am - Webinar
$29+gst - Webinar, Networking & Breakfast
$9.95+gst - Online Only

Join Bloom Learning Solutions and L&D professionals for networking and breakfast, then listen to Raphael Scheuerer from SiyonaTech on webinar, experts on multi-dimensional learning.
In this webinar you will learn:
how modern technologies like Augmented and Virtual Reality are already changing the way we learn and work

what the differences are between 'Augmented-' and 'Virtual-Reality' (and what hardware is required to experience both)

How becoming early adopters of these technologies can give your business a distinct competitive advantage in the market
Learn how organisations of any size can transform their businesses through the use of wearable technology and SmartGlasses, and how this relates to our day-to-day work as busy training professionals.
Both Augmented Reality (AR) and Virtual Reality (VR) are changing the way organisations work and train their teams in ways never seen before, with the potential to empower their staff to reach new levels of performance.
Up until recently VR often has a slight 'taste' (think '2nd Life') to it. The introduction of Google's Cardboard headset and very powerful smartphones that make additional hardware often obsolete gives us technology with an extraordinary engagement factor (and even more potential!) to be used in a wide variety of use-cases, both for training as well as for supporting users in their day-to-day jobs.
Similarly, AR solutions have mainly been used as a marketing gimmick, often being delivered through the users' mobile devices (tablets, smartphones). But with the advent of SmartGlasses, where your hands are free and you can overlay digital information onto a real environment, the applications to support human performance - from construction to logistics to field maintenance - are endless, and the possibilities are limitless.
We look forward to seeing you at this webinar!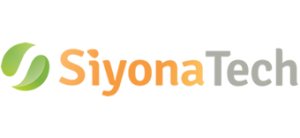 SiyonaTech
SiyonaTech are excited about the convergence of design and technology, and how to use it to solve problems that make their clients stand out from the crowd. Their approach is to look at challenges from a different perspective in order to find unique transformational insights, which results in differentiated outcomes for their customers.
SiyonaTech's multi-dimensional approach enlivens traditional e-learning and blended solutions. Using gamelets, interactive video, explainer animations, 3D visualization, Apps and other exciting elements, they design sophisticated solutions that provide a superior learning experience.
Organiser of Augmented Reality to Support Human Performance for Better Business Results
Connecting Visionary Organisations to World Class Learning Technology
Bloom Learning Technologies are Learning & Development Specialists.  We have people, tools and technology to help L&D professionals get better business results for the companies they serve.  
For news, trends, events and more, visit us at www.bloomlearningtechnologies.co.nz