Australasian Integrative Medicine Association (AIMA) Conference 2017 - NZ
Actions and Detail Panel
Australasian Integrative Medicine Association (AIMA) Conference 2017 - NZ
Sat, 8/04/2017, 8:30 AM – Sun, 9/04/2017, 2:30 PM NZST
Description
AIMA is partnering with SOMCANZ to acknowledge one of the key foundations of wellness: healthy parent-healthy baby. We have developed a comprehensive programme to enable you to explore your areas of interest in Integrative Medicine and Maternity Care.
The programme features a great line-up of national and international experts in their fields.
The speakers will present updates on recent advances in many aspects of Integrative Medicine and Maternity Care. This includes nutrition; genetics/nutrigenomics; a fresh perspective on optimal mineral levels; stress and chronic disease management; mindful medicine; cancer management; and refreshers on obstetrics.
This conference is an excellent chance to catch up on some of the latest clinical and evidence-based information on these important areas of day to day practice. There will also be ample opportunities to network with the speakers and like minded practitioners, while selecting from a fantastic range of foods. You will also receive some lovely goods from suppliers to the wellness industry.
Prepare to leave relaxed and rejuvenated, with a renewed passion for integrative and wellness medicine.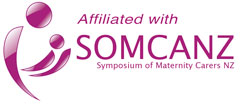 SPEAKER PROFILES
---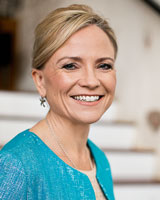 Dr Emma Parry MBBS, FRANZCOG, FRCOG, MD, CMFM
Based at Middlemore Hospital as a specialist obstetrician and gynaecologist, Emma is also the Clinical Director of the NZ Maternal Fetal Medicine Network which aims to level the playing field for women with a complex pregnancy and ensure access to the best possible care.
Emma has worked in Bhutan assisting with the inception and development of a perinatal unit and countrywide network that has subsequently significantly reduced the number of deaths and serious injury for mothers and babies. And Emma is currently involved in teaching in China to assist the development of holistic women centred care, promoting and educating.
Emma's interest in healthy pregnancy and empowerment of women to care for themselves is also part of her drive as Chief Medical Officer of Lifestream International, a New Zealand Supplement company.
---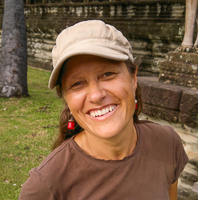 Rachel Arthur
Rachel Arthur is a respected and widely published Australian naturopath specialising in integrative nutrition. With over 20 years' experience in both the clinic and the classroom, Rachel has become one of Australia's leading nutritional educators, delivering post-graduate training & mentoring to allied health care professionals and doctors alike. Regularly asked to speak at key conferences & contribute work to authoritative texts including all 4 editions of the award-winning Herbs & Natural Supplements – An Evidence Based Guide (Elsevier), while still maintaining a very busy private practice. Rachel's ongoing enthusiasm for the field and for education make her presentations both inspiring and empowering experiences for attendees and attract wonderful feedback.
---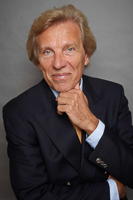 Dr Joachim Fluhrer MBBS (Sydney), FACNEM, FSAAARMM
Dr Joachim Fluhrer is a medical practitioner who is widely regarded as a leader in the field of integrative and personalised medicine.
His particular interest is personalised cancer management and the early adoption into clinical practice of evidence-based liquid biopsy and tumour profiling. He currently incorporates liquid biopsy into his own practice, sourcing the most advanced, sensitive, specific and clinically validated technology internationally and advocating for the technique through national and online seminars and practitioner education.
Dr Fluhrer is considered one of Australia's most experienced practitioners and educators in combining nutritional and environmental medicine with standard medical practice. As a senior lecturer, he has presented at seminars and conferences nationally and internationally for more than 30 years.
His positions include member of the Cancer Research Network, Sydney University, Faculty Member of the Australasian College for Medical Nutrition, Board Member of the Australasian Integrative Medical Association, Principal of Cebcom, Director Synergis Research Foundation, Vice-President of the Australian College for Nutritional and Environmental Medicine (1999-2007) and committee member of the Australian Pharmaceutical Advisory Council (2003-2004) and the Complementary Medicine Evaluation Committee of the TGA 2000-2005.
---



Dr William Ferguson
Dr William Ferguson has been a general practitioner in Kumeu, West Auckland for 28 years. His past major interests have been in obstetric care and child development. He was a senior lecturer and examiner with Postgraduate Department of Obstetrics and Gynaecology at National Women's Hospital for over ten years, and contributed to an international textbook of Obstetrics. In the last ten years his focus has shifted to nutritional and functional medicine as well as mental health. He was the GP Clinical Leader of ProCare's Primary Mental Health Programme for nine years, and a lecturer for an Auckland University Postgraduate Diploma in Primary Mental Health for five years. His current interest is in the underlying biochemistry and individualised treatment of chronic mental illness.
---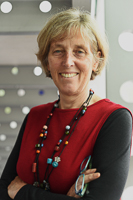 Prof Margreet Vissers
Margreet Vissers is a Research Professor with the Centre for Free Radical Research at the University of Otago, Christchurch. She has had a long career in medical science research, with expertise in the area of oxidative stress and antioxidant function. Understanding the role of vitamin C has led to a number of new discoveries that relate to its importance for maintaining health and vitality, and also as a potential adjunct for the treatment of cancer.
---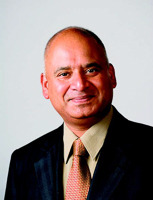 Dr Kamal Karl MBBS, FRNZCGP, FACNEM, FACCS
Dr. Karl practices in Napier and Auckland. He has obtained post-graduate qualifications in Environmental and Nutritional Medicine as well as in Cosmetic and Anti-aging Medicine. He is currently an Executive Board Member of ACNEM and Joint President of the NZ Society of Integrative Medicine. The Wellness Centre specialises in treating chronic illnesses by recognising every individual's biochemical uniqueness to tailor personalised treatment plans using diet and natural supplements along with hormone optimization for prevention, treatment and enhancement of health.
---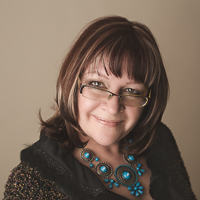 Kathy Fray
Kathy Fray is NZ's best-selling childbirth-infant author with her decade-plus ever-popular book "OH BABY…Birth, Babies & Motherhood Uncensored". Kathy is also author of its sequel "OH GROW UP…Toddlers to PreTeens Decoded" recently also being printed for North American readers. And her manuscript "OH GOD – WHAT THE HELL DO I TELL THEM?! Guide for vaguely spiritual parents" won 2nd in NZ's top body-mind-soul 2016 book awards.
With a passion for naturopathic healing therapies, in May 2015, Kathy was the founding director of SOMCANZ (Symposium of Maternity Carers NZ) which was a global inaugural conference on integrative maternity healthcare that was hugely successful. Subsequently an obvious alignment was later formed between AIMA and SOMCANZ.
Until recently Kathy has also been a full-time 24-7 LMC midwife her entire midwifery career. Kathy describes herself as a wife, mother, author, midwife and general work-in-progress.
---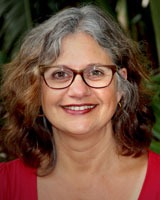 Loula George
Loula George is a registered naturopath and medical herbalist. She has specialised in fertility and women's health for the last 20 years. Loula is also a director of Auckland's Mother-Well Holistic Health, an integrated, multidisciplinary health centre with a focus on fertility, women and children's health. Her passion is educating couples about the importance of preconception care. Loula also offers genetic analyses as a way to optimise the chances of a healthy conception, pregnancy and a healthy child who has a greater opportunity to reach their potential in their lives.
---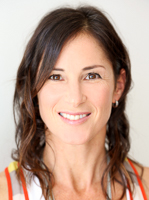 Dr Caryn Zinn
Dr Caryn Zinn is a New Zealand Registered Dietitian and a Senior Lecturer at AUT University, where she currently focuses her teaching and research work on whole-food, low carbohydrate, healthy fat (LCHF) nutrition and its application to metabolic health and sports performance. Caryn also has 20 years of experience as a private practice dietitian and is a mentor of many new-graduate dietitians. Her current mission is to work alongside dietitians and shape the scientific thinking and practice of the dietetic profession as a whole.
---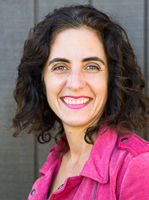 Dr Morella Lascurain
Dr Morella Lascurain graduated Magna Cum Laude from medical school in 1993. Early in her career as a medical doctor, she became fascinated by the role of a person's subjective experience of life in the occurrence of health and illness. Over the years, she understood that the conventional medical paradigm could not recognize the whole-person origin of disease and was limited to providing symptomatic solutions to illness, so she began her quest for more profound ways of healing. Having completed postgraduate studies in MindBody Healthcare at AUT University and trained in Clinical Hypnotherapy, NLP, Strategic Coaching and Ayurveda, she has been practicing Mind Body healthcare since 2004. She is a co-founder and director of Mother-Well Holistic Health, an integrative multidisciplinary healthcare centre in Auckland, that offers GP services, herbal medicine, naturopathy, osteopathy, psychotherapy, homeopathy and Reiki. She is also an acclaimed international speaker and an experienced educator.
---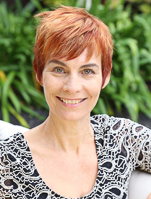 Lynda Wharton
Lynda Wharton is a Traditional Chinese Acupuncturist and Naturopath with 27 years of clinical experience. Throughout this time she has specialised in all aspects of wholistic woman's health. In the past five years, she has increasingly worked in the field of wholistic maternity care. Lynda is also a prolific writer, with three woman's health books to her name. She has been a health and wellbeing columnist for numerous publications in New Zealand and Australia. In 2008 Lynda was awarded the New Zealand Health Industry Distinguished Service Award, for outstanding contribution to natural health as an author, journalist and public speaker.
---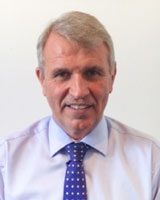 Dr Nick Penney PhD
Originally trained as an Osteopath in London, Dr Penney completed his PhD at the Centre for National Research on Disability and Rehabilitation Medicine at the University of Queensland in 2009. His research centred on the biopsychosocial model of pain and obstacles to recovery. Understanding that many obstacles to recovery are psychosocial in nature led to incorporating his own mindfulness practice into clinical work after training in Mindfulness Based Cognitive Therapy with Professor Mark Williams and Dr Maura Kenny in Adelaide. He teaches mindfulness to groups, medical practitioners and in schools, as well as incorporating mindfulness based interventions into the multi-disciplinary team he heads at Integrative Pain Care in Auckland, as part of their ACC pain service contract. His online program of pain education and guided mindfulness practices, currently available in English will be launched in German during 2017.
---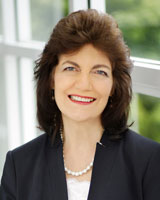 Christine Houghton
Following many years in private practice as a Nutritional Biochemist, Christine is currently completing doctoral research at the University of Queensland, investigating bioactive phytochemicals with significant clinical potential.
In addition to her research, Christine is co-author of the courses: FOUNDATIONS IN NUTRIGENOMICS and ADVANCED TRANSLATIONAL NUTRIGENOMICS, self-paced online courses for practising clinicians. Her Australian company Cell-Logic specialises in formulating nutrigenomic solutions for enhancement of human health. Her clinical focus lies in addressing upstream causes of disease, with unique emphasis on cardiovascular health, chemoprevention, estrogen metabolism and gastrointestinal health.
She is an accomplished writer and an engaging speaker whose evidence-supported presentations may challenge accepted but often-outdated paradigms. Christine's forte lies in taking complex biochemical concepts and translating their essence into concepts relevant to the needs of practising clinicians and their patients.
---
Dr Paul Beaver
Dr Paul Beaver (PhD), spent the first 15 years of his working life involved in Research and Development both internationally and in Australia, and has since worked in a variety of areas from compliance risk management, OH&S, personal and professional development, to preventative health solutions.
For the past 20 years Paul has been developing personalised health solutions for maximising health potential, based on the latest scientific and medical research including the new disciplines of Nutrigenetics and Nutrigenomics, which is the study of the interaction between our genes, exercise, nutrition, lifestyle choices and our health. During this time Paul has worked with many medical practitioners and healthcare professionals in Australia and internationally towards improving the health and wellness outcomes of their patients.
In acknowledgement of Paul's commitment to helping people maximize their potential for healthy living and health ageing using Nutrigenetics and Nutrigenomics, on the 1st of July 2016 he was appointed as an Honorary Senior Research Fellow, in the school of Applied Health, Dietetics and Nutrition, at La Trobe University, Melbourne Australia.
---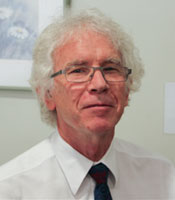 Dr Richard Coleman
Dr Coleman graduated in medicine from Otago University in 1974, received the Diploma in Obstetrics in 1976 and became a Fellow of the Royal NZ College of General Practitioners in 1984. He worked as a rural general practitioner at the Dargaville Medical Centre for 17 years before moving to Auckland in 1994 and with two colleagues began the Millhouse Medical Centre. The clinic is now known as the Millhouse Integrative Medical Centre and has six doctors providing care to near 8000 registered patients and many more casual persons.
He is a family doctor, skilled in the care of pregnancy (over 700 babies delivered), infant care, experienced in emergency medicine, care of the elderly and strategies to attain better health. Over the last 40 years he has pursued specialised training in diet, nutritional therapies and acupuncture.
He also has many years of experience in both Secondary School and Primary Health Organisation (PHO) governance.
Conference Kindly Sponsored By:
---
(Click on logo to go to their website)
DIAMOND SPONSOR

PLATINUM SPONSOR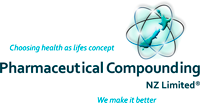 GOLD SPONSORS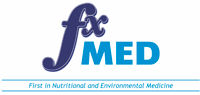 SILVER SPONSORS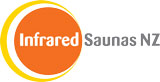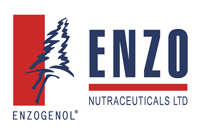 Date and Time
Location
Sir Paul Reeves Building (WG)
Governor Fitzroy Place
Auckland, Auckland 1010
New Zealand