About this Event
Brahmrishi Sri Gurudev is the enlightened spiritual master. With over 45 years of intense spiritual practice, he has invoked all Chakras, awakened the Kundalini and acquired Higher Divine Powers. He is bestowing Divine Grace, guidance and teachings to remove the sufferings of people and uplift the mankind worldwide. His mission is to guide us to liberation while we continue to fulfill our worldly duties.
We invite you to attend the upcoming event where Gurudev will give his personal blessings to everyone present. The calm and tranquility that you'll feel, from his presence and blessings, will be a blissful experience. For many of us, Gurudev's blessings have been a life-altering event.
You can learn more about Brahmrishi Sri Gurudevji at: www.sribrahmrishiashram.org
Venue Details
Sri Ram Mandir - 1 Brick Street, Henderson, Auckland 0610
Saturday, 29th Feb, 2020 from 3:00 pm
Please click 'Register' on this page for the event at Sri Ram Mandir.
Bharatiya Mandir Temple - 252 -254 Balmoral Road, Mt Albert, Auckland 1025
Sunday, 1st March, 2020 from 3:00 pm
Please click HERE to register for the event at Bharatiya Temple.
Free Admission and Prasad (Dinner will be served)
You're welcome to attend one or both of the above sessions.
Contact: M: 021 778 322 | E: worldspiritualforumnz@gmail.com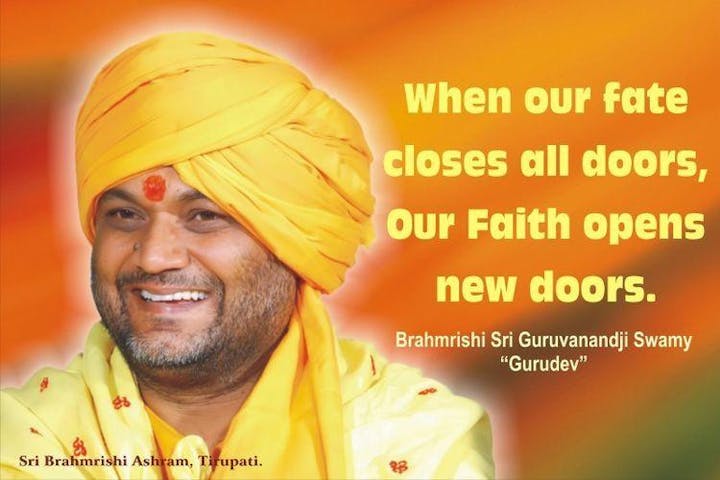 Our life is a gift from God, the way we live our life will be returning gift to God!