Are you struggling to understand your baby's ever changing sleep habits? If YES this workshop is for you.
About this event
Do you want to optimise your baby's sleep potential without having to resort to outdated 'cry it out' methods?
Are you feeling confused about how much sleep your baby should be getting?
If YES, this workshop is for you.
Hosted by Annette Faamausili, Baby and Child Sleep Consultant and owner of Serene Sleep.
Due to popular demand Annette is back hosting another series of Sleep workshops across Auckland in 2020. She brings a wealth of knowledge and expertise spanning over two decades and would love to share her best ever sleep tips with you and tools and tricks that really work.
Her flexible, gentle approach and knack of bringing clarity to everything has brought her immense success and her popular blogs and videos are testament to that.
The workshop will help you feel more confident and gain a better understanding of your baby's sleep requirements and how to implement positive sustainable changes.
The session will cover the following areas: (0-8 months)
* Day naps - lengths, awake times and what to expect
* Sleep cues & rituals - how important they are in helping babies connect with sleep
* The 4 month sleep regression explained - signs to look out for and the impact on your baby's sleep
* Self settling - How important is it?
* Swaddle to sleep-sack transition - when and how
*Night feeds - what to expect and when to drop feeds
*Comfort blankets and white noise - the perfect settling tools
* Gentle sleep training techniques - How to avoid unnecessary 'Cry it Out' methods
* Sleep product shop - the chance to purchase and browse a selection of Annette's favourite tried and tested sleep products as seen during the session (Eftpos & credit cards accepted)
* Q & A session at end of workshop.
Come on your own, with your partner or why not bring your other mum friends too. Babies are very welcome too!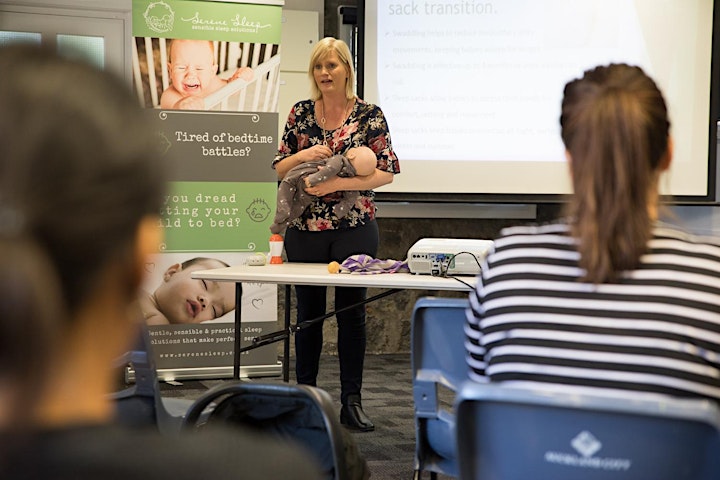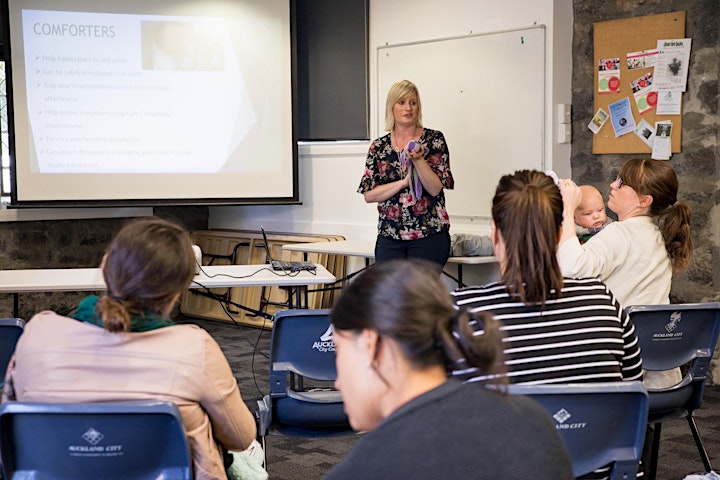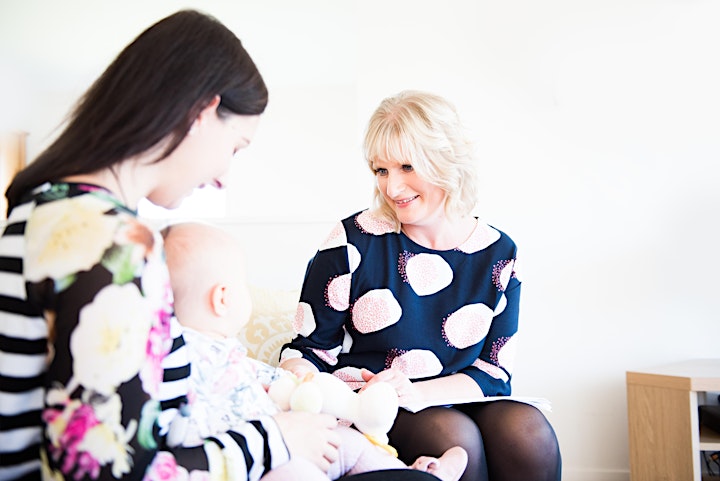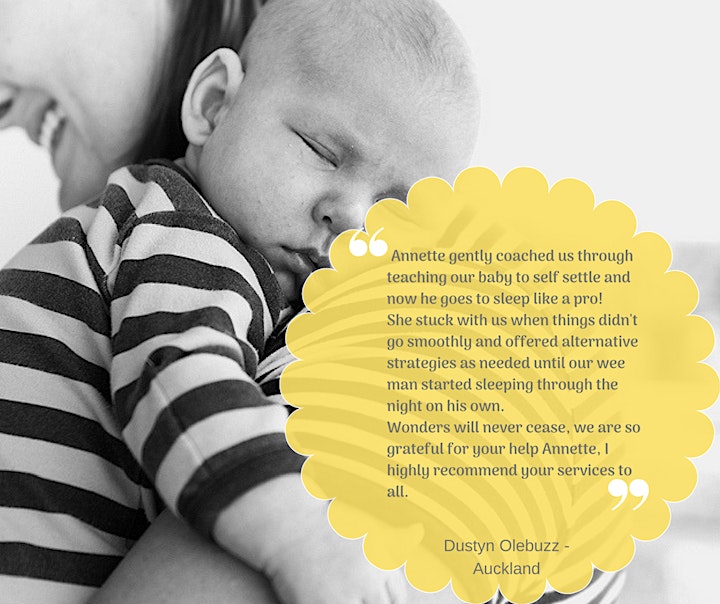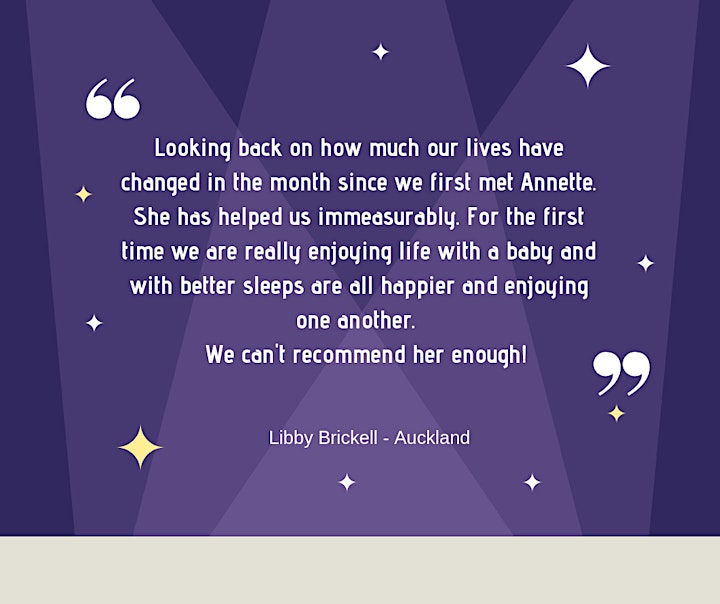 Organiser of Baby Sleep Workshop | 0-8 months